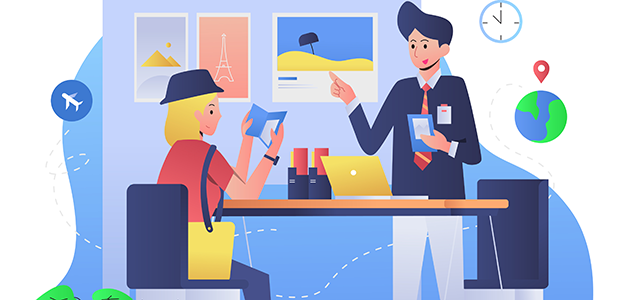 cozycozy Tourism Innovation Award 2022 winner
For the past 10 years, the Écho Touristique has been rewarding the companies and startups that create the most innovative concepts.
On 7th of July 2022, at the Pavillon Gabriel in Paris, in presence of more than 300 travel professionals, Linda Lainé, Editor-in-Chief of the French magazine, Écho Touristique  and Frédéric Vanhoutte, President of Eventiz Media Group, hosted the award ceremony for the 2022 Innovation Awards.
This edition was highly anticipated after a two-year break due to COVID-19.
The winners had to garner the most votes from internet users and a jury of tourism and digital experts. 
cozycozy was announced the winner of the startup category.
The accommodation metasearch engine won people over thanks to its transparency and its ability to instantly connect hundreds of platforms (Booking.com, Airbnb, Expedia, Vrbo, Hotels.com etc.).
With cozycozy, users can make reliable and objective comparisons in just a few clicks.
Highlights of the adventure of this young and growing company:
2019
Summer - Launch of cozycozy.
Lead by Pierre Bonelli, founder of the flight comparison search engine liligo.com, Romain Claudel and Jérémie Murat launch cozycozy. The startup successfully raises €4m from leading French investment funds (Daphni, Karista and Raise) and a dozen business angels including Xavier Niel (founder of Free), Thibaud Elzière (founder of Fotolia), Eduardo Ronzano (founder of KelDoc), among others.
That same year, cozycozy is named Station F's Top 30 startups of the year.
2020
January: Major TV advertising campaign in France on TF1 and M6.
March: Beginning of the health crisis, which heavily impacts the tourism sector.
2022
During the Covid-19 pandemic, cozycozy experienced two complicated years. However, the team took advantage of this period to improve its website and go global.
And that strategy paid off
cozycozy is now present in 40 markets over the world.
The platform lists more than 20 million accommodations.
Cozycozy is achieving strong growth all over the world, which reinforces its ambition to become a world leader.
cozycozy.com: lists Airbnb offers on its comparison site.
cozycozy.com is the world's first search engine to provide access to all available holiday accommodation in one search, in an impartial and transparent manner.
20 million accommodations are listed: hotel rooms, flat rentals, houses, boats, beds in youth hostels, atypical accommodations (teepees, yurts, etc.) or more traditional accommodations (chalets, gîtes, riads, campgrounds and more).
With just one click, travelers can find their accommodation, at the best price, from hundreds of specialised sites such as Booking.com, Airbnb, Hotels.com, VRBO, Accor, Expedia ... and many more.
Created by a team of experts led by Pierre Bonelli, whose experience in creating the flight comparator liligo.com is invaluable, the startup aims to become a world leader.
The (big) little extras of cozycozy
Transparency. Prices are displayed with all costs included, to avoid unpleasant surprises when booking.
Independence. The results presented correspond exactly to the search criteria entered by the users. No merchant site is favoured over another: there is no bias or manipulation.
Customisation. Consumers can sort the results according to geographical location, available facilities and services, consumer ratings and reviews, and price.
Free to use. Using cozycozy is completely free for users. There are no fees for bookings made through the site.