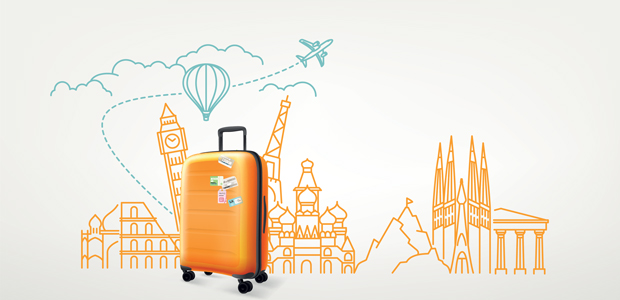 COVID secure business travel made possible
Innovative travel technology company, TapTrip has partnered with industry leading, TravelPerk to integrate TravelSafe API, a new product designed for the wider travel ecosystem to help boost fluid business travel through traveller confidence and safety. 
TravelSafe API allows travel applications such as Online Travel Agencies (OTAs), Tour Operators, Airlines, Travel Management Companies (TMCs) to supply its customers with real time insights on point-to-point travel restrictions and requirements on both arrival and return destinations, COVID-19 transmission levels, vaccine exceptions, and local guidelines directly into their interface. The API is powered by TravelPerk's own data and technology, created to inform and support customers so they can book trips with confidence and travel safely. 
TapTrip operates an online booking tool that lets travel management companies provide the SME sector with a robust, intuitive, user-experience focused platform for booking and managing their business travel, as well as a companion mobile app to manage traveller safety, wellbeing and bleisure (the blurring of business and leisure travel) components while on the go. 
By integrating TravelSafe API, TapTrip hope to help get the decimated business travel industry moving again, encouraging traveller confidence by offering live updates on travel restrictions and COVID-19 transmission levels and necessary certifications – this way travellers are in the know about exactly where and when they can travel and the disruption that may be caused, with quarantine rules in different countries. 
Neil Ruth, COO at TapTrip said: "By integrating TravelPerk's expertise and data within our own booking platform, we hope to increase company confidence to book business travel by providing travellers with the most up to date information they need to travel safely and independently." 
"We have been fortunate to partner with some great brands in the travel industry, including Expensify, Ticketmaster, Zomato & Eventbrite, and we're equally as delighted to be able to partner with TravelPerk to integrate their TravelSafe product and further strengthen our offering."
Ross McNairn, Chief Product Officer at TravelPerk said: "We're excited to launch our partnership with TapTrip. Through our full TravelSafe API integration, we're offering our mutual clients unique travel information so they're confident they can travel safely.
 
TapTrip and TravelPerk share the same belief in the importance of industry collaboration to support a common mission to deliver the best traveller experience. This makes TapTrip a natural partner for us.