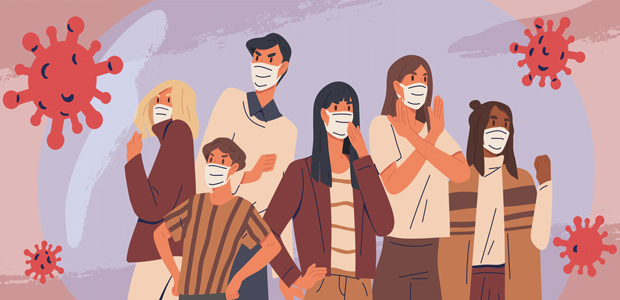 COVID-19 and contractual obligations: What to look for
With the outbreak of COVID-19 there is increased concern around next steps for businesses, particularly regarding the impact this could be having on supply chains and contractual obligations that need to be met. As the situation evolves and disruptions are becoming commonplace, there is every chance that you may need to find alternative means of carrying out your contractual obligations.
But what does that mean from a legal point of view? What happens if you are unable to meet your contractual obligations as a result of travel restrictions or cancellations? And what if your suppliers are unable to meet their obligations?
We spoke to the commercial team at Harper James Solicitors to find out more and discover what businesses may need to consider from a legal standpoint.
What's your contractual position?
Your legal rights as well as your liabilities will always be dependent on the details of your contract. You (and your suppliers) are legally obliged to carry out services or provide goods stipulated by the contract. Failure to do so could result in termination of the contract and potentially lead to a claim for damages. But in current circumstances there are two exceptions that may come into play:
Force majeure clauses

The concept of contractual frustration
How could a force majeure clause help?
A force majeure clause in a commercial contract should usually state what events outside of the parties' control constitutes exemption from carrying out contractual obligations. This type of clause will differ from contract to contract, and often specifically states what does not constitute exemption from contractual obligations.
Due to force majeure clauses differing from contract to contract, in the current circumstances it's worth considering:
Is the COVID-19 pandemic specifically covered as part of the force majeure clause?

Keep in mind that even if it is covered, there still may be a requirement to satisfy other conditions to constitute force majeure.

If a pandemic/epidemic is not covered by force majeure, are there other definitions detailed in the clause that could help?

There is a possibility that alternative wording could be used to constitute force majeure. Look out for mentions of government action or crisis, as this may be enough to establish an exemption from contractual obligations.

Has causation been established?

Once you've established whether you're covered by a force majeure clause, you will then need to prove that the event has prevented you from carrying out your contractual obligations. It's worth noting that some force majeure clauses will stipulate that the services or goods provided must have been made impossible to deliver by the events. However if, for example, the goods or services provided are simply made more expensive by the unforeseen event, then you may not be covered by force majeure.

Do you have access to reliable legal advice?

As force majeure clauses can be difficult to decipher and are typically difficult to rely on if they have not been tailored to this kind of pandemic situation, the best way to get some clarity on your rights and liabilities is to get legal support from a commercial contract specialist if possible.
Could contractual frustration help?
If there is no force majeure clause as part of your contract, then you may be able to rely on the doctrine of frustration. In common law, this means that you will be relieved of contractual obligations if a change in circumstances makes it impossible for you to carry them out. The courts' provisions for applying the doctrine of frustration are very narrow and can make it difficult to apply. However, as the current scenario with the spread of COVID-19 develops, there is a possibility that contractual frustration could apply, for example, if the contract requires goods or services to be provided in an area that is in a state of lockdown enforced by the government.
What about your insurance provider?
Commonly acquired business interruption insurance may not cover you in the case of the current pandemic. But other insurance policies in relation to contractual risk may protect you. At this stage, it's recommended that you review your insurance policies to see whether you're covered if you are unable to fulfil contractual obligations or if a supplier is unable to continue theirs. Reviewing your policies thoroughly will help you to prepare for any eventuality, and ready you for next steps.
What else can you do to protect your business?
By putting plans in place now you may be able to minimise risk to your business. Consider putting the following in place:
Get in touch with suppliers involved and keep each other up to date as the situation unfolds – you may want to renegotiate the terms of the contract if required.

Thoroughly review your commercial contracts that could be affected by the spread of COVID-19 to establish what your rights and liabilities are.

If a force majeure clause is detailed in the contract, establish whether the wording will make you exempt from your contractual obligations in the event of the current pandemic.

Don't rely on a force majeure clause or contractual frustration without getting sound legal advice first.
As we continue to adapt to the spread of COVID-19 and how to navigate new obstacles, it pays to be as prepared as possible so that you can reduce the risk to your business. Seek legal advice where possible to make sure you're ready for any business disruptions that may occur. If you have further questions, Harper James Solicitors has created a legal support hub for businesses who may be affected by the pandemic where you can ask questions and access more resources.