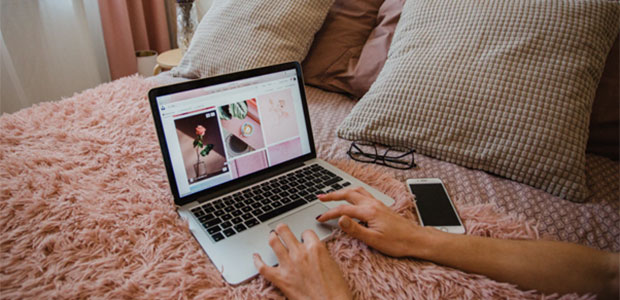 The cost of WFH Vs heading to the office
2021 sees the continuation of much of the UKs workforce setting up office at home.  However, as the government reveals its roadmap for the lifting of lockdown, workers are considering when to return to the traditional office setting.
For some, heading to the office is a must as they crave conventional social interactions and a clear split between home space and a workplace setting. For others, the working from home movement has seen them prosper in productivity and experience a surge in positivity towards their day-to-day wellbeing. 
No matter what your stance is, it is likely that the financial impact of working from home or heading to the office is at the root of your decision making. Here, Heating Wise has done the maths and worked out the contrasting financial impact of WFH Vs working in the office. The team also delves into what you can claim if you are working from home and how to approach the subject of working from home permanently with your employer. 
The workplace commutes
WTF:  £0 - no travel required
Commuting to the office (based on a 1 - 4 London travel card):
Weekly:  £53.20
Monthly: £204.30
Annual: £2128.00
Driving (Based on a ford fiesta 326.40 a year): Based on a 20-mile round trip - 0.30 gallons of fuel /1.36 litres of fuel.
Weekly: £6.80
Monthly: £27.20
Winner: WFH with a 100% saving
9-5 Heating
Recent research indicated that those working from home see a £5.04 a month increase in their heating bills. As a result, the following monthly sums are uncovered -
WFH:
Monthly: £5.04
Annually:  £55.44
Office based: £0 towards employee.
Winner: Office with a 100% saving
If you are concerned with regards to rising heating bills, ensure that heating appliances are only active in rooms that are occupied.
8+ Hours of Electricity
Research has revealed that electricity bills can rise by 18% for those who are working from home 5 days a week. As a result -
WFH (based on a 3-bedroom home)
Monthly: £24.42 increase MOM
Yearly:  £268.62 increase YOY
Office based:  £0 increase.
Winner:  WFH with a 100% saving
What time is lunch?
WFH (based on an 11-month working year with an average spend of £2.18 per day):
Weekly:  £10.90
Monthly:  £43.60
Yearly:  £479.60
Average lunch at the office (based on an 11-month working year with an average spend of £6.20 per day):
Weekly:  £3.00
Monthly:  £124.00
Yearly:  £1, 364
Winner:  WFH with a 111.429% saving
Running on Caffeine
Hot beverages are often integrated throughout the working day, whether it is at home or in the office. The costings of these vary.
WFH hot beverage consumption and spend based on an 11-month working year:
200g is £4.00 and makes 25 cups of coffee.  Average 2 coffees per day = 12.5 days of coffee - £4.00. day month year
Weekly:  £2.00
Monthly: £10
Yearly: £1,000
1 purchased coffee for 11-month commute to the office based on average latte costing £2.65.
Weekly:  £13.25
Monthly:  £53.00
Yearly:  £583.00
Winner: WFH with a 52.48% saving
According to the Office of National Statistics, one third of adults work more hours at home than they do in the office. There are varying reasons for this, whether it be working through what would be a commute, feeling relaxed enough to not notice the time or believing that you must provide tangible evidence that you have been working. 
It is wise to remember that although on paper you may spend less money working from home, you may be working more hour per hour. Essentially, this lowers your hourly working rate. 
What can I claim WFH?
Existing government guidelines state that adults working from home can claim tax relief from the likes of a NEW broadband connection, metred water bills, and/or business telephone communication. It is important to note that you cannot claim for bills that will remain the same regardless of where to work. For instance, mortgage/rent payments, council tax or interest occurring on missed payments.
If you have been working from home on or after the 6th of April 2020, you can claim £6 a week and do not need to present evidence of an increase in bills. If you are claiming an increase that is above the weekly threshold, you will be required to showcase evidence such as receipts, bills and/or contracts.
How do I approach WFH permanently with my employer?
If you have ascertained that working from home serves as a medium for you to thrive in the workplace, you may be considering requesting working from home on a permanent basis.  Requesting to work from home should be approached in the same way as if you were requesting a pay rise. 
Put a case together, be prepared to compromise (entering the office on a part time basis) and be prepared to not get the answer you were hoping for. State why you feel that working from home suits you best, how it will benefit the company and how you are still an extension of the team.