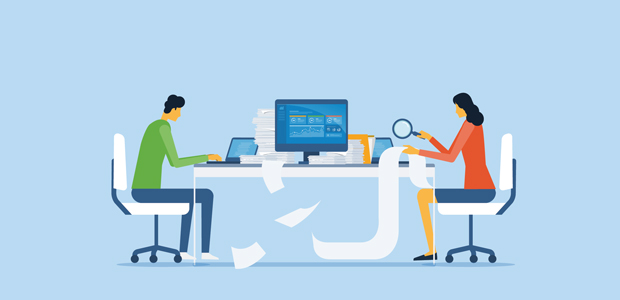 Corporates and startups: making the most of working together
The number of partnerships between established corporates and new startups has rocketed in recent years, yet few are delivering what these companies were hoping for. 
In fact, according to research from McKinsey and Company it was revealed only 27% of startups were satisfied with how their partnership with a corporate was working. To tackle this issue, it's important to recognise that one of the main reasons why these partnerships materialise in the first place is to pursue R&D. Collaboration between fintech and traditional banking is one example of how such partnerships benefit both parties – the bank can use fintech innovation to address customer pain points, and the startup gets financial certainty and market access.
The power of startups to innovate is attractive to corporates, who see partnering with them as essential to promoting innovation as a whole. But, despite the best intentions, successfully setting up a new partnership is often a long process – the cultural clash and different motivations can cause slow progress. If the partnership is going to be a success in the long-term, these issues need to be ironed out.
The divide
This disappointment often stems from the cultural clash between the two entities with both failing to understand one another in many cases. Nimble startups that are used to fast growth can quickly become frustrated with the slow progress and added bureaucracy of working with corporates. At the same time, corporates often complain about the amount of time required to manage startups that do not understand their unique challenges and priorities. Technological mismatches between the two can add even more friction.
More needs to be done to ensure that everyone knows their role and where each company stands to benefit. This will be different depending on the partnership, but open and honest communication from the outset is vital if areas of cultural alignment are going to be identified. Committing to this level of transparency is especially important when it comes to IP and R&D strategy.
Both parties need to realise their limitations, and also to acknowledge the fact that they are entering new territory with one another. If the partnership is founded on a joint venture to pursue R&D activity, the corporate may need to take a back seat instead of feeling like the dominant force in the relationship so that it doesn't cause unnecessary hold-ups, whilst acknowledging that it is more likely to have the funds to embark on what is perceived to be an arduous patent application. Meanwhile, with less process and bureaucracy to contend with, the nimble startup might feel better able to jumpstart R&D, but it should realise that the implementation process might not be as agile in a corporate and therefore adapting as they go might not be the most appropriate method. They also need to tread a fine line between making themselves a priority and being unrealistic in their expectations.
Defining success
Making a success of such a partnership means both parties agreeing the approach to the project right from the start. Pre-empting areas of contention will prevent them causing potentially irreversible issues much later down the line. For example, when it comes to R&D, having a common definition and understanding of innovation looks like is vital. That said, there is still widespread confusion on what it means in practice across UK businesses, so it's not surprising that it's a problem when two businesses with different commercial objectives come together.
GovGrant's recent Innovation Nation campaign, found that nearly a third of UK SMEs businesses still think that innovation refers only to ground-breaking developments. In reality, however, innovation is often more incremental and can be found in the improvements and solutions that dynamic businesses produce every day. Recognising the latter means far more companies would start seeing the proper innovation in their normal, daily activity. In turn, they realise they are eligible for R&D tax credits, a government scheme offering tax rebates for innovative activity, and open up a huge source of funding that benefits everyone.
Secondly, making full use of R&D means understanding the role of IP too. By definition, all innovation will lead to some residual IP value. So many companies are missing out of the commercial benefits of their hard work because they are seeing IP as something to be protected rather than commercialised. If we are going to improve the patent system in the UK, this has to change. Not only does a patent ensure the retention of a company's competitive advantage, improving its profit margins, it also unlocks a further source of government funding through the Patent Box scheme.  In a partnership, greater understanding of how all this factors interlink in this area deliver a better commercial outcome for both parties.
Clarity is key
Both parties will need to be realistic about what they are embarking upon, and neither should be afraid of backing out if they think it is going to be too challenging. The desire to work together is simply not enough, and each may end up draining the perceived value from each other. If the startup is a disruptor, this has the potential to create too much friction with the corporate, especially if their work involves fundamentally undermining the corporate's business model. In reality, the only way this can work is if the corporate has recognised the need to totally reinvent itself, hence the collaboration with a startup in the first place. This is where innovation also comes into play.
If the corporate's business model stands up though, bringing in the new perspective (and technology) of a startup may provide enormous value. The role of facilitating the translation and communication between the two partners by a third party who understands both sides cannot be understated. Corporates are always looking for new ways to become quicker, smarter and cheaper – and the most successful businesses are never too proud to learn from others.