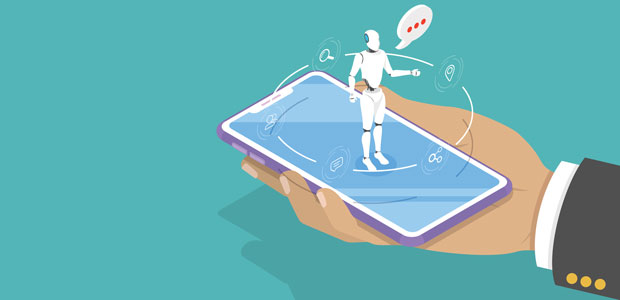 Conversational AI platform for destinations and experiences
Satisfi Labs is the leading conversational AI platform for destinations and experiences. Conversational AI technology should be deployed to fill gaps on an org chart that humans are unable to fill, not step in front of a human who is too busy. We 
Tell me a little bit about Satisfi Labs and what you do?
Whilst others have focused on developing technology that is basically a glorified IVR call center. We on the other hand have taken the approach of creating AI Assistants that can work alongside human staff, building the future workforce that wil be needed as companies scale and expand globally and digitally (such as in the metavers). We are building AI Assistants that have their own KPIs, training, and expertise to fulfill a revenue or customer experience gap for our customers. We never deploy only one. In order to make this work, you need a team of assistants. That is our approach and it's unique and effective.
Satisfi Labs works with over 100 sports teams and properties across MLB, NFL, NBA, NHL, MLS, MiLB and more. Satisfi Labs provides conversational search and commerce solutions that allow teams to communicate directly with their fans.
Where did the idea come from?
The founders were at a baseball game at Citi Field and were looking for bacon on a stick. They were walking around the concourse, asking staff, and couldn't find it. The item was tucked away on one end of the stadium. They thought it would be so much easier to be able to ask the team directly through chat and that is how the first idea was born.
Donny and Randy come from Finance and have algorithmic trading backgrounds so they took the concept of matching requests with answers to start building their own NLP for hyper-specific inquiries that would get asked at locations.
What technology is involved and how does it work?
There is a lot of money spent on impressions and social media engagement to get a consumer to "like" something and ultimately drive them to purchase. But if you simply provide a mechanism for people to tell you what they want, they will. This makes the chatbot "deflection" approach unnecessary. Many of our Assistants have an "ask us anything" mantra, which is why even in customer service-oriented activations, 60% of the questions are purchase intents. The team works together so that the customer service questions are automatically handled by a sales assistant that is equipped with transaction capabilities. This means that conversions are higher, and customer inputs are not wasted.
How can this help the NFL industry?
As the NFL continues to evolve and fans' expectation for instant answers at any time and any place grows, it will continue to be a challenge for teams to keep up. Satisfi Labs helps teams boost their customer service operations while learning valuable insights, enabling them to identify trends as they emerge.
Satisfi Labs discovered:
Over the course of the 2021 regular NFL season, human assistance was requested less than 1% of the time. So for every 100 questions asked by a fan, one of them required human assistance.

During the course of the 2021 season, 41% of weekday inquiries coming outside of traditional business hours.

Because off-hour questions skew towards ticketing, companies that do not have representatives in place stand to lose revenue-generating opportunities.

In 2021, parking purchase questions such as pre-pay requests are up over 22x compared to any previous season. Inquiries about differing parking options and their cost were up over 19x

This transition from fans using conversational AI for information to now seeking commerce solutions is a continuing trend

Season Ticket Information was the fifth most intent topic in 2021, and inquiries to purchase season tickets increased by 3.1x
What does this mean for the sport going forward?
Now more than ever, fans want an all-encompassing experience that blurs the lines between hospitality and sport. Our Answer Engine can reduce uncertainty through conversations, allowing fans to be stadium/venue, as well as give fans personalized information to help craft more meaningful experiences.
Our platform is built on shared knowledge that we call the "network effect." Within each industry, our AI learns from questions over time and shares that knowledge with each client. Within sports, each client has an Answer Engine that has learnings across the platform including pro-sports, league, and event knowledge. The differences in each Answer Engine are based on specific team and league content such as player stats, venue information, or employee knowledge.
What else do you plan for the future in the sports world?
We plan on continuing to offer a more personalized and informative approach to attending NFL games. The growth of the sport has been tremendous and its fans deserve real-time, helpful, and intuitive experiences, which conversation AI will play a big part in.
Satisfi Labs also plans on expanding its services to teams in the metaverse as teams are starting to staff for the virtual world.