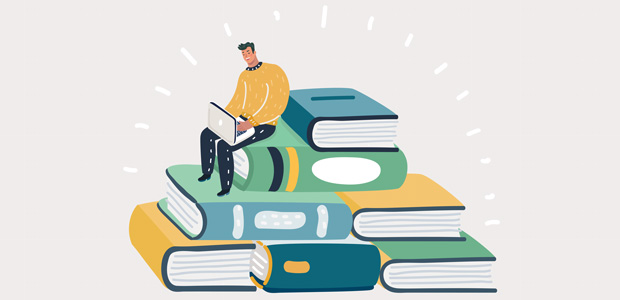 Contingency planning: 3 key lessons learned from the COVID-19 crisis
The COVID-19 pandemic has massively accelerated the pace of change in the business world. Leaders and employees have had to adapt to operate in a challenging environment, where the only certainty is change. Not only have organisations had to rapidly adjust to the changing needs of its people, customers and suppliers, but it has also navigated the financial and operational challenges. This has led to many businesses prioritising the now, focusing on reshaping its operations to stabilise revenue and align with short term demand.
Companies now need to rapidly turn their attention to the next, which is a period of post-COVID business practices with new competitive threats and opportunities. If businesses have learnt anything over the past six months, it would be the importance of remaining resilient and the ability to adapt to the 'new normal'. Looking at the future must also result in business leaders taking note of the lessons learned through this pandemic and creating contingency plans for any future crises.
But, what are the three key lessons to be learned for businesses?
Get digitised
The COVID-19 crisis has highlighted just how important digitisation is and its role in enabling quick responses to unexpected circumstances. Digitisation is about more than just technology, it encompasses a new process framework that enables agility to changing situations, both positive and negative. Business leaders need to learn that putting a genuine digital strategy is critical when it comes to building a contingency plan.
In a recent McKinsey European survey, around 70% of executives stated the pandemic is likely to accelerate the pace of their digital transformation. This demonstrates that digital has become central to every interaction, pushing both companies and its employees to adopt digital strategies quicker than first expected. It's now time for businesses to reassess its digital initiatives, to ensure it provides long term benefits to staff, consumers or broader stakeholders and positions the company for the post-COVID world.
Establish remote networks
With lockdown measures imposed almost overnight, no one expected such an abrupt pandemic-driven shift. This caught many businesses off-guard, meaning they were unprepared and had to heavily invest in both hardware and software to allow remote working. In fact, almost half of UK companies weren't prepared for the transition to working from home and only 39% had the technology in place to make it possible.
One of the biggest lessons learnt is ensuring employees can easily access the company's network, in order to complete their tasks effectively. There's nothing more frustrating than going to review data or resources at home and not being able to. The coronavirus has emphasised the importance of businesses having the tools in place to allow remote employees to access office systems and processes from home.
Dongle servers are a popular choice for many, as it easily allows remote workers to access and share USB dongle devices securely via the network. With an encrypted point-to-point connection between the user and the dongle server, businesses can dynamically assign which user is authorised to access each dongle, ensuring everyone can retrieve everything they need. Regardless of what the future holds, adapting to the current state of remote working and ensuring employees have flexibility is vital in terms of company resilience.
Cyber security plans
In addition to network access challenges, businesses have had to overcome fresh cyber security risks that have developed over the last few months. In addition to ongoing coronavirus phishing scams, it's important for organisations to assess the risks associated with their employees working from home and remotely accessing the network. The resulting cyber security policies should determine the processes that need to be put in place to minimise the risk of attacks or data breaches.
Businesses could consider setting up firewalls and installing antivirus software on all employee devices, as well as addressing device software updates and data back-ups. Employees should also be trained on the use of their devices in the remote locations that they will be working in. This will include secure storage and management of user credentials or passwords and how to report a cyber security incident as well as building an awareness of the risks and the ways that they can be prevented.
Looking to the future
With many businesses caught unprepared by the global pandemic, the coronavirus has demonstrated the importance of contingency planning. Looking to the 'new normal' and other unforeseen challenges, a contingency plan will allow the organisation to return to its daily operations as quickly as possible with minimised disruption. It will protect resources, reduce employee inconvenience and assign specific tasks in the context of the recovery.
Taking the lessons learnt from the COVID-19 crisis, companies can develop a contingency plan looking at each of the functional areas that are essential to business operations. By developing plans for each element of the business and the organisation as a whole, leaders can test and refine the plans on a regular basis, and educate employees to inform them of their roles and responsibilities. These plans will not only be beneficial in the short term, but will also help companies navigate the post-pandemic market place and ongoing challenges.