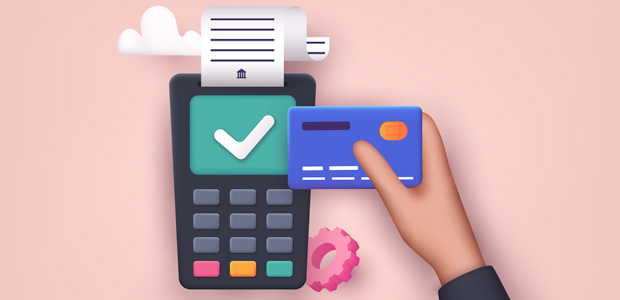 Contactless Payment Solutions for UK Startups
We are increasingly becoming a cashless society. Cashless payments make payment processing easier than ever before, helping you drive more sales and provide great customer service.
According to Mastercard, small businesses showed a 30% increase in total spend 12 months after contactless was adopted.
Choosing the right contactless payment solution can help your business succeed. But as a startup in the UK and with so many contactless payment solutions to choose from, how do you find the right one?
In this article, we outline the top contactless payment solutions for UK startups so that you can find the best solution for your needs.
Why Contactless?
Contactless payments are creating new and exciting opportunities for startups. According to UK Finance, one in six people have gone cashless.
With companies no longer limited to hard cash or traditional card payments, business owners can select innovative new ways for their customers to make payments - driving more business and allowing for:
Easy payments

Faster checkout

Greater security

Less cash management

Improved customer experience (less queuing)

Fast, practical, and straightforward
SumUp: The UK's Leading Contactless Payment Provider
SumUp knows what it takes to create industry-leading contactless payments for startups and large corporations alike. Directly serving the needs of business owners and appealing to the individual consumer, SumUp have created a contactless card reader that keeps things simple and costs low.
This nifty little card reader lets your customers pay how they want to. Whether that's via Chip and PIN, or a tap of their card, SumUp has created a contactless payment that means you'll never have to turn a customer away.  
The contactless card reader has some fantastic features to boot, including:
Product catalogue

Easy admin

Digital cashier

Google Pay

Chip and PIN

Contactless (NFC)

Apple Pay

Charging cradle
If you are searching for the best contactless payment system for your startup, nothing is more intuitive, convenient, and simple to use than the SumUp air contactless card reader.
iZettle: for Speedy Contactless Payments
iZettle has a reputation amongst its users for having speedy transfers. The iZettle card reader is a good option for small businesses as it can easily be hooked up to your smartphone or tablet.
If you are sick of counting out cash and want a convenient solution, iZettle is a budget-conscious option to get you started. No-fuss and quick payments make iZettle contactless payments a popular choice for UK startups.
However, the card readers do have low transaction limits for private accounts - meaning that if payments are over the threshold, Chip and PIN will be required. There have also been several reports of sudden account termination due to regulatory issues.
As a startup, worrying about these cons is the last thing you want to do (especially on top of all your other stresses!) So, it's best to play it safe and go with a contactless payment provider you know you can rely on.
Square: for Startups Keeping Costs Low
If you are a startup looking to keep your costs low while you get properly set-up, Square could be the contactless payment solution you need. Square is simply to use. The high-spec device allows for contactless payments that are easy, intuitive, and fast.
The Square terminal is also a great option if you want an all-in-one payment solution that lets you manage items and print receipts all from the same device. Easy to train your employees on, convenient, and the perfect way to keep your customers happy, Square could be the payment solution your business needs.
However, like many contactless payment systems, Square does have its downsides. These include costly add-on services that may be too much for small startups to invest in straight off the bat. What's more, Square is very specific about which businesses they accept. Businesses deemed as high-risk, such as brand-new startups, may not be accepted. So, it is worth bearing this in mind when looking into Square as an option for your small startup.
PayPal: The Contactless Payment Service Everyone Knows
PayPal has already proven itself a popular contactless payment service in the eCommerce space. However, now the PayPal payment system makes payments easy whether they're online or offline.
PayPal is very intuitive and, as such, is a great payment system for brand new startups who are just learning the ropes. What's more, PayPal lets you transfer funds within two hours - a great option if you want more control over your money.
However, there are some drawbacks to PayPal as a contactless payment system. Many customers visiting your shop might not use PayPal and limiting your payment method in this way may result in lost business. The best thing you can do for your startup is offer as many payment options to your customers as possible to serve them and, ultimately, the growth of your business.
The Contactless Payment Solution You Need
If you are searching for a contactless payment solution for your startup, it can be difficult to know where to start. However, we hope this article has given you some good pointers on what to look out for.