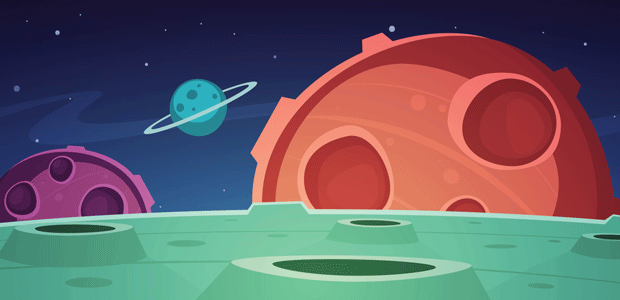 'constellr' secures $10M in Seed financing to scale its space-based water monitoring system and safeguard global food supply
constellr, a space data and services company building the world's first globally scalable crop water monitoring system to help ensure global food security, today announces $10M in seed funding. Lakestar and VSquared co-led the financing round, with participation from early and new supporters FTTF, IQT, Amathaon Capital, Natural Ventures, EIT Food, OHB Venture Capital, Next Humanity, and Seraphim. With this investment, constellr will develop its first two satellites, conclude its existing pilot programs and develop its processing platform. 
Food and water insecurity will increasingly be among the greatest challenges faced by society. By 2050, the United Nations estimates that 50% more food will be needed by the Earth's population, leading to a water increase of 40% by the end of this decade. Of all the world's freshwater, an incredible 70% is used in agriculture of which an estimated 60% goes to waste due to inefficient irrigation and planting methods, equating to an astonishing 40% of global freshwater. 
Our inability to measure the water needed in agriculture is a massive contributing factor to this problem. Non-sustainable water use globally costs €220B a year and is expected to reach a staggering €2T by the end of the decade – the equivalent of only eight harvests away. We're seeing an entire paradigm shift taking place as water becomes an increasingly scarce resource and the limiting factor in food production. 
Spearheaded by researchers Max Gulde, Marius Bierdel and Christian Mittermaier, constellr was spun out of the Fraunhofer Institute for High-Speed Dynamics, Ernst-Mach-Institut, EMI with the mission to mitigate the impending food gap. By using microsatellites to monitor the Earth's surface temperature and soon also its chemical composition, constellr's technology can robustly derive water need and water availability across every field on the globe, every single day. Unlike existing satellites, constellr's microsatellites go beyond visual imaging to identify stress symptoms before crops are damaged. Consequently, constellr allows earlier response times across high-precision agriculture, crop health monitoring and sustainable resource management compared to current space-based systems.
constellr's satellite images provide high-precision data that can be used, for example, to determine the water requirements of crops that have already been cultivated. Therefore, an impending drought can be recognized much earlier than with existing methods and fast enough to implement effective mitigative actions such as targeted irrigation. This method optimizes and reduces water consumption while increasing crop yield per litre of water used. Crop health and yield is particularly sensitive to heat, so constellr's monitoring system offers the opportunity to massively improve early crisis detection, with knock-on effects across supply chain management and commodity trading. By providing the central dataset for agriculture to build reliable forecasts, constellr is helping to determine yield more robustly and much earlier and avoid potentially catastrophic supply chain effects. 
constellr facilitates the saving of up to 40% of water and reduces the risk of crop loss, driving towards an environmentally positive agricultural system. Within five years, constellr expects to leverage 60 billion tons in water savings, thereby avoiding 14 megatons of CO2 being emitted and generating billions of Euros in gross benefits for farmers.
"The team has worked relentlessly on all fronts, removing obstacle after obstacle, getting a first camera in space and pilot customers onboard. And now, we are incredibly proud to partner with what will become our mission control: Lakestar, VSquared, FTTF and IQT for deep tech, Amathaon Capital, Natural Ventures, EIT Food and Next Humanity for agriculture, and Seraphim, OHB Venture Capital and Spacebel for space. Together, we just ignited the second stage towards a global water monitoring system," says constellr Co-Founder and CEO Max Gulde. 
constellr is currently working with large agrifood, agrichemistry and smart irrigation organizations. It has a rapidly growing number of pilot programmes in place with clients, allowing farmers to drastically reduce monitoring costs, while improving the reliability and availability of their crop health assessments. 
As a result of the higher demand for food, less land being available for agricultural production and changing environmental conditions, the likelihood of increasingly strict regulations being applied to the use of water and fertilizer is very high. This further emphasizes the need for scalable monitoring solutions. With satellites the size of a small refrigerator and the injection of fresh capital, constellr anticipates to be able to answer this need  within 18 months. 
constellr's team is growing rapidly, having doubled in the last six months. It currently counts over 40 team members with roots in aerospace engineering, insurance, clean tech, finance and data science. It has a combined contribution to over 20 space missions, including several constellations.
"Climate change is the fundamental challenge our generation is facing and, in our efforts to combat its effects, we must ensure the global food and water systems are more resilient. Never has there been a greater need for scalable monitoring solutions like that offered by constellr. We're thrilled to join their journey in building cloud-based space infrastructure that will enable European leadership to effectively monitor agriculture" says Lakestar's Venture Partner leading Deep Tech investments, Steven Jacobs, who will join the board.
"Despite being a young company, we believe constellr is already well positioned to become one of the leaders in the next generation of earth observation solution providers. We followed the team for almost two years before making this investment and are impressed with the culture and their ability to execute and build on their ambitions on the technical as well as the commercial side. For us, this is the first time we invest in an earth observation business, having invested only in space infrastructure cases previously" says Herbert Mangesius, VSquared's founding partner.