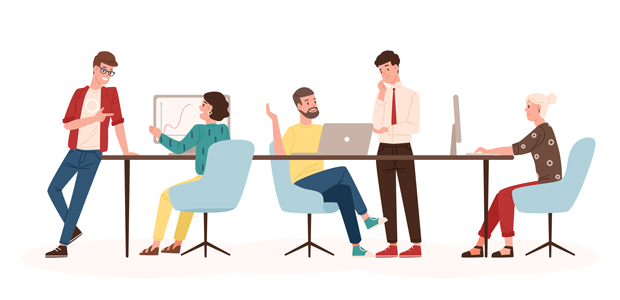 Companies with diversity have a higher success rate
As part of our 'Women in Tech' focus we got the chance to speak to Lisa Krapinger, CMO at breathe ilo, who started working in marketing at Red Bull, leading the sampling and promotion team in order to combine her passion for sports with her career. Krapinger then moved to Heineken in brand management, where she was responsible for promoting the cider brands in Austria through sponsorships and events. Krapinger said: "What I realised from these two roles was that I loved working to build new brands and products up from scratch - hence why Carbomed Medical Solutions GmbH was the perfect next step in my career path."
Tell me a bit about Carbomed Medical Solutions and what you do?
I am the CMO at breathe ilo which is the world's first fertility tracker that uses breath analysis to identify ovulation patterns -  whether you want to track your cycle or increase your chances of conceiving.
At breathe ilo, my key responsibility is to lead the entire sales and marketing team while helping spread the word and raise awareness of the product by using various channels such as social media, influencers, PR, trade fairs and events. 
Where did the idea come from?
The main idea comes from Prof. Dr. Ludwig Wildt, who worked on research and scientific papers in the 90s on the relationship between the female cycle and the air we breathe. When he then met the Co-Founder and medtechnician Dr. Horst Rüther, who was involuntarily childless, they both decided to start creating breathe ilo. They saw that there was a need to bring a device to the market which showcased fertile days accurately and in real time as opposed to  just estimating or forecasting for the next cycle.  The solution also needed to be more user friendly without having to pee on a stick or measuring a woman's  temperature. The positive effect of the breathe ilo method is it measures PCO2 levels through breath analysis. 
Talk me through some of the technology that is involved and how it works?
breathe ilo's technology is based on measuring the PCO2 parameter, which means the partial pressure within the carbon dioxide. In fact we measure a decrease in women's breath before ovulation. What most women don't know is that they have a type of hyperventilation 4-5 days before ovulation. We have managed to bring the technology of measuring this into a small handheld device. breathe ilo learns the cycle pattern of each woman in a learning cycle. The device has a built-in battery, which can be charged with a conventional USB rechargeable cable and women use it for one minute each day over 2 or 3 months to understand their bodies better. 
What challenges have you faced along the way?
The biggest challenge was getting our technology into a small handheld device, so that women can measure their cycles independently at home every day. Within the development we have reached many limits, especially to create a readable product with high quality parts. The female cycle is very special and not everyone has the same patterns. That makes it a lot more difficult.
How have you found funding?
breathe ilo started as a small project, but we needed to raise money to get the product to market. The funding process took time, however we got a lot of help from innovation grants in the beginning. We were then able to engage several angel investors about how important it is to invest in women's health. Our investors are key and we're happy to have found them as they personally believe in breathe ilo and are also there on the advisory board if needed.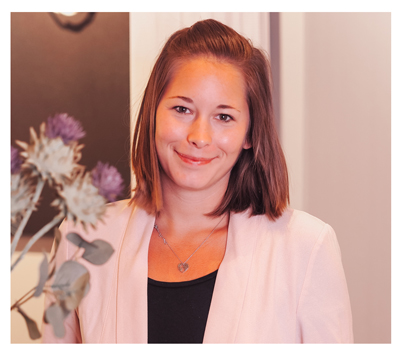 How many people are on your team?
Our team consists of 12 people and I am really proud that we have 60% women, even if we are a medtech company. This includes the production team, our web developer, graphic designer, marketing team as well as our PR team.
What do you have planned for the future?
We want to continuously improve breathe ilo and make it truly accessible to every woman. Unfortunately, there are a variety of different diseases such as PCOS, which haven't been well researched. Therefore we are trying to research different areas to try and have a holistic view of women's health. We really want to help all women to fulfill their desire to have children, even if there are physical impairments. However, this requires very expensive, time-consuming studies.
Do you still think there is a lack of diversity in tech?
Yes, I would say so. But I don't really get why, because the first programmers were women.  It has changed over the years and become more of a male oriented job. We also get more male applications than women. I try to empower women to apply for tech jobs and go for higher positions - thereby I hope the gender divide improves in the future.
Do you think it is more difficult for female founders to secure funding than male founders?
To be honest, I believe that the start-up world is open to women founders, unlike what I have experienced at corporations. I am often asked for my opinion, the status of the company and to be a speaker at events. Even when it comes to funding, I am convinced nowadays that it is better to have a woman in the team as it has long been proven that companies with a lot of diversity have a higher success rate.
On the other hand we have also faced the problem that investors are not likely to invest in Femtech, because most investors are male and they can't identify with the product. Somehow they also want to tell others which cool company/product they have invested in. For them investing in a company that does research on female health in terms of menstruation perhaps doesn't seem as sexy.
I hope this will change in the near future, because we can see that the Femtech market will reach an annual growth rate of 15% globally. That means it would be a really good investment.
Have you ever experienced prejudice due to your gender along your entrepreneurial journey?
I have not experienced much prejudice, however I have heard jokes in the past like "no women can do/know how to do this". Especially during my time working for beer and cider brands. There were 10 men and me in my team and I know the beer market is male dominated, but that does not mean that a woman isn't able to market the products. Also I can remember a situation where a supervisor told me to not to wear skirts so often as it was deemed inappropriate around my male colleagues and he also made comments about how my looks affected my ability to have professional conversations. I was very perplexed at the time and didn't know exactly what to say. It can't be true that a woman is not perceived as professional just because she wears a skirt or has to worry about her colleagues.
I am really happy that my situation has changed and I am now working with a team, which values my competences. Even when I wear a dress.
Are all the initiatives set out for women in tech still needed? Do you find them helpful?
Yes, I am convinced that we will still need these initiatives for a long time to come. Unfortunately, especially in conservative professions and companies, we are still far from the fact that not enough women work in these professions. Many women are qualified, but society teaches women (and men) what roles suit their gender which needs to change. Only when we start at the very bottom and rewrite kindergarten books where the pilot, doctor or mechanic are men and the women are teachers, nurses and assistants, that the general mindset will also change and see more women in technical professions.
If you could change one thing about the gender issue within the startups industry what would it be?
There isn't one thing that can help to improve the gender situation completely. But I would HR / decision makers to not base decisions based on gender but the importance of choosing diversity. It is important to work openly together and listen to different opinions.