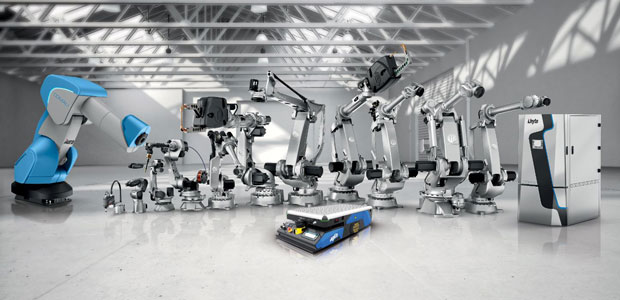 Comau supports SMEs with a global solutions-based network
To help industries of all sizes reap the benefits of automation in an intelligent and cost effective manner, the Comau Marketplace platform features real world case studies, targeted solutions and industry-specific guidance on how automation can help increase productivity and lower overall costs. It also helps established and emerging systems integrators propose solutions and interact with potential customers.
As a catalogue of answers in the world of automation, Marketplace allows SMEs to filter solutions by industry and/or application and delivers information in a standard, story-telling format that facilitates easy comparison between options.
The Comau Marketplace applications showcase is part of the company's innovative Comau+ Community, designed for established systems integrators and those new to the world of robotics.
Indeed, Comau+ offers an incubator-like infrastructure whereby partners can obtain demo or loaned robots, programming assistance, professional training, co-marketing activities and access to Comau's online community.
With the objective of spearheading an interactive robotics community that allows integrators and customers to grow their businesses together, Comau will leverage its globally-recognised know-how in robotics, integrated automation, 3D validation and simulation and distance learning competencies to help ensure the best fit for each project.
"The importance of the Marketplace platform emphasises Comau's ongoing commitment to automation beyond traditional markets," explained Duilio Amico, Marketing and Network Development Director for Comau Robotics & Automation Products.
"Through the years, our solutions helped automate many production lines from shoe manufacturing and glass handling to the entire food and beverage production process, including fresh foods.
"With Comau Marketplace, companies who are new to automation have the opportunity to approach with a network of partners specialised in meeting their specific application needs."