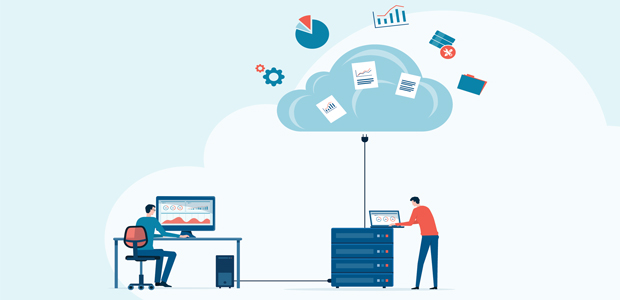 Cloud solution options for your startup
As the Founder/CXO of a startup, your other title is CFFO, or Chief Fire Fighting Officer. You don't have time to attend a one-day workshop to solve a current problem in your business, let alone read a white paper on the topic. You need quick reads that provide you with answers to your problems now. And that is the purpose of this article.
The cloud infrastructure concept has already been through a 20-year evolution. Back in 2001, the cloud enabler was created – Vmware; which made it possible to create virtual machines on top of server hardware. This led to the first Infrastructure as a Service (IaaS) offering in 2006. Before this, you either managed your own infrastructure on-premises, or you rented 'rackspace' in a data centre, and placed your own machines in their racks. You were still responsible for the maintenance of those machines. However, with the launch of IaaS in 2006, you could now rent server hardware maintained on your behalf.
By 2010, open source platforms, such as OpenStack, began providing open source virtualisation similar to Vmware's products. Vmware and Openstack allow providers to run multiple virtual machines on a single server which has allowed cloud providers to provide IaaS in an efficient and cost-effective way. Typically, users choose their preferred operating system, hardware requirements and other features and then are set to install software applications or development environments. The latest development, in terms of cloud services, are known as containers. Containers lift user management from the operating system level to a level where containers, as well as what runs in the containers, is the only concern. This provides different benefits; such as the ability to isolate various parts of the applications you offer and reuse features to rapidly deploy new containers. The term "cloud native" refers to applications designed to run in containers.
Generally speaking, there are three basic cloud solutions available - Dedicated Servers, the Hosted Private Cloud and Public Cloud options. Dedicated Servers provide the customer with access to dedicated server hardware and, by that, I mean that the customer is the only customer using that particular machine. The hardware, therefore, is private and not shared with anyone else. This option provides the most opportunity for performance and customisation. Hosted Private Cloud offers customers the ability to deploy virtual machines across clusters of dedicated server hardware. Startups are changing the world; this means they are often working with very sensitive data or running business critical environments. If this is you, you may need a highly available platform with SLAs, and certifications for specific sectors to support compliance. A Hosted Private Cloud solution provides simple-to-use, reliable infrastructure for e-commerce, web and database apps with high availability and compliance measures. You can read more about the top Hosted Private Cloud providers in Europe here: The Forrester Wave™: Hosted Private Cloud Services In Europe, Q2 2020.
Public Cloud solutions refer to IaaS, where the hardware is shared with other customers. As a customer, you would have one or more instances (the public cloud equivalent of a virtual machine) running on shared hardware. Public cloud offerings give access to Platform as a Service (PaaS) offerings on top of those instances, used mainly for application development and testing. Kubernetes, for example, provides the containerisation mentioned earlier, as well as Big Data, artificial intelligence (AI) and machine learning (ML) solutions. As a startup, your business will likely be producing large amounts of data, and if you're using cloud solutions, you'll already be positioned to tap into the power of Big Data and AI solutions available in the cloud. Or, perhaps, Big Data and AI sit at the heart of the product or solution you provide? Either way, startups are accessing these solutions through the cloud as this case study shows. In addition, the Software as a Service layer, also utilised by startups, provides software applications that can be accessed by businesses from anywhere. The Dedicated Server, Hosted Private Cloud and Public Cloud solutions all provide access to various data storage and backup options.
Cloud Benefits
With this introduction, let's have a look at why your startup might need to build a cloud native application, move to the cloud, or migrate to another cloud provider. As well as the obvious technology benefits, cloud infrastructure simplifies capacity planning management. For a startup, the workloads you experience will depend on your development stage. Early on in a startup's development there may be periods of zero workload followed by big spikes when, for example, experiments are taken to market. Once there is market traction, a startup may experience workload spikes due to promotion activity or just rapid growth when product market fit is achieved. Cloud can make meeting these demands effortless; this is due to the elastic nature of the compute power. Cloud can also take the headache out of disaster recovery and other services designed to manage unpredictable events. There are clear business benefits to cloud infrastructure, too. In fact, the place to start with any cloud strategy is your business goals. Whether you need to be ready to scale globally, provide certified solutions for specific industries, or alleviate unnecessary loads on your team - cloud infrastructure can help. With the current work-from-home challenges, Software as a Service (SaaS) solutions mean your team can work from anywhere using SaaS productivity applications. Any successful startup founder should also be actively seeking ways to reduce costs and increase efficiencies. In terms of costs, you need to check what your cloud provider charges for to ensure you have price transparency and no hidden surprises. It is also important to know that many startups move everything to the cloud, and it works. Obviously migrating to the cloud requires specific skills within your team (read the article about getting the right cloud skills here).
Accessing the Benefits
As a startup, one of the best ways to benefit from the cloud, is to join a cloud provider startup program. These programs will often offer credits to access cloud solutions, as well as support. OVHcloud is the number one cloud hyperscaler in Europe and has been a cloud and infrastructure provider for more than 20 years and offers one of these startup programs. For more information about the cloud solutions discussed above, with a specific focus on how to empower your data with analytics and machine learning, as well as information about our Startup Program, attend our next webinar: 'Empower your startup with Big Data and Machine Learning' on 8 October 2020. To attend, register here.