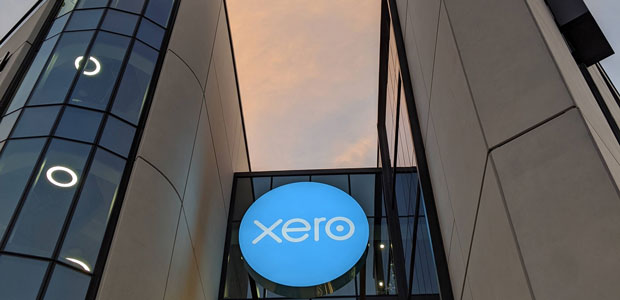 Closing the compliancy gap: Xero's Next Gen Practice vision
Xero has announced improvements to Xero Tax as it continues to transform the compliance landscape in the UK. Xero Tax is a cloud-based tax and accounts production solution. Designed by accountants for accountants, it provides increased visibility and efficiency when filing for clients.
Enhancements include new modules to support corporation tax and accounts production for small companies, for abridged and full accounts. To support the continued digitisation of taxes, Xero will also launch the open beta for Personal Tax next year.  
This forms part of Xero's Next Gen Practice vision, announced at Xero on Air, a free to watch series being aired this week. This vision provides a unified experience across the tools accountants and bookkeepers use every day to onboard, collaborate and manage client workloads in the cloud.
Reimagining practice management
Xero Tax is just one step in simplifying practice management. The Next Gen Practice vision unifies everything accountants and bookkeepers need to manage their clients, collaborate effectively, and connect to the best practice apps - from Xero HQ to Xero Practice Manager, Xero Tax and Xero Workpapers.
The vision offers the next evolution of cloud accounting, from the single accounting ledger to a unified back-end experience, built on five fundamental principles: connected services linking data and tools, high-integrity data to automate and streamline work, seamless end-to-end billable workflows, access to real time insights, and a platform to broaden expertise and grow the practice.
"We've spoken with thousands of accountants and bookkeepers from around the world to understand what they see as the future of their practice and the tools they need to get there," said Anna Curzon, Chief Product Officer at Xero.
"Resoundingly, they told us they want a platform that's seamlessly connected to the apps they use every day, provides a unified experience and single source of truth for all of their client work, and helps them become more efficient and productive with their colleagues and clients. The Next Gen Practice vision lays the foundation for providing accounting practices of all sizes the tools they need to help small businesses at a time when high value advice is more important than ever."
The future of practice tools in sight
Xero HQ will transform over time into a powerful, purpose-built Customer Relationship Management system for accountants and bookkeepers that collects and integrates all relevant client information in one place. It will provide a single source of client data, making it easier to find information - such as a client's contact details, financial data, payroll, tax information and documents - and get client work done.
Xero HQ will ensure information entered about a client in one tool, such as Xero Practice Manager, is automatically synced to others, eliminating double-handling and ensuring information is accurate and consistent.
Xero's Next Gen Practice vision brings together all the tools a practice needs through a single interface, removing the need for multiple logins. Practice users will only need to sign into Xero once and quickly access all of their tools, client information, documents and time-tracking in one place.
For accountants who use Xero Practice Manager, the tool will continue to be a core part of the practice vision, with new reporting features, a refreshed jobs manager, and API improvements that improve the security, reliability and user experience for accountants.
And for those relying on external tools like spreadsheets for client workpapers, data will flow directly between the Xero ledger, spreadsheets and Xero Workpapers. Xero is working closely with some of its app ecosystem partners, to bring additional value, and choice, to the Next Gen Practice experience. FYI docs is one of these partners, making document capture and management a seamless part of the Xero HQ platform."
Practice features get an upgrade today
Xero is making it easier for accountants to grow their practice, better understanding their opportunities to grow existing billable, and win new clients. As part of the Next Gen Practice vision, Xero is releasing new features sooner to make practice workflows simple, seamless and smart. They include:
Win new clients

: Xero now intelligently matches small businesses who need an advisor on the Advisor Directory, with the right person, at the right practice, based on their skills and sector specialty

Onboard quickly:

Customise chart of accounts templates to help set up new leads efficiently

Ask and sign in a snap:

Ask clients to review and sign multiple documents, from engagement letters to proposals, with document packs and Xero Sign, powered by Adobe Sign, now available globally in Xero HQ

See a single client

in Xero HQ: See all clients in one place; sort, filter and export client information, and see an overview of key details in a quick overview

Automatic data synchronisation:

Automatically synchronise client data between Xero HQ and Xero Practice Manager 
Close community feedback and collaboration on the future of the practice
Xero is working to bring new features that align with the Next Generation Practice vision into the tools that accountants use today. Those who join Next Generation Practice Insiders may get opportunities to access to the newest features on the platform, including global access to Document Packs, allowing them to provide feedback and help build the future of practice management software with Xero.