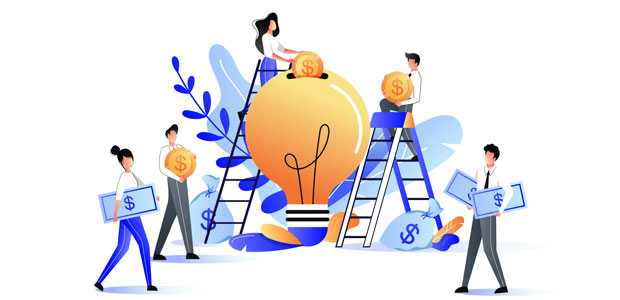 Cleantech startup announces crowdfunding campaign on Seedrs
Hydro Wind Energy is launching a crowdfunding campaign on the Seedrs investment platform. This latest Seedrs crowdfunding campaign continues Hydro Wind Energy's journey towards a valued funding round and the start of full commercialisation. The finance raised will go towards the technology and product development teams for power generation (OceanHydro Wind) and water desalination (SubSea RO Wind), as well as international expansion and to scale QuenchSea (portable water desalination) globally.
Both OceanHydro Wind and SubSea RO Wind are powered by high altitude, ocean-based kites rather than turbines. This reduces the cost of desalination by 90% compared to all other technologies. It also enables a far more efficient method of power generation, storage and dispatch - upwards of 90%, compared to only 35% for wind turbines which are unable to either store or dispatch on-demand electricity. 
The company plans to have both prototypes completed by the end of 2021, with full scale commercialisation planned for 2023. Annual revenues are forecast to reach at least $300m by 2025. 
Water scarcity, energy storage, and low cost  clean electricity are three of the biggest challenges of the 21st century. Around two billion people live in areas plagued by water scarcity, one billion have no access to electricity, and the global transition to renewables requires cost effective grid scale energy storage. The value of the energy market is expected to double from $9 trillion today, to $18 trillion by 2050.
The World Economic Forum, identified Hydro Wind Energy as one of the Top 100 startups shaping the Fourth Industrial Revolution. CEO Lee King, said: "Hydro Wind Energy has huge plans for 2021, and our crowdfunding campaign will provide the foundations for future success and growth. Our vision is to play a major role in the global transition to renewables in the 21st century and beyond. This is a great opportunity for investors to share in our growth and at the same time make a huge impact on three of the world's biggest challenges.''
Hydro Wind Energy hopes to attract investors, both large and small, who are interested in supporting clean energy and positive impact projects. In exchange for pledging to the project, backers can become early investors and instigators of a new era - ending water scarcity and playing a major role in the transition to renewables. The raise is on a convertible note with a 30% discount. Hydro Wind Energy is still in the pre-valuation phase. 
Hydro Wind Energy has already achieved recent success in 2020 after raising over £200,000 with its Indiegogo campaign for QuenchSea, the world's only low cost handheld seawater desalination device that turns seawater into fresh drinking water using manual power. The first devices, which are essentially a handheld, miniaturised, human powered version of conventional reverse osmosis plant technology, are expected to be shipped to customers and water aid charities in Q1 2021.