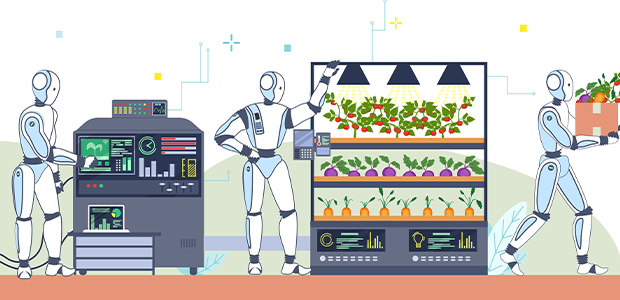 Clean Food Group announces additional £2.3m funding
UK-based bio-tech business Clean Food Group has announced a further £2.3 million in funding to accelerate the commercialisation of its sustainable oils and fats technology. International investment has come from industrial food specialists Doehler Group and Alianza Team as the global food industry looks to invest in healthier and more sustainable food choices for future generations.
Agronomics, the listed investment company focused on Cellular Agriculture, and SEED Innovations, the AIM-listed fund focused on investments in global health opportunities, have also shown their continued support and participated in the latest funding round.
Capital raised from this funding will enable Clean Food Group to accelerate the scaleup of its technology platform while advancing critical regulatory and commercial pathways. Clean Food Group expects to complete a Series A funding in 2024, by which time the business will have validated the technology at a commercial scale and have a clear line of sight to near term revenue generation. The business will raise funds at Series A to support the build out of a commercial scale manufacturing facility.
In addition to the collaboration agreement with Alianza Team, announced by the Company on 8 August 2023, Clean Food Group also recently signed a services agreement with Doehler Group, designed to rapidly scale its fermentation process to a commercial level, and enable the manufacture of product batches required for regulatory approval for Cosmetics and Food applications. The scale-up process with Doehler is now well advanced, with a successful fermentation run at 1,000 litres recently completed; the manufacture of product batches for the regulatory approvals will be completed later this year.  
Additionally, in 2023, Clean Food Group strengthened its Operational team with the hires of Dr. James Mercer, Head of Manufacturing and Scale-up, and Andrea Cattaruzza as Head of Product. James will be responsible for the scale-up of the Company's technology and brings over 25 years of experience in industrial fermentation and scale-up of alternative proteins, having previously held senior operational roles at Quorn, Croda, and DuPont, amongst others. Andrea brings 30 years of experience from Mars Global Chocolate, most recently as Director of Science. Andrea will drive Clean Food Group's product strategy, developing high performance, sustainable ingredients for commercial partners.
Clean Food Group Co-founder and CEO Alex Neves says, "We are delighted with the rapid progress the business has made in the past year. The successful conclusion of this current funding round validates the important strides our business is taking in solving critical sustainability and supply chain challenges facing our food and cosmetic manufacturer customers. We are now in a great position to validate our technology at a commercial scale, advance our regulatory pathways and develop our growing list of commercial partners in advance of our Series A next year."
Clean Food Group's technology platform is the result of eight years of pioneering research led by Professor Chris Chuck, Technical Lead at Clean Food Group. The proprietary technology platform uses proven, scalable yeast strains and fermentation technology and uses food waste as its food source to deliver sustainable alternatives to traditional oil and fat ingredients.