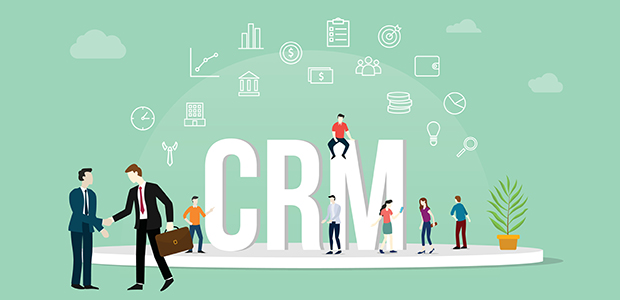 Choosing the best CRM system for your startup
When starting a business, the implementation of a Customer Relationship Management or 'CRM' system may seem like an unnecessary task but committing to it from the outset will save time, cost and resources when compared to installation at a later date.
With a number of competing products on the market, it is commonplace for business owners to opt for a 'popular' platform, without taking the time to evaluate what is right for their business and what would work long-term.
So, what exactly should startups consider when thinking about a CRM system? And how will they know what is the 'right' system for their business?
Build from solid foundations
One of the key differentiators between a startup and an established business is that the latter will have developed a 'scalable' business model that can sustain accelerated growth, regardless of the number of employees or customers on board. For the majority, these solid foundations will have been cemented with technology, including an effective CRM system.
The issue with many startups is that they think like a new business for too long and often fail to evolve into scale-up stage because of their restrictive mentality. Implementing solid foundations at an early phase in the business will not only support growth but will also create clear processes that all employees can follow as the business changes and develops. This is where an effective CRM system is key.
It starts with 'why?'
When choosing a CRM system, it's important to think about your 'why' behind the platform. Selecting a system to document customer details and maintain consistent communication is very different from utilising a CRM system to support and drive new revenue via a business development team.
Take the time to think about what processes you want to create or what processes you need within your business to transform it from startup to growth phase, and then ensure that the CRM you select can deliver this.
Create your own processes
So many startups opt for 'popular' CRM systems without taking the time to understand if it is right for their business. While popularity may seem an obvious indicator, it is important to understand that popularity has been driven by brand recognition as opposed to value or ease of use.
A CRM system that enables users to create their own workflows or processes is one that can be moulded to support the operations of the business both now and in the future, as the needs of customers, staff or other stakeholders change and develop.
In addition, it's important to ensure the platform will integrate with other relevant tech tools, such as your email provider or other email marketing platforms to save time in working across multiple different technologies.
Ultimately, both longevity and flexibility are key when choosing the right CRM. One you can mould and integrate with relevant tools now, is one you can continue to mould in the future.
Think about usability
Although you will be responsible for the selection of the CRM, remember that it won't just be you who uses it as your business grows and develops.
The usability of a CRM system is therefore key to its long-term success. When finalising the selection process, make sure you opt for a demo or product trial and place close attention to how you think and feel when using it. If the system is slow, doesn't fit with how you work or is frustrating to use, you won't like it long-term and neither will your team.
A CRM system will only be successful in driving new processes or supporting sales if your employees actually feel they benefit from using it and commit to doing so on a daily basis. Where one platform may have greater brand recognition, it doesn't mean their usability is the best or that it will work for you and your business.
Take time to review the technology and evaluate whether you feel it will form a fundamental part of your business as you move from startup to growth stage. Making the wrong choice now will only prove more costly long-term.
Startups vs COVID-19
According to the latest statistics, 90% of startup businesses fail. Unfortunately, this statistic is likely to increase as start-up businesses work through the impact of the current COVID-19 pandemic; where it is likely that markets will become increasingly competitive and start-ups will have to prove themselves as agile in order to succeed.
With smaller number of businesses to sell to and less budget for recruiting staff, a CRM will prove crucial in streamlining sales processes and enabling start-ups to drive vital revenue.