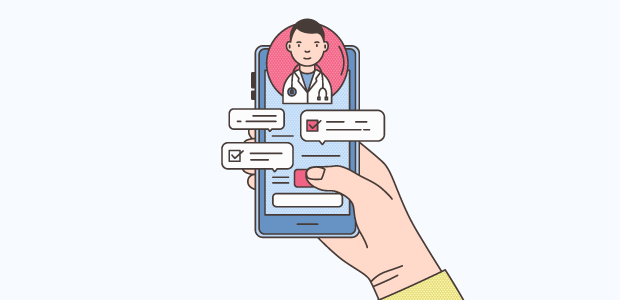 'Changing Health' startup delivers Type 2 diabetes management app
Professor Mike Trenell is Co-founder and CEO of Changing Health, a company than began as a spin-out company from Newcastle University in 2016 to empower people to live longer, healthier lives at scale, delivering personalised behaviour change programmes for Type 2 diabetes management, prevention and weight loss.
Trenell secured £1m in seed funding to develop a personalised, digital programme for Type 2 diabetes management. The programme combines evidence-based education on lifestyle, provided via smartphone or web app, with one-to-one lifestyle coaching, delivered by phone, from an expert in health psychology.
Inspiration
People with Type 2 diabetes have traditionally been required to attend a full day, classroom-based group education session to access support, or visit a clinician in person rather than simply picking up the phone. This approach breaks all the rules of what is considered to be good customer (or in this case patient) experience. 
Participants must travel (sometimes long distances) to attend sessions during the working week and at their own expense. As a result, attendance rates are invariably low. "I knew there must be a better way to empower and support people to control and where possible reverse their Type 2 diabetes and do so at scale," Trenell continued.
As Changing Health's growth gathered pace through 2018 Trenell secured an additional £3m in investment from an international consortium led by Shift Invest from the Netherlands. Together with renewed investment from existing backers, Tate & Lyle Ventures and the North East Innovation Fund, and supported by the European Regional Development Fund (managed by Northstar Ventures), this investment allowed Changing Health to develop new programmes and create an AI engine to make its programmes even more effective and efficient.
The programmes are designed for three user groups: people living with Type 2 diabetes, people at high risk of developing Type 2 diabetes, and people with weight management issues.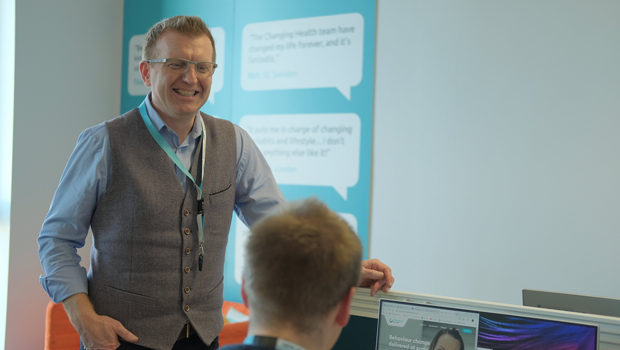 Feedback
Changing Health's programme for Type 2 diabetes prevention proved so successful that it was adopted as part of the national NHS Diabetes Prevention Programme in May 2019, one of the first such digital options to be rolled out in the health service.
Later that month, NHS England announced that Changing Health would be the sole platform provider for its digital programme for people already diagnosed with Type 2 diabetes, the first of its kind to be rolled-out nationally, ultimately making the platform accessible for another 600,000 people. In October 2019, Changing Health won the coveted Quality in Care Award for Diabetes Prevention and Early Diagnosis, which is seen as a fast-track route to recognition and adoption throughout the NHS.
Competition
Trenell continued: "While there are a number of other providers of programmes for Type 2 diabetes management, Changing Health's highly personalised approach is unique. Unlike our competitors - which typically offer only guidance on diet and nutrition and rely on a 'quick fix' approach, that may not be sustainable over the long term – the Changing Health programme is underpinned by a more flexible and sustainable model. This acknowledges that behaviours, which are years or decades old, are not going to change overnight. Relapse management is also part of Changing Health's approach, ensuring participants are able to cope with the more challenging moments in their journey."
One of the biggest priorities for Changing Health is user-centricity. Innovation in this space is moving so quickly that in the company's excitement to get the next digital health panacea to market, there is a risk of forgetting that the individual's own wants, needs, and limitations must always come first.
Trenell added: "We're making sure that happens by running regular UX audits to keep tabs on exactly how people are using our platform, when and for how long, identifying their pain points to make their user journey as positive as can be. There should never be an end to that process, so we've set up a dedicated team focussed on continually improving that UX in response to ever-changing user preferences."
Partnerships
Changing Health has sought major partnerships with public and private health organisations both in the UK and internationally. They so far include:
30 of the UK's 211 NHS Clinical Commissioning Groups (CCGs)

Menzis, a Dutch health insurer

Dacadoo, a Swiss provider of digital health engagement platforms with 60 health insurers across five continents

Carnall Farrar, a leading UK healthcare management consultancy

Ingeus, an Australian provider of employment and health programmes
In Q4 2019, Changing Health will accelerate its growth with the launch of a new digital platform and with it a new offering for people who are not at risk of Type 2 diabetes but wish to make a lifestyle change and lose weight. This will be provided through existing UK and international partnerships and via local council services.
It will be based on PoWER, a weight loss programme that meets the highest NICE standards for digital health technologies and is based on outcomes evidence from one of the world's largest randomised controlled trials. And Changing Health has secured the exclusive license for this programme.
Pull quotes
"Unlike our competitors - which typically offer only guidance on diet and nutrition and rely on a 'quick fix' approach, that may not be sustainable over the long term – the Changing Health programme is underpinned by a more flexible and sustainable model."
"My background in business left me frustrated by what I felt was a lack of user-centricity when it comes to the treatment of chronic health conditions."