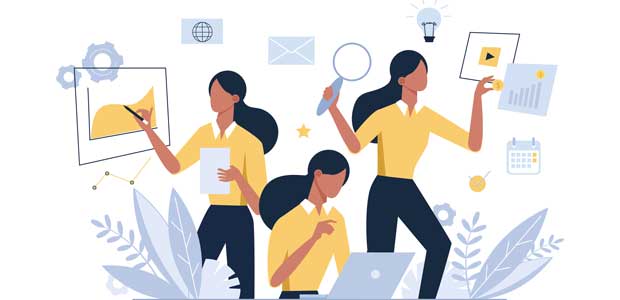 Challenging entrepreneurial stereotypes
Today's business problems need the untapped potential of women-led enterprises which represent as much as £250bn of additional value for the UK economy.
According to a 2021 UK Startup Appetite Report, 42% of women surveyed have always wanted to start their own business. However, their ambitions have been held back by a range of barriers – some of which are financial or attitudinal such as lack of confidence and not having any experience on how to start a business from scratch.
One of the biggest challenges for many, especially those with children, also stem from the concern that they would struggle to balance family life with the pressures of a new business.
Hazel Reynolds – mother-of-two and founder of the Brighton-based card game company, Gamely, recalls her own entrepreneur journey, speaks about preconceptions of entrepreneurship, and encourages more women to pursue their dreams. 
Being an entrepreneur gave me back my confidence
It all started when I came up with the idea for a game that I called Randomise to lure my little sister away from her iPad and reconnect with the family during the festive season. The game was extremely well received by both her and other members of my family. However, it wasn't until a year later in 2015 when I was experiencing serious job dissatisfaction and felt my self-esteem hit rock bottom that I knew I needed a real change – with the support of loved ones and friends, I decided to set up my own business and turn Randomise into a real product.
I initially put the idea on Kickstarter in 2015 and people loved it so much I raised enough money to get my first ever batch on sale in time for Christmas. It really boosted my confidence knowing that people wanted to buy my game, so in the new year, I decided to join Amazon Launchpad to access the sales and promotional platforms that helped more people discover us!
Six years on, it's been an amazing journey since and I'm proud to say that Gamely has grown into a thriving business which has eight unique games in the product line, employs five people, exports globally and has turned over more than £1m last year!
What I thought then versus what I know now
I feel it's important to share our perspectives and experiences in order to shatter the gender stereotypes that still live on around entrepreneurship to encourage more women to pursue turning their great ideas into reality. Truth be told, I'd never considered starting my own business as I always thought that being an entrepreneur meant grafting away with 80-hour weeks, sacrificing quality time with my friends and family and being ruthless in the pursuit of growth. But in fact, the reality has been very different!
Instead, I joined a brilliant community of people doing things differently – entrepreneurs growing value-driven businesses that put people before profit, caring about the wellbeing of their team, and genuinely having a positive impact on the world around us.
As the company continues to grow, I have also been growing with it. I feel more empowered than ever to make a difference through the company that my team and I have been building. We live by our motto 'Have fun. Do good' – not only do we create fun games, we also give 10% of our profits to charity, offset our carbon, give away thousands of games each year to good causes and plant 10 trees for every one we use. We're also ramping up our Games for Good programme - getting free games to charities who can benefit from them the most - including those working with young people and those working around loneliness and mental health. Last year we gave away 2,500 games to good causes and we want to double that this year.
Balancing family and work my way
I found out that I was pregnant the day after I set up Gamely which meant I had only eight months to do as much as I could before my baby arrived! It was challenging but it forced me to set up and run the business in a really lean way, using automation where I could and having to be laser focused on what opportunities I said yes and no to.
I signed up to the 'Fulfilment by Amazon' (FBA) service early on and passing on all the fulfilment and shipping for them to deal with really made it possible for us to operate in a way that wouldn't have been possible if everything relied on me. Our first game, Randomise, became one of Amazon's top 10 bestselling games in the UK within the first year and my husband, Chris, soon left his job to join me on this adventure.
I now feel really lucky to have found a balance that works for me and my family, that allows me to spend lots of time with the kids while really contributing to the business in a focused way that makes the most of my time and skills. Of course, there are practical challenges from time to time, as there are in any business. But as these have come up over time, I've come to realise that between me and my wonderful team we can always find a way to deal with them.
Running my own business has given me the flexibility and freedom to spend more time with my husband and my children, which was also my inspiration behind Gamely. Nowadays, there are plenty of resources and marketplaces such as Amazon that small businesses can benefit from in order to build and grow their ideas. There are so many different ways to run a business and I think that if more people knew about the choices they have when starting something new and felt free to decide on their own measures of success, then we'd see a greater diversity of people starting businesses.