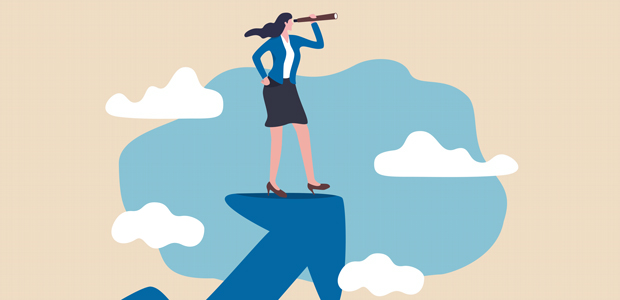 The Challenges For Responsible Leaders In Startups
The challenges for founders of today's tech startups are manifold: the product must be developed and constantly optimised; investors must be convinced your idea is viable; employees must be recruited and managed – and so on and so forth. 
In addition, the external pressure of various interest groups often weighs heavily on founders' shoulders. For example, delivering maximum performance for investors. However, many entrepreneurs have not only founded a company for monetary reasons, but also because they want to make the world a little better with their product or service - and pursue a responsible leadership approach. As an integrative concept, the responsible leadership approach offers orientation on how leaders can live up to this far-reaching and multi-faceted responsibility.
With these challenges in mind, here are a few steps for better startup leadership. 
Zebras instead of unicorns
Startups should not only want to become unicorns, but should instead aim to be zebras, i.e. combine profit and purpose. This makes perfect sense because startups in particular have the necessary agility, creativity and innovative power to change the world for the better.
Many companies are also aware that an impact-driven business model also requires a responsible leadership culture – a dog-eat-dog mentality is difficult to reconcile with a sustainable corporate strategy. But what are the particular hurdles when executives in startups want to live a responsible leadership approach consistently? The basic understanding is important: true entrepreneurial spirit has an effect far beyond the economy.
No blind spot: demands on sustainable production
One challenge is that startup managers have to include additional parameters in their decisions. For example, in the production of their products. Often enough, one still hears shocking stories of unethical products in low-wage countries, with risky and ecologically-questionable production conditions, which seem to go partially undetected by the purchasing companies. Responsible leaders, however, voluntarily take charge – also in the choice of production conditions and locations. Efforts to ensure fair working conditions and ecologically sound production are usually reflected in higher production costs. Since founders still have to keep an eye on the profitability of their company, they are particularly challenged to calculate profit margins accurately and to develop a well thought-out business model that can be successful in the long term.
Standing by their values – and finding the right investors
In the pursuit of profit, a good standing before investors - as well as finding the right investors – is required in order to not be pushed into premature decisions relating to rapid growth. However, especially in the long term, a sustainable orientation does not have to be a stumbling block. After all, more and more clients, applicants and investors are placing increasing value on companies that not only prioritise their own pursuit of profit, but also strive to have a positive impact on the economy, environment and society. 
What can be a hurdle in the short term, in daily work, can secure the success of the company in the long term. Internally, founders with a demand for a responsible leadership culture also face special challenges. In startups, there is a high workload, especially at the beginning, when the team is small and the tasks are diverse. 
Higher expectations on internal leadership
Even in turbulent times, responsible leaders should make decisions with foresight and not just be driven by the current day-to-day business; moreover, they should still be able to inspire and motivate their team, especially in times of high workload.
Last but not least, empathy and the ability to listen attentively are among the most important skills for responsible leaders. This not only places high demands on their own social skills, organisational ability and leadership skills, but also on the founders' ability to control their feelings. Founders should therefore also know themselves and their own limits well – and allow themselves small time-outs even in stressful phases. In this way, they give themselves the opportunity to maintain their vision, to sharpen their focus for the really relevant things – and to keep an open ear for the wishes and needs of their employees. True to the motto: don't be afraid to reboot. This also includes constantly questioning one's own company, business model and actions and, if necessary, realigning them.
Conclusion
Impact-oriented action can create short-term challenges – which, however, become success factors in the long run. The previous explanations have shown that founders' own claims to be responsible leaders are at times associated with higher demands. Whether production locations or methods have to be examined more closely, suitable, not purely profit-oriented investors have to be found or a motivating, reflective leadership style has to be lived on a daily basis. However, it also becomes clear that these are all factors that favour the long-term success of the company. Not only can applicants and long-term investors be convinced of one's own company, but stable customer relationships can also be built up by people who really appreciate one's own product and the attitude behind it.