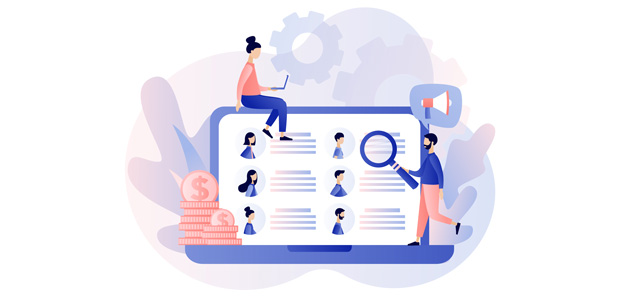 The challenge of scaling talent
Recruitment remains a significant challenge for scaling a business. Like any other business skill, recruitment takes understanding and experience to get right, but the hiring process can be lengthy - anything from about 19 hours for design/creative roles to 30 for IT posts. Get it wrong and it all adds up to a colossal waste of time.
So, where are businesses going wrong? And what can they do to improve the recruitment process?
Scaling a business can be incredibly exciting but for startups and SMEs, keeping costs down is a crucial factor. While this is important, cutting corners in the recruitment process works out more expensive in the long run. A successful recruitment strategy will scale your business and find the right people to make it work.
Analyse first
First, you need to analyse your business's unique challenges and goals. This applies to the present and the future and gives you a blueprint for growth that considers the current size of the company and what you need to take your business to the next level.
Then, it's time to figure out who you need, when you need them and for how long. Those looking to scale fast, for example, might consider short-term employees to help the business achieve its goals within a specified time, but a slower, steadier growth of a company might be better achieved with long-term hires.
For those seeking long-term strategic staff members, the focus must be on making 'impact hires' - people who not only have the necessary skills and experience, but who share the ethos of the company and that willingness to see it grow.
Showcase your company culture
To attract the right people, you need to showcase your company culture. Inclusivity, diversity, flexibility and transparency are all important when creating a culture that has appeal for high value candidates. Nowadays, candidates want more than just a job - they seek a nurturing environment. It's a wise idea to add a section to your website that sets out what it is like to work for your company and how existing employees feel about it.
The right talent can help you see your company from a different perspective, and this will add value to any scaling attempts and the long-term future of the business.
Professional help can do the heavy lifting when it comes to recruitment. Agencies are staffed by those who have years of experience in hiring, and while the initial outlay involves additional expenses, in the long run it can save hours of time and money, leaving you and your staff to focus on growth.
Scaling is one of the most important parts of any business, and you need the right team to make it work. Your scale up should be viewed as a living, breathing creation that is powered by the people who work in your business and this reason makes recruitment the number one priority for scaleups.