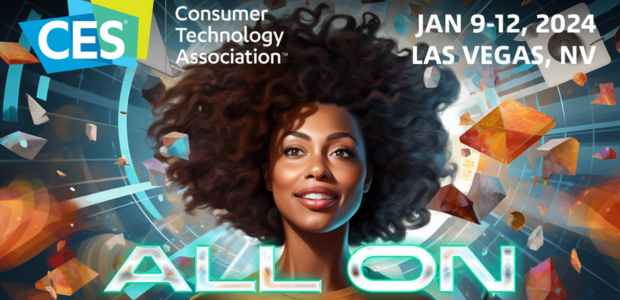 CES 2024: Largest Audited Global Tech Event - Poised for Growth
The Consumer Technology Association (CTA) announced that CES 2024 is thriving and on track to surpass the CES 2023 footprint and number of attendees, exhibitors and global media. CES 2024 will be the largest in-person, independently audited tech event in the world. Scheduled January 9-12 in Las Vegas, registration for CES 2024 is now open.
Anticipated Numbers for CES 2024 
130K+ attendees 
1000+ startups within Eureka Park 
3500+ exhibitors and a sold-out West Hall 
"CES 2024 is growing! The show is on track to surpass the CES 2023 exhibit space, with global companies debuting innovation that will solve our most pressing global challenges," said Gary Shapiro, president and CEO, CTA. "From healthcare to transportation, smart home solutions, AI advancements and beyond, CES 2024 will shine a light on tech innovation that will change our world for the better." 
The top technology categories expected at CES 2024 include AI, sustainability, startups, digital health and transportation and mobility – including LVCC West Hall featuring more than 300 companies. The West Plaza will be filled with self-driving demonstrations and EVTOL exhibits. Global brands exhibiting at CES 2024 include Amazon, BMW, Bosch, Caterpillar, Google, Honda, Hyundai, Intel, John Deere, LG Electronics, L'Oreal, Mercedes-Benz, Panasonic, Qualcomm, Samsung, Sony, Stellantis and Vizio.  
CES, the most powerful tech event in the world, is independently audited and follows the strict auditing standards set by the UFI Global Association of the Exhibition Industry.  
Registration for CES 2024 is now open. For more information or to register, visit CES.tech.