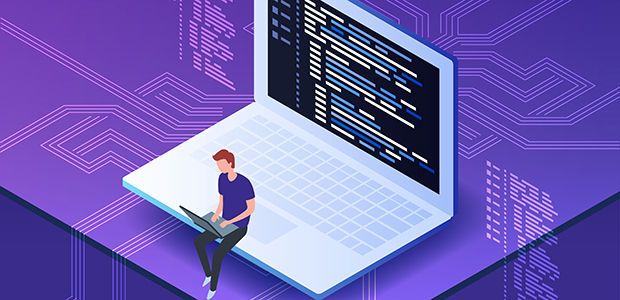 CELUS: simplifying the electronics design process
CELUS is a startup aiming to simplify and accelerate the electronics design process for the global engineering community by enabling smart electronics engineering. Utilising its deep tech software, CELUS aims to innovate the electronic design process into the modern era. To learn more, we spoke to Co-founder and CEO of CELUS, Tobias Pohl.
A solution to a problem
For Pohl, the idea for CELUS spawned "a bit out of personal frustration," if he is completely honest. Through his prior experiences in mechanical engineering and automotive engineering on both the software and hardware sides, Pohl soon realised that there was a clear need for improvements regarding electrical component design, with "basically all modern products still so basic in engineering design principles." It was here that he and his fellow Co-Founders, Alexander Pohl and André Alcalde, asked themselves, why? – why is "such a high-end innovative industry so basic in its development processes?"
It was here that the search for a solution to their problem began, and where CELUS originated. The product that the team at CELUS created was a service that engineers can use to massively cut down the time it takes to design complex circuit boards with multi-sourced components for specific tasks, by automating the entire process. In order to achieve this, CELUS "uses algorithms trained on machine learning, supervised learning, reinforcement learning extensively, alongside huge data models on the input side, to 'mimic' the behaviours of electronics engineers and create an output automatically," explains Pohl. This dual system of deterministic algorithms and machine learning and constantly utilised throughout different parts of the design process to create a product that effectively meets customer needs. The process, Pohl continues, completes its tasks "in a similar way to that of human engineers, only that our service can do thousands of operations at a time." This can save hundreds of hours in design time, and free up engineers to perform more critical tasks.
The CELUS team
"Right now, we have 72 people on the team, originally only starting out with just the three of us," says Pohl. "More or less, year on year, we continued to double our team to where we are now," he continues, jokingly calling it a 'Moore's law type growth.' German in origin, CELUS has expanded its Munch office to accommodate growth, as well as opening an entirely new office and team in Porto, Portugal – aiming to expand across more European locations in the future.
Hurdles and highlights
For Pohl, there have been two "big ones" when it comes to challenges facing CELUS on its journey so far.
The first, in essence, was rather unique to CELUS, which was "figuring out the right times to say no," says Pohl. Due to the nature of the industry and the service CELUS provides, the "list of potential business opportunities or product expansions is almost endless.
"Even if it means killing off business opportunities, it's about focus and selecting the very best," he explains. Given the scope of the industry CELUS finds itself in, and the fact that there is very limited competition in what they do, it is crucial to make sure that CELUS is offering the very best and does not oversaturate its product base. This is always going to be a challenge, especially for a startup where it almost seems counter-intuitive, however, Pohl is happy with how they have managed to navigate the space thus far.
Secondly, Pohl notes a problem that plagues the industry on a much wider level, "creating change in a fairly conservative industry. This change process is not very easy." CELUS has found it hard to get organisations to change to an entirely new process of design, especially given that the processes haven't seen change in decades. For Pohl, "automation is the next step" in breaking through the bottleneck that is holding electronic design engineers back and this is what CELUS is showing as it gains traction.
On the flip side, Pohl has seen enjoyed the fruits of his labours, noting highlights from both a company and personal perspective.
At the very start of their journey, Pohl and his fellow Co-Founders "were told by pretty much everyone around them that it [the CELUS product] will never work," he confesses. So, one of the biggest highlights for him was the very first compiler system they made which actually worked successfully. Whilst it may seem "super basic in comparison to today," Pohl notes that it fundamentally demonstrated a proof of concept that sparked CELUS' journey to where it is presently.
More recently, Pohl says how CELUS' partnership with electronics distributor Avnet was a great moment in the company's history, with a 'miniature' version of their tool live on the Avnet website. Going from the very first proof of concept back in September 2018, to a partnership with a large distributor like Avnet in early 2022 has been a tremendous achievement for CELUS.
On a more personal note, Pohl has found his biggest highlight lies within his team, getting to work alongside so many different people and great minds. "We have in our team a bit above 70 people that come from over 30 nationalities, and I am regularly in moments where I'm sat thinking: 'Man, I never would have come up with that idea.' And it's that part that I absolutely love," he says. "It's amazing to work with so many talented, smart people that can carry your crazy idea into something special!"
What's next for CELUS
On top of building upon what they already have, Pohl was eager to explore his future vision for CELUS, one which can "give an almost magic-like feeling to engineers." CELUS is constantly asking itself "how can we get ourselves in front of as many engineers as possible?" and "how can we cover as many different projects as possible?" It is this goal which drives the company moving forward. In the longer term, Pohl's vision for CELUS is to transform the electronics design industry, making it a far more streamlined and effective part of the wider industry as a whole. "How can we really get to the point in which engineers can thrive?" asks Pohl.