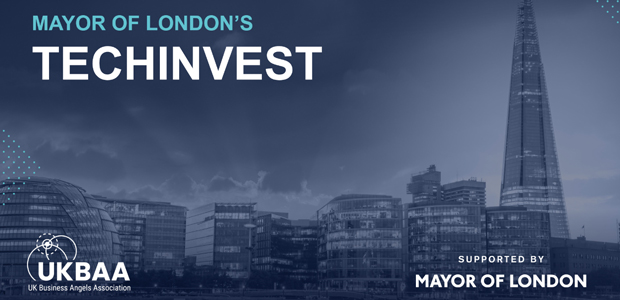 Celebrating the pioneering healthtech startups
The next Mayor of London's TechInvest, taking place 27th April, will celebrate 10 of London's pioneering HealthTech startups. This upcoming TechInvest instalment will seek to identify industry leaders that are converging technologies with medicine and healthcare to improve the efficiency and delivery of prediction, prevention, diagnosis, treatment and care.
Technology is increasingly imbedded within healthcare, this is only set to ramp up in 2021 with predictions that there will be a further sharing of data between HealthTech businesses, pharmaceuticals, and the NHS, as a means of improving patient outcomes and enabling more personalised drug discoveries. We are seeking startups and scale-ups that are offering highly innovative and disruptive digital health solutions that are actively seeking investment.
Judges are looking to pinpoint ground-breaking solutions that are improving the efficiency and delivery of healthcare. Innovative HealthTech founders must provide evidence that they are:
Currently raising investment in the range of £250k-£3m

Meeting a clear market need and have the potential to scale

Are a HealthTech pioneer using technology to drive innovation

Based in London or have a strong connection to the Capital
Find out more about the event here.