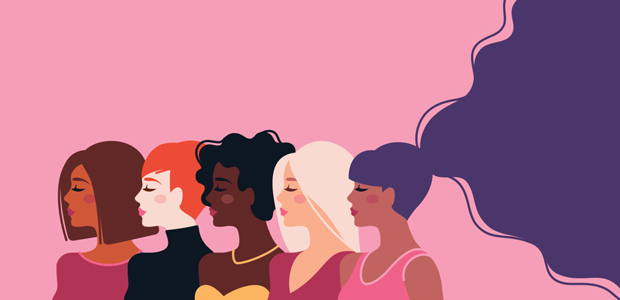 Celebrating International Women's Day with JFD
The Digital Women's Day, JFD in French, was started up by Delphine Remy-Boutang back in 2013, (back then just an annual meeting), but has since evolved into so much more. It is now a platform for the promotion of digital entrepreneurship for women, and JFD has brought together and celebrated a large number of women who all share the same goal - to revolutionise the world digitally both in Europe and Africa.
Delphine has been in the tech sector for most of her life, as she left Paris for London at the age of 25 to work for IBM. She explained: "My job was to help IBM who were moving from an e-business to a social business, so it was very much about the early stages of how B2B companies could make the most of social media."
When Delphine left London, and IBM, to become an entrepreneur herself, she went back home to France where she was invited to a plethora or events and round tables to talk about technology. She shared: "Being an ex-IBMer gets you a long way, but whilst I was doing these events, I felt that there was something wrong. I felt all alone amongst these wonderful tech guys. There is a lot of amazing women in the tech space too, maybe not enough, but they are still there.
"However, they were never being celebrated and talked about. They need to have their time in the spotlight and we need to see more of them - at events, in the news and just being spoken about more in general."
Therefore, Delphine decided to create JFD, what they call the Digital Woman's Day, which is typically scheduled around International Women's Day. Delphine said: "We like to show people that women can do great things in technology, like Margaret Hamilton, the computer scientist for NASA, an older woman that has been a pioneer in technology."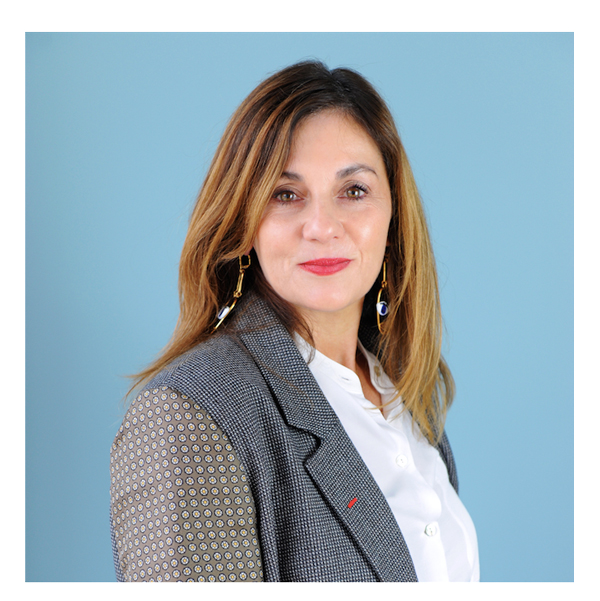 Delphine referred to the film Hidden Figures, and explained the movie was not purely about Margaret Hamilton: "They were other strong black women, who were put in this little room and they were coding by hand - this was way before computers arrived. So we decided to remind everyone that technology is about women too, and that originally these jobs were given to women as they were considered not important enough for men.
"Then in the 1970s when the digital world really started to  take-off and become powerful and exciting, men started going into this field and started taking the jobs, Women then only made up about 30% off the workforce in technology – and was unlikely to increase. So this event was created to promote and put forward older women that worked in technology."
Since 2013, the Digital Woman's Day has been promoting relationships between large groups and startups to create more opportunities for development and job creation in the digital world. Delphine explained: "We bring together the world's major economic players around common goals for a better world thanks to new technologies."
It focuses primarily on women entrepreneurs and intrapreneurs, and young girls who innovate for a better world in Europe and Africa, and is based on three main pillars:
Educate – To help women in training and education, especially young girls coming into tech.
Financing – There is a huge gap in the tech startup world for financing companies, as 98% of funds available go to men. JFD wants to encourage more female entrepreneurs to get more funding, and make this area more diverse.
Role Models – This is tackled through the Les Margaret award, which pays homage to Margaret Hamilton. The foundation is the continuation of the Margaret Award which each year rewards digital women entrepreneurs and intrapreneurs of all ages, from Europe and Africa, who are changing the world thanks to digital technology. The aim here is to celebrate women of all ages.
In fact, new this year is the Margaret Junior Award, which is a continuation of the Margaret Prize. The Margaret Junior rewards young European and African girls, aged 7 to 18, who innovate and already have an entrepreneurial spirit.
The organisation has been a huge success for Delphine, and it was back in 2016, when the JFD Club officially launched, which saw her create an exclusive network of 400 digital women, entrepreneurs and intrapreneurs, architects of the world of tomorrow. Delphine explained: "This was intended to represent the plurality of the digital world, from startups to large groups. Resolutely turned towards the future, it suggests thinking and taking action to help build a better, more creative and equal world, by promoting the initiatives of digital women."
With all this amazing work Delphine has undertaken, she expressed concern that we are still some way off achieving equality. "The bottom line is that there isn't enough women in tech. In France ten percent of founders and co-founders in startups are female. If we look at more worldwide stats, then 30% of tech founders are women. The numbers are just not progressing.
"Studies have shown a large number of women working in tech in the US leave their jobs after ten years, as they are not getting the promotions and recognition to move up the ladder and progress."
Of course, this is a challenge that we are all working on, but Delphine was asked, how do you retain and encourage? She answered: "We need more role models, the numbers are so just so low - this is not where we should be, and that is why we outlined these three specific pillars in JFD."
Speaking to Delphine I was especially intrigued about the particular focus on both Europe and Africa, she explained to me: "We want to bridge the gaps between female entrepreneurs between these two continents -we need those connections."
But why Africa I asked, well Delphine explained: "This has a lot to do with creativity – which is something we don't talk about a lot. Africa is a content with the largest number of female entrepreneurs in the world. Thirty percent of entrepreneurs there are women. They work so hard and they use technology to save lives - it is truly incredible. We have had a focus on Africa for the last few years, and it's so amazing to see some of the work going on there. When things advance for them, the change is very rapid."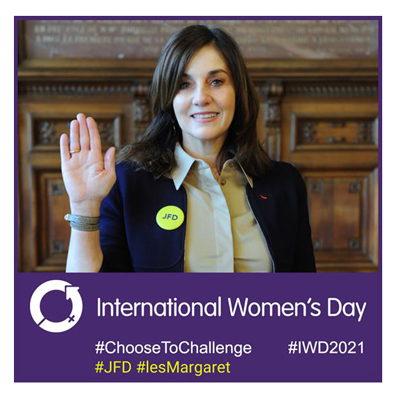 Finally, I asked Delphine whether she believed she had been treated any differently throughout her tech career. She answered by saying: "IBM was an amazing company to work at, and they gave me all the opportunities I ever asked for. But you cannot just expect things to happen for you, you do have to ask questions and make things happen for yourself.
"Being a woman, yes, some things are a challenge, and hurdles did occur, but the important thing is you don't let it deter you or send you backwards."
She further highlighted that as a rule people don't expect to see a woman in power, adding: "A number of times, people misjudged who was the boss, and thought I was just a secretary, but things are now changing and it is about time."
Delphine said she never let it change her dream and her drive. "The best way to fight inequality is to never let it affect your success. Creating JFD and everything it stands for, the message was to say 'we do business.' Fighting and showing resolve is the best way forward."
As this piece is to celebrate International Women's Day, in which 2021 holds the theme #ChooseToChallenge, I did ask Delphine what she would choose to challenge, to which she said: "Digital equality, we need to shape the future with new leaders."
What would you #ChooseToChallenge?