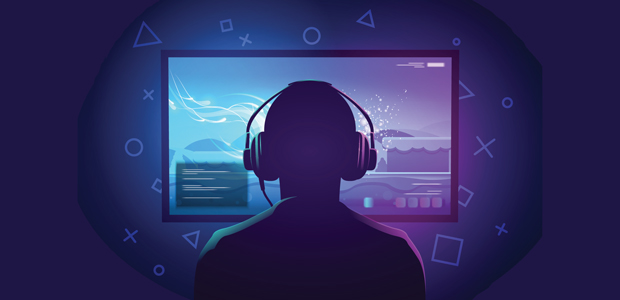 Catching up with CREY the new gaming platform
CREY is a new gaming platform designed specifically for Gen Z and with social at its core. With the gaming industry going from strength to strength, we decided to catch up with Fabien Rossini, CEO at CREY about how they have broken on to the scene. 
Can you tell me about your background?
Of course, my background lies in business and finance and I have worked most of my career in the gaming industry all over the world, starting in France before moving to Xbox Europe and Square Enix in London and then later to Montreal.
Tell me about CREY and what you do?
CREY is a new gaming platform designed specifically for Gen Z and with social at its core – which you can find here. We are a group of gaming industry veterans as well as a few tech nerds, who have united to change gaming by developing the world's first true social gaming network.
The CREY platform unites game creators and players. It lets creators of all shapes and sizes to build the games they've always wanted to build without having to learn how to code – and then share them with other CREY players from all over the world, who can then play these games for free online while also socialising and hanging out with one another in our community.  We are the new age of democratisation of game development and publishing.
Where did the idea come from?
The idea came from Janos Flösser (Founder of iO Interactive and CREY). In 2008, I was working with Janos Flösser (Founder of iO Interactive and CREY) at Square Enix. At the time we realised the future of gaming would lie in user generated content. If it was a little too early then, the market has matured and is now ripe for disruption by user generated platforms such as Roblox and now CREY , which was founded at the end of 2016 to do exactly that – disrupt the future of gaming and social networking.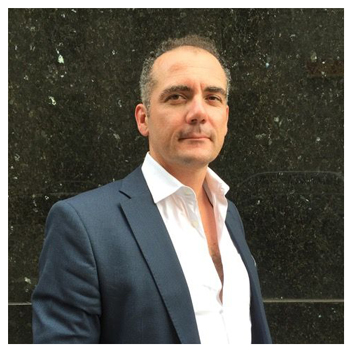 The idea behind CREY was to democratise game development, to fill the gap between Roblox and Unity (which is a very popular gaming engine), to create a platform for the creative and collaborative minds of Generation Z for them to connect, create, play and express themselves socially.
When we were looking for a name, we loved how LEGO came about (it's a portmanteau of two Danish words "leg godt", meaning "play well"), so CREY brings together the words create and play, which lie at the heart of our platform.
How big is gaming in today's society?
Gaming is huge: there are over 2 billion gamers worldwide enabling an industry worth US$160 billion in 2020 (Newzoo,  December 2020). Gaming is not only mainstream and now bigger than the global film industry, it's also at the epicentre of social interaction for Gen Z. Today, young people define themselves by the gaming community they belong to, the same way previous generations (like mine) did through music, films or the football team they support.
Tell me about some of the technology involved?
Our technology stack is really diverse, is a mix of proprietary code and third party libraries such as NVIDIA PhysX for physics simulation.
We have a proprietary visual programming language based on a custom entity-component system that allows us to create complex logic in our games. Multiplayer, the code is ours.
The game clients are written in C++ - mostly for performance reasons. We use both proprietary code and third-party libraries, for example, we use bgfx for 3D rendering, NVIDIA PhysX for physics simulation and Audiokinetic Wwise for sounds and music. These are just the big ones, there are a lot of smaller libraries, too. As for multiplayer, we are using a library only for low level UDP connection handling, and all the high-level synchronisation code is ours.
All of our in-game UI (user interface) is based on HTML5 & CSS3. On PC, we are using Chromium Embedded Framework to display it – mostly for time to market reasons. The playCREY .com website is based on React and we are constantly working on improving its performance. Our backend mostly runs on Microsoft's cloud, Azure, and most of our services are written in C# .NET Core 3.
How many on your team and how did you build and grow it?
We ended 2020 with 50 people, which is a huge leap from the early days, and we seem to have new talent joining every other week. Most of our developers are in Budapest. Creative, marketing and management teams are in Copenhagen.
Do you have any competitors, if so, how do you differentiate yourselves?
For players, CREY offers a unique choice of games, on PC and soon mobile, and the social features we are planning for this year, will also make CREY unique.
For creators, CREY is in a unique place in an emerging world of game creation. Following the release of Ready Player One, there has been loads of talk of the metaverse and companies like Roblox and Core Games share this space alongside us, enabling their communities to build games and worlds in which others can interact.  
Where we differentiate ourselves, however, is in our accessibility. We enable anybody to create the game and world that they've always dreamed of without having to learn how to code. By lowering the barrier to entry, creatives of all types, shapes, and sizes, can learn how to operate and build on our engine in a point and click format we refer to as visual scripting. They can then publish their worlds online with absolutely no previous skills required.
Crey was seeded in late 2016 by Promemtum Equity Partners, our lead investor, a VC fund based out of Copenhagen, Denmark. Crey closed a Series A in late 2018 with a number of investors among which one of the notable ones was Sybo Games, the creators of Subway Surfers with more than 2 Billion downloads.
End of 2020, Crey executed a follow-on round with existing investors and will be ready for another major financing round later this year to accelerate the growth further.
What challenges have you faced, and how have you overcome them?
There are many challenges when you are building a platform thanks to having to build the technology and the tools (the engine) at the same time as building content.
Building a multicultural team with over 18 nationalities across multiple locations was also a challenge as the usual communication and conflicts are heightened, but it's all manageable.
Building an ecosystem is complex. It requires to balance the community of builders on one side and the one of players (you need builders to build content for players, but creators want viewership to come and build on your platform).
How is your business profitable?
We are focused on building our gaming community first. Revenue will come later. Once we have reached a large number of monthly active users we will be able to generate significant revenue from subscription, IAP mainly. Our goal is to hit one million active users within the next 12 months, and we will start introducing monetisation this year, too.
What's next for you guys? What is your strategy for growth?
We have an ambitious growth plan for the coming year.  As the saying goes, content is king, and as such we're working closely with our existing content creators to take their games to the next level as well as working hard to drive new content creation.  We're also building a new initiative – CREY academy – where we plan to teach creators not only how to better use our platform but also adopt deeper approaches to game design. 
We are unleashing CREY on mobile in 2021 to complete our ecosystem and driving a richer player experience with a brand new, customisable avatar system and many more social features. All of this is important as we build on existing player engagement and retention, which will be needed to accelerate our growth. 
Beyond that, we will be expanding our reach with influencer campaigns, performance marketing, and a rich array of community events to make CREY the home for the collaborative and creative.