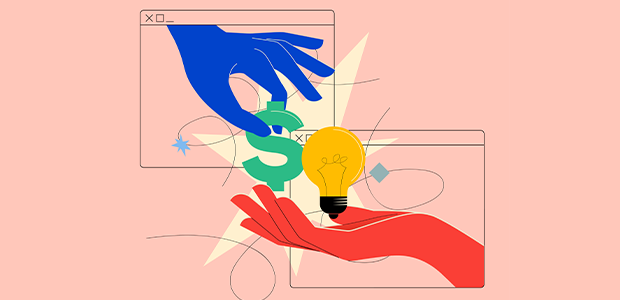 Canva's $50M Developer Innovation Fund to Accelerate App Ecosystem
Canva has announced the opening of applications for its $50 million Developers Innovation Fund to provide financial support and incentives to developers. The Innovation Fund aims to reward developers who share Canva's goal to democratise design and foster a diverse marketplace of free-to-use apps on Canva.
It was first announced during the launch of the Canva Developers Programme at the Canva Extend conference in June 2023. As Canva wraps up a year of record growth, it's inviting developers to apply for awards and sharing new insights on the growth of its App Ecosystem.
Canva's goal is to create the most pluggable visual communications platform available by bringing every design and AI capability onto a single page. Apps on Canva have allowed the company to rapidly introduce new tools and technology while empowering developers to put their apps in the hands of Canva's 160 million monthly users.
Following its launch in June, thousands of developers have joined the Canva Developers Program and have published 60 new apps using the Canva Apps SDK, which have collectively been used 15 million times. The Canva Apps Marketplace is now home to hundreds of apps, and as part of the recently launched all-in-one AI suite, Magic Studio, Canva has added 21 new AI apps including image generators like Open AI's Dall-E, Imagen by Google Cloud, avatar generators by the likes of D-ID and HeyGen, and voice generators courtesy of Murf AI, PlayHT.
In the UK, companies like DeepReel, an AI video generation company founded in London have seen an increase in sign-ups since joining the marketplace. Canva apps helped DeepReel grow its new user sign-ups by over 10x in its first month, and in the last six weeks alone Canva users have created over 100 hours of content using DeepReel's talking AI avatars.
As app growth and adoption accelerate, the Innovation Fund seeks to support and reward developers and foster a diverse, dynamic app marketplace, including by supporting underrepresented developers. Developers anywhere in the world who have an idea for how to extend the creativity of Canva users, and want to be rewarded for it, have an opportunity to participate.
"Apps are playing an increasingly significant role in Canva's all-in-one strategy, and we recognize the immense potential they hold for our mission to empower the world to design," said Anwar Haneef, Head of Ecosystem at Canva. "We're thrilled to take this next step in nurturing our developer community, and confident that this will make Canva a rewarding home for developers to bring their ideas to life, offering tremendous value to our users in the process."
Canva will begin distributing the $50 million Innovation Fund in the form of:
App Adoption Awards - One-time cash award for apps that reach adoption milestones, based on the number of monthly users. These are open to all developers who have launched a free public app and meet specific requirements.
Developer Grants - Cash grants, which could fund development, or subsidise computing costs, to help developers build free-to-use apps. To be considered for a Developer Grant, developers can apply from now until March 2024. Canva will prioritise support for app ideas that meet the following criteria:
AI innovations that give Canva users access to the latest, most powerful and safest AI technology on the market.

Free-to-use design apps that provide new capabilities or streamline workflows between Canva and other tools.
Canva's mission is to empower everyone in the world to design, and doing so requires providing content and tools that reflect the diversity of its global community. The Canva Developers Innovation Fund aims to promote a diverse app ecosystem and marketplace, by identifying and supporting developers who are BIPOC, LGBTQIA+, or from regions typically underserved by venture capital through grants, outreach and more.
In addition to financial support, Canva intends to partner with recipients to provide guidance at every stage from design, to build, go-to-market and beyond.
Top apps include AI content generation and workplace integrations
From trendy text effects and AI content generators to productivity-boosting integrations and content management tools, the Canva Apps Marketplace has introduced hundreds of new possibilities to users.
Community demand has increased for free design apps that are simple to use and introduce new original features to Canva, like text customisation tool Typecraft, Equations, which makes it easy for teachers to visualise maths equations, and Enhancer, which improves photo quality in one click. AI product usage on Canva is also up across the board, including with AI apps like D-ID Presenters and Murf AI seeing noteworthy uptake.