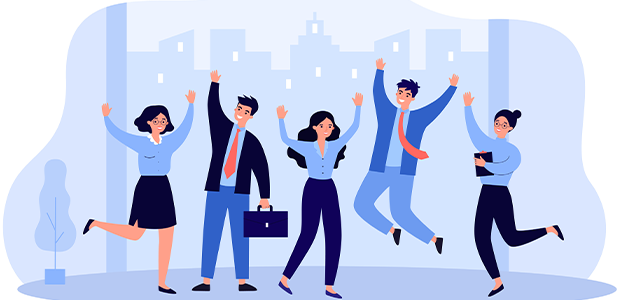 Camden-based entrepreneurs celebrate growth and success following LABS Workspace Initiative
After two productive years of offering workspace and resource assistance to local firms, LABS, a purveyor of flexible work environments, and Camden Council are marking the successful outcomes from their pioneering collaboration, aligning with the introduction of their third group for 2023/24.
Aimed at fostering development, expediting educational progress, and enhancing networking possibilities, the recipients from both organisations reflect on how the workspace initiative positively influenced their business strategies.
Well Fruited (22/23 Cohort)
Founded by Ben Kaye and Alex Williams, Well Fruited (previously known as Bare Fruit), is a food and beverage startup dedicated to creating the most nutritious juice drink on the market. The objective - to address one of the most problematic issues surrounding nutrition. Most of us do not get enough fruit and vegetables in our diets.
Since joining LABS in September 2022, Well Fruited has gone through an exciting rebrand and completely redesigned its product. Following years of R&D, their patented Superblend technology enables them to preserve far more vitamins and minerals than standard smoothie/juicing techniques can, providing more of the benefits to consumers, with less hassle. They are now preparing to relaunch the brand within the next year.
AcademiaOne (21/22 Cohort)
Victor Kovalets is the founder of AcademiaOne, an innovative education technology startup for international and oversees students that provides vital resources to support the learning of foreign students in the UK education system. The aim is to give foreign prospective students as much support as possible when navigating the complexities of UK-based education while helping them reach their full academic potential.
Following its time at LABS, AcademiaOne was accepted onto the UK Business Grant and Natwest Accelerator 2022, giving the company an additional six months' development and support. The company has now expanded its services to include Postgraduate Application guidance and Proofreading, alongside its initial tutoring and academic courses, and now has more than 20 employees based in its offices in Mayfair.
Following their welcome event in September this year, LABS spoke to two beneficiaries from the 23/24 cohort to find out more about their objectives for the six-month initiative.
Meital Miselevich, a beneficiary of the initiative, said: "Having access to LABS through the entrepreneur programme is of great importance to me because it provides a dynamic and collaborative environment that perfectly complements our creative process. The space will primarily serve as our team's haven for brainstorming, strategising, and crafting innovative animation concepts. Being a LABS member opens doors to valuable networking opportunities, constant inspiration, and growth, all of which I highly value."
Paul Pember, Founder of CX Score, added: "I launched CX score with the mission to help as many organisations as possible succeed at customer experience. We work with clients to help them better understand their customers and support them in building a strong organisational architecture to deliver - this includes things like their strategy, culture, technology, customer insight and organisational design.
"Becoming a LABS member will help develop CX score into its next life stage. We've just hit two years old, so it's invaluable having access to a space that will enable the business to continue its growth. The startup energy within LABS is infectious and something that you can't replicate virtually or at home."
Matt Watts, Managing Director at LABS, said: "Our partnership with Camden Council that provides support for local entrepreneurs has never been more necessary. The current economic climate (both globally and locally) is incredibly complex, with persistent high inflation and soaring interest rates increasing risk and barriers to entry across all industries.
"By providing fully funded workspace, we aim to alleviate many of the financial challenges during the crucial first few years of entrepreneurship, resulting in increased capacity and resources that can be focused on stabilising business processes and developing innovative products and services that will be of particular benefit for local Camden residents.
We're very pleased to see several emerging entrepreneurs affiliated with our initiative achieve growth and exciting results. We now look forward to supporting our third cohort of entrepreneurs that have shown promising solutions to London's and the UK's wider economy."
This year's initiative will run from September 2023 to March 2024. New applications for the 2024/25 cohort will be accepted from April 2024 onwards.