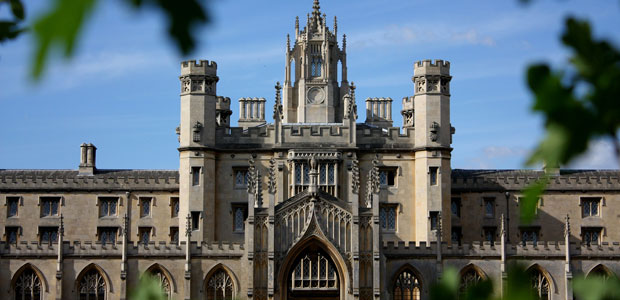 Cambridge tech salaries soar and demand for tech workers surge
Cambridge continues to be one of the UK's leading tech clusters with one of the highest counts of tech vacancies in the UK and some of the highest average salaries in the country.
According to data by job search engine, Adzuna and Tech Nation, the UK network for ambitious tech entrepreneurs, 26% of available jobs in the region are tech roles, with only Belfast matching this demand in number.
For potential employees looking to work for some of the area's world-class tech companies, the remuneration is particularly high. The median salary for digital tech roles within the UK is £39,000 but the average advertised salary for open IT positions in Cambridge is £51,225. In contrast, the average salary in the university city is £42,125.
The figures on Cambridge's tech sector are published as Tech Nation and the Digital Economy Council hosted a digital event on 3 November as part of a national series of roundtable discussions. Hosted by Saul Klein, founding partner of LocalGlobe, the lunchtime discussion brang together tech founders, leading executives, policy makers, and investors in Cambridge to discuss the challenges posed by the current crisis.
Fast-growing companies in the region need data scientists in particular, with 107 vacancies across companies including Amazon, Microsoft, Premier IT and AstraZeneca. Data scientists are also some of the most highly-paid in Cambridge, with an average salary of £58,759, an increase of 32.7% from 2019. This reflects the wider landscape across tech clusters in the UK, with data being one of the most-sought after skills by employees across the country.
These healthy figures demonstrate the strength of the tech sector in Cambridge. With 86 startups and scaleups calling the region home, VC investment reached $612.9m in 2019, up from $466.2m the year before.
The University of Cambridge alone has helped to produce more European companies and founders than any other UK university, including 4 European unicorns and 7 semi-unicorn companies. Whilst the successes of cyber security startup Darktrace, WorldPay and Cambridge Silicon Radio are well-known thanks to their billion-dollar valuations, all eyes are on the city's potential unicorns including a growing number of biotech and pharmaceutical companies, such as Artios Pharma, Inivata, Crescendo Biologics, and rare disease drug discovery platform Healx.
Digital Secretary, Caroline Dineage said: "As the UK looks to recover from the pandemic, the work of the world-class companies and talent in Cambridge will be crucial.
"The city has already produced five billion dollar 'unicorn' firms and it continues to punch well above its weight - creating new jobs and opportunities for people.
"I am delighted some of the country's leading tech talent are coming together to discuss the growing demand for jobs and skills in the area and how we can help further strengthen the UK's reputation as Europe's leading tech player."
Dr George Windsor, Head of Insights, Tech Nation said: "Cambridge is one of the most attractive cities in the UK for tech employees thanks to a mix of exceptional companies, increasing demand for talent, and high salaries. This event will be an interesting opportunity to bring together founders, policy makers and investors alike to learn what needs to be done to help Cambridge, and the rest of the UK, to succeed despite this year's obstacles."
Andrew Hunter, co-founder, Adzuna: "Data scientists looking for work in Cambridge have their pick of options, with attractive salaries and increasing job vacancies, proving that the city is an exciting and innovative place to work. From global tech giants to small startups, Cambridge's tech industry is only on the up and this data reflects that."
Mark Richer, CEO, StarLeaf said: "StarLeaf was started in Cambridge and the success of the company is intrinsically linked to the academic resources, pool of talent and entrepreneurial spirit that the city has in abundance. Yet, the growing competition for skilled workers is an issue every tech CEO faces. It's more important than ever to have these discussions to help Cambridge and its companies be prepared for the future." 
Dr Tim Guilliams, CEO, Healx, said: "Cambridge is, and always has been, a hub of innovation. Being part of the Cambridge Cluster, Europe's largest technology cluster, is a great privilege and gives us access to an incredible pool of mentors, employees and investors who want to support us in our mission of bringing novel therapies to rare disease patients across the globe."  
Konstantin Kiselev, CEO and founder of Conundrum: "When looking to establish a deep-tech company in the UK, there was only one option for Conundrum and that was Cambridge, thanks to its great location and access to high-qualified data scientists and software engineers. Though we also have an office in London, the change in circumstances as a result Covid-19 means we're excited to explore the opportunities the city has to offer as we look to grow the company."