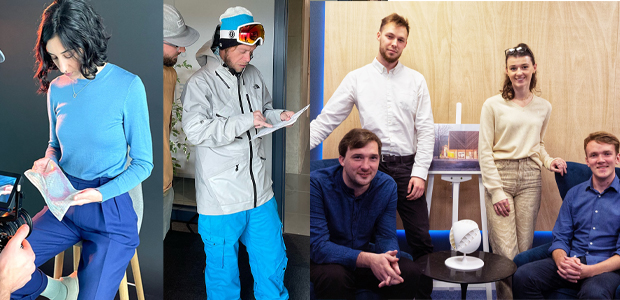 The calm before Demo Day (part one)
After the year 2020 brought us with all the disruption and uncertainty, 2021 was a fresh start for many and a time for change. That is exactly what the CRL and Mouser accelerator programme this year promised, a change and hope for the future.
From having 18 businesses join the cohort back in March we are now here with the final six and fast approaching the end, which means one thing – demo day, (which you can still sign up for virtually here). But before the six inspiring startups, present themselves for the last time on the programme and then embark on their further journeys we delve deep to see what they have learnt, taken away from the experience and had to change along the way.
Radiant Matter
As this is the first accelerator programme Elissa Brunato has been on, she told me she had been blown away at how amazing and supportive the whole team at CRL have been. "If I had embarked on this alone the time and effort it would have cost me, has been halved with this accelerator programme."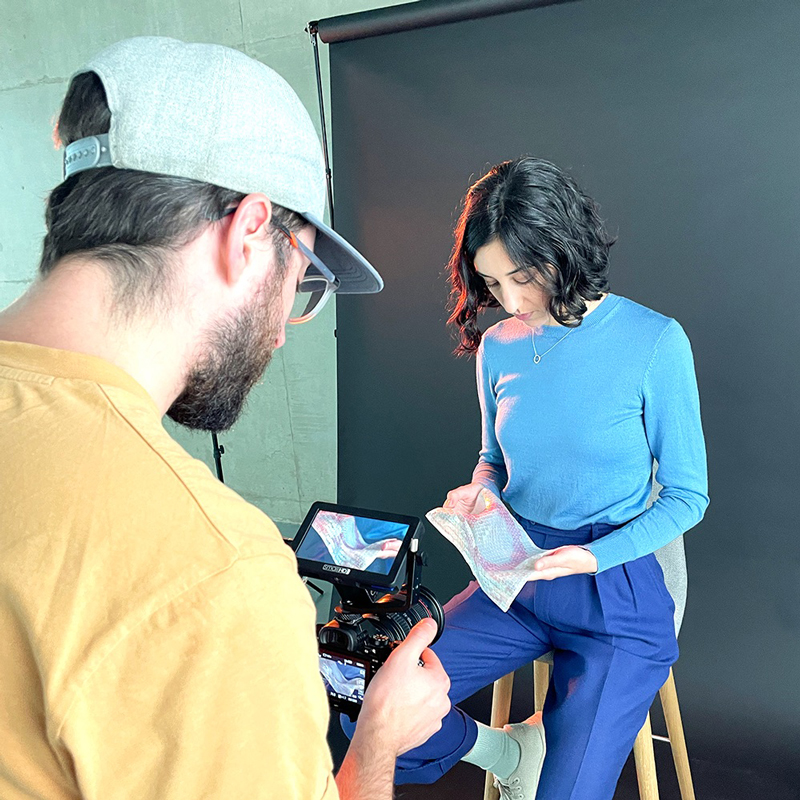 The development and changes
To have product developers on hand to help with so much Elissa said has just been incredible, and having the support as a solo founder has been imperative in streamlining the process. "I feel like I have been able to learn so much, and like a sponge I have just been trying to soak everything in and absorb it all up."
Learning how to be agile has been a key take-away for Elissa, she said it was really important to her and she learnt quickly to take on board all comments and advice given as feedback. "You need to be open to things changing."
The main areas Radiant Matter has developed throughout the programme has been the structure of the business, and the process in which to do this. Three key areas Elissa has focused on includes; engagement with customers, market research and forward strategies. In terms of the product and the material, she explained they need more of a lab setting, which she is looking to find in the near future.
Having joined the programme to gain more expertise and help with the engineering, manufacturing and design aspects for the product and business, Elissa said she has received this. "I didn't know which way we would take the process, I came in open-minded about where the business would go, and CRL really helped guide that."
The challenges
One of the biggest challenges for Radiant Matter has been the material development and upscaling, which Elissa will continue to work on in a laboratory designed to help in this more specific area. But she did meet some challenges head on whilst on this programme, which included what is the next step for the business and working on the sequins. Elissa said: "CRL really helped me work on the process of how to make the product, which we achieved and was great. We are now working on two collaborations with two designers, and making sequins with them."
Being able to see the product on an actual design for people to see, Elissa said is going to be amazing. Having embroidered some of the more developed sequins on, she can really tell a difference at how much the product has come on, how advanced it is now and how much easier it is to use them.
The benefits of the programme
"One of the biggest benefits for me was being part of this team at CRL," Elissa said, as she explained she has been able to learn so much off so many amazing people. The everyday interactions and one-to-ones have just been beyond useful, and all the complex and skilful minds she has been able to work with, has allowed Radiant Matter to flourish, and Elissa to discuss business goals whilst receiving tailored support.
The rapid prototyping ability is so unique and so beneficial she added. In London you often have limit to the amount of space and facilities you can gain access to, but here this workshop environment means you can get stuck in straight away.
Touching base with her mentor was an exceptional highlight throughout the programme, and a milestone Elissa said that equated in a lot of her success. She added: "I would love to stay in touch, my mentor was so well-suited and paired perfectly not only to my business but also to me. I could quickly bounce off her and her knowledge was unbelievable."
When asked what she will miss most about the cohort, Elissa simply replied: "The people."
Yawboard
As another solo founder, Ray Reynolds said the accelerator programme has been amazing in so many ways, for his company Yawboard; a revolutionary new product of an electric scooter and skateboard hybrid, but also for him personally.
For Ray he said, having access to the resources, the help that was given, and advice offered to develop this product has been incomparable to anything he has done before. "Even the parts I had been through before as business, as we a little more advanced than some of the others, it proved validation for me and has shown me that what I had done was in the right ways. It really has been a game changer for me and Yawboard."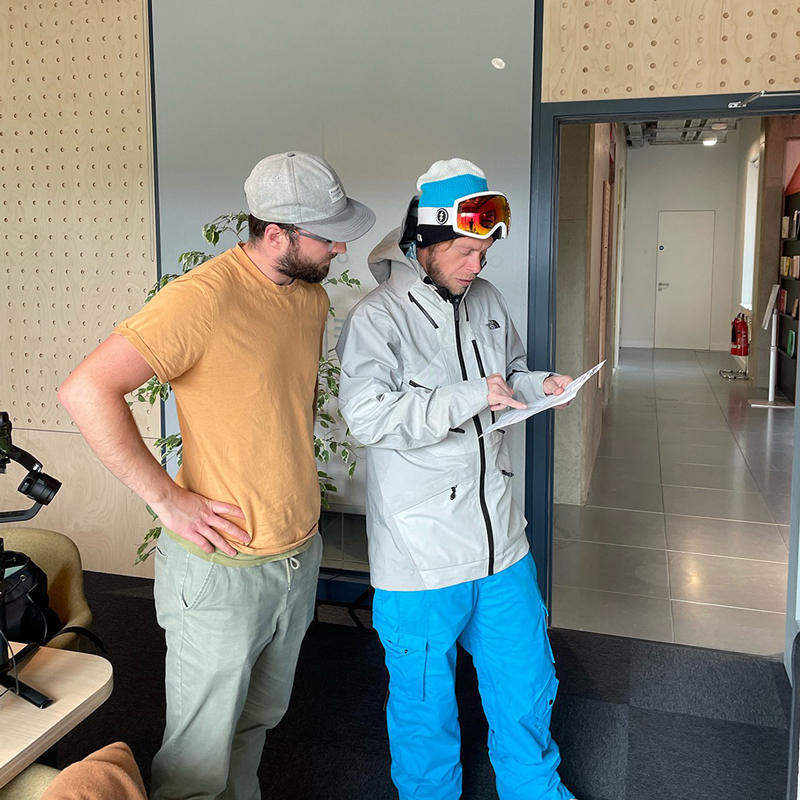 Lessons learnt and takeaways
Ray said actually being able to forecast and plan for the future has been a big learning for the business, this programme was just as much about the business and it was the product, and he said he has definitely learnt a lot about business planning, and ways to go forward. With CRL he has been able to achieve goals and get to the end-result, but hasn't necessarily changed the direction in which the business was already going.
Creating a solid pitch deck was also another key lesson and skill Ray will be taking away with him. "I really learnt how to value a company, having access to these experts and people has been indispensable, as I wouldn't have known a lot of parts without them. I am definitely taking away a lot of stuff I wouldn't know otherwise."
Development
Having been through crowdfunding, and already with an actual product Ray had a lot to work with, but whilst being on the cohort has really been able to develop the next-generation of the product, and has been through rapid prototyping, which has seen some major developments. He explained that Yawboard now has an app for users to interact with and that has been created over the course of the programme.
In terms of the product, Ray and the team developed a new bespoke folding hinge, which he said took up most of their time on the programme in order for it to be lightweight, robust, easy to use, cheap to make and good to look at, but eventually him and the team got there and it was worth it.
Whilst being here Ray has also made significant changes to the handle, and has improved the aesthetics overall. He explained: "We did a lot of function testing and development around the powertrain, and also worked on the steering of the product to improve this further."
The programme and milestones
Having the network around him, and meeting people such as investors, retailers and connections for future business, partnerships and other avenues has again been something Ray said he wouldn't have got without the programme and CRL. "The people here have been incredible, and it has been great to bounce ideas off eachother all the time. You are surrounded by people who care and are interested in your business like you are."
In terms of the business, a big moment was recently for Ray as he completed his first pitch for investment, to which he said went well. In terms of milestones for the product Ray articulated there were a few, the app development was one, as well as the creating the bespoke hinge and changes to the handle.
The last six months has been beneficial for Yawboard, and in particular Ray said being able to brainstorm and discuss ideas and elements with the design team, and getting pitch ready for investment has been predominantly incredible, and has set him and his business up for the next stages.
Overall Ray expressed that he felt lucky to be given the opportunity to be on this cohort and how incredible it was as it massively improved his company. "I would recommend the CRL accelerator to anyone, no matter what stage you are at, it is really designed to help everyone."
O-Innovations
Creator and CEO Nicolas Orellana Olguin is based in Chile, and therefore has left O-Innovations and a lot of the CRL programme in the capable hands of Dominic Chippendale COO and Matt Taylor Customer Discovery and Development, whilst he works remotely. However, since we last spoke to the team Nicolas has been over to the UK, and consequently able to see some of the development, testing and partake in some of the sessions in person.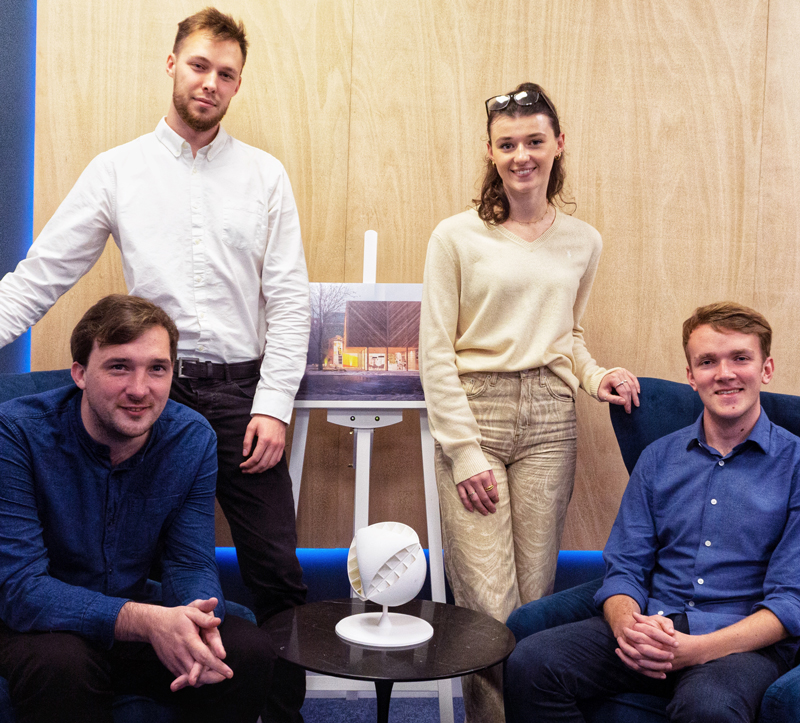 Speaking to Matt on how the programme has been and what they have been up to with O-Innovations more recently, he said: "It has been really great having Nicolas here, being able to work closely with the product development team and now the product is ready to go for more testing in the wind tunnels."
The experience of the cohort
Matt was speaking on behalf of the whole O-Innovations when he said the whole programme has been incredible and worthwhile. It had all been quite different and not something any of them had experienced before, especially being down in London and with the network, with Matt and Dominic being based in Lancaster. He said: "Being in an environment with workshops and with the development team we have been able to learn a lot as we were more of the commercial side."
On the support and commercial side, Matt said the programme was great as it led to a lot of interesting conversation where they could learn a lot. From the past few months he said he has learnt to get the most from every meeting by going in with more of a plan and strategy, still being open-minded of course but going into a conversation with a purpose and goal leads to a lot more for the business, and takes you to the execution stage. He added: "This has come from a lot of experience and CRL support and guidance."
Changes and developments
The product has gone through some changes with the turbine function, which was then tested in a wind tunnel more recently. Matt said this was a huge moment for him and the team, as until then they had only seen scaled down smaller versions. This leads on to one of the things the team has developed is that the turbine will now be available in three different sizes to accommodate different places it can be used.
For O-Innovations another key development is they have now established their markets, which has changed slightly. It is still going to be urban cities and towns, as they intended it to be, but another space they are looking into it on jet engine runways at airports, but this is something that will lead to further change with the actual product as they will have to be made to withstand a much higher force with the wind. Matt explained: "They produce so much wind, just seems to be something that could work really well. Nicolas has a contact in Chile from Santiago airport, so will just have to see what happens."
There will also be a few changes to make to the turbine with external engineers from the results they have gathered from testing so far, Matt explained. The important thing for the team is making it efficient enough to be worthwhile and make enough energy from it.
Challenges
There has been a lot of challenges with the product, how it was dispersed was a challenge, as it was not easy to compose Matt said. "There are so many parts and components you have to line them all up, set them out and place them together very intricately." The team are excited to explore different manufacturing techniques to aid this.
The next stage is pilot testing, and O-Innovations are partnering with different companies to gain resources and facilities, and another challenge moving forward will be ensuring they chose the right partners, Matt said it is super important to them to go through the correct process. But something from the cohort that will help with this was the mentorship CRL provided, which Matt said has been amazing: "They have been so great with us, even sometimes at such short notice."
Big moments
Getting the O wind built and seeing it for the first time was a milestone for sure, the team took it to Bristol to a wind tunnel and being able to see it powered up and working was amazing. Matt said it was also exciting to see the interesting journey both the product and the team went on to get it there. The team has in fact grown to a total of nine, two of which were from the Governments Kickstarter scheme.
Being on the CRL accelerator Matt said was super beneficial from the technical aspect of the product development team, as before joining the business was planning to start this sort of work with an external partner, who quoted them thousands. He said: "So not only have we saved thousands working with CRL, we have also been able to bring our whole team into work closely and benefit from the cohort."
The future
O-Innovations has been awarded an Innovate UK grant to help carry on with its journey, which Matt said will help soften the blow of leaving the CRL programme. He was also excited to share that Nicolas is planning on coming over for a whole 12 months next year, so that will be great for the company.  
To join this year's demo day and see all the startups pitch click here to get your free ticket.