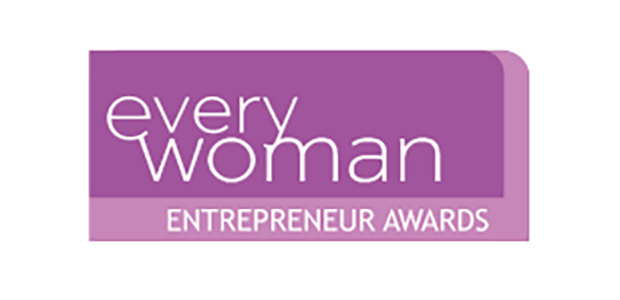 Calling female entrepreneurs! Nominate yourself for an everywoman Award
The everywoman Entrepreneur Awards, in association with NatWest and BGF, the UK's longest-running recognition programme for women in business, is now accepting nominations until the extended deadline of 10th July 2023.
In the 21st year of this programme, everywoman continues its mission to tell the ever-evolving story of Britain's most inspirational female entrepreneurs – and their influential role in the changing nature of the British economy.
The everywoman Entrepreneur Awards began its journey in 2003 as a platform to uncover and amplify the diverse array of female-led businesses, by shining a spotlight on the resilience, innovation, and success of their founders. Until then, these role models were hidden from view and were missing from the story of the rise of entrepreneurship in the UK.
In the intervening years, everywoman has been at the forefront of the drive to increase the number of female entrepreneurs, working with government, industry bodies and the corporate sector to accelerate the rate of progress and dismantle barriers that remain for women, particularly when it comes to accessing funding, growing, and scaling their businesses. The UK government has an ambitious target to increase the number of female entrepreneurs by 50% by 2030, effectively adding 600,000 female-owned businesses to the market and boosting the UK economy by a projected £250 billion. The work of everywoman in providing a platform to showcase these role models will play a crucial role in this mission.
Our 2023 finalists and winners will join a unique alumni of thousands of female business owners, whose stories represent an important archive of women's achievement in business, covering a timespan which has seen economic turbulence, a changing social landscape for women, a digital revolution, and a global pandemic. This archive tells the stories of women of all ages and backgrounds, and from all corners of the UK. From the pioneering first generation entrepreneurs who dared to deviate from family tradition, the farmers, the doctors, and the engineers who took their skills and innovated, to the accidental entrepreneurs who stumbled upon a great idea, spying a gap in the market, or through personal circumstances had nowhere else to turn but to be their own boss.
Maxine Benson MBE, Co-Founder of everywoman said: "When we launched the everywoman Entrepreneur Awards, we wanted to recognise the economic contribution of female entrepreneurs as job and wealth creators, as innovators, and as influential role models for future generations. This programme has created an incredibly unique group of like-minded women who not only advocate and champion each other, but also provide a business referral and support network to eliminate feelings of being marginalised and isolated. These annual Awards will see them gather in London again to celebrate this year's finalists and winners."
Karen Gill MBE, Co-Founder of everywoman added: "As the landscape of entrepreneurship evolves, so do the barriers to entry and growth. In our 21st year, it remains vital that we identify, celebrate, and amplify the stories of women who are navigating their journey to success. With only 9% of external investment going into female-owned businesses, we remain committed to addressing this gender gap. The everywoman Entrepreneur Awards have a critical role to play."
The new categories for 2023 broaden the range of businesses and female entrepreneurs that represent the diverse fabric of entrepreneurship that makes up the UK landscape. Through sharing the entrepreneurial stories of every woman, the programme will continue to ensure women's social and economic contributions are recognised and celebrated.
The 2023 award categories are:
• BRAND OF THE FUTURE – sponsored by The White Company: Awarded to the female founder that has recognised where there is a real gap in the market and demonstrates great potential for growth. The winner will receive a mentoring session with Chrissie Rucker OBE, founder of TWC, and also the CEO and other Directors within the business.
• MUMPRENEUR AWARD: Awarded to a woman who founded her business whilst raising a child/children aged 12 or under. Business must have been trading for a minimum of 18 months.
• SOLOPRENEUR AWARD – sponsored by Nutriment: Awarded to a woman running a business as an independent sole trader.
• SMALL ENTERPRISE AWARD: This award celebrates an inspiring woman who has founded a profitable business with less than 25 employees.
• SCALE UP AWARD: Celebrates a woman who has founded a company that is in a period of high growth. To be eligible, the company should have achieved 20% growth or more in either employment or turnover year on year for at least 3 financial years.
• INTERNATIONAL EXPANSION AWARD: Awarded to a female founder who has successfully expanded her product/service to a new geographic market.
• THE NEXT LEVEL AWARD: Awarded to a female founder who has a highly profitable business (above £1,000,000 EBITDA).
• ENTREPRENEUR FOR GOOD AWARD: Awarded to a woman who has founded a business that contributes to the greater good in some way, whether this is through a social enterprise, diversity and inclusion, a focus on sustainability or any other area of impact.
• TECH INNOVATOR AWARD – sponsored by AddIn365: This award recognises a woman who is creating innovative tech which is creating change within industry.
• SOCIAL STAR AWARD: Awarded to a woman who has significantly grown or launched her business using predominantly the power of social media.
If you would like to find out more about the awards or to nominate yourself or someone you know, please visit https://www.everywoman.com/entrepreneur-awards/.