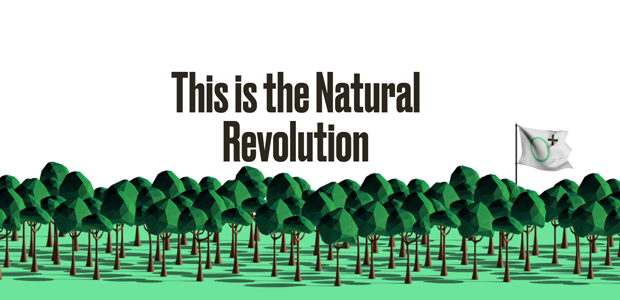 Businesses urged to join the 'natural revolution'
Officially launching this month, Earthly is a tech platform providing businesses with a new way to lead the fight against climate change. Businesses already partnered with Earthly include Garnier, Planet Organic, JoJo Maman Bébé, WhatAMelon Water and Neal's Yard Remedies.
With more and more businesses committing to carbon-neutrality and becoming climate positive, Earthly will provide guidance in short and long term steps to help businesses become climate positive by recommending natural climate solutions - assets such as mangroves and forests that remove carbon naturally. 
The end goal is for businesses to remove more carbon than they're emitting, through measuring, reducing and ultimately removing their carbon impact.
Founded by Oliver Bolton who previously launched Almond, a free app for individuals to become carbon balanced, Earthly's core focus is on businesses. 
He explained: "We believe that the old way of discussing carbon removal left organisations with an unclear impact and limited stories to share that could not be measured. They were also, ultimately, ineffective. This led to a lack of trust, engagement and reliability. 
"Earthly wants to change this providing an immersive platform that showcases your businesses impact whilst connecting to trusted carbon removal projects. 
"Each one of our nature-based solutions is supported by our own extra layer of satellite verification. This means you can trust that your investment is providing the environmental and carbon reduction benefits you require. 
"We say climate positive because we want to do more than going carbon neutral. Earthly is about helping businesses go that step further and invest in incredible nature-based solutions to remove more carbon than is produced." 
In order to help businesses achieve their goals, Earthly will offer four distinct products; Climate Positive Business, Product, Team and Custom Integration, all which can be adapted to suit your business needs and carbon goals. 
Business

: For those seeking to go above and beyond for Earth by removing the carbon impact of their entire business.

Product

: Businesses aiming to enhance and mitigate the impact of a product or service by removing its carbon footprint.

Team

: Managers keen to remove their team's annual personal carbon footprint, good for the planet and a great perk for teams.

Custom Integration

: For businesses that fall outside of these goals that have end customers, Earthly can develop custom integrations into digital and physical products – via an API or through direct customer rewards. So every time users or customers purchase, click or order, they'll make a climate-positive impact in just a few clicks.
Each project is vetted by an independent scientific board, monitored by satellite, and visualised on a shareable immersive platform.