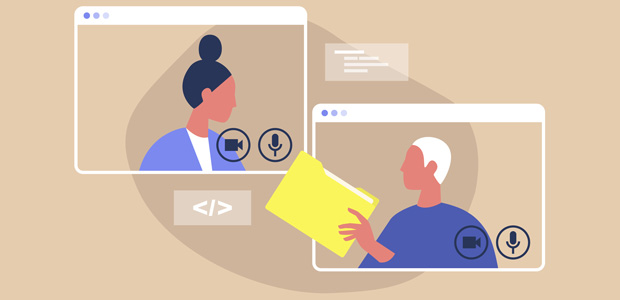 Businesses divided on plans for long-term remote work
Businesses are divided over the future of remote work and employee training over the next 12 months, new research from Soffos.ai has revealed.
The AI-powered learning platform commissioned an independent survey among 750 UK business leaders. Over a third (36%) said that remote working has caused communication breakdowns throughout the pandemic, resulting in wasted time and resources. A further 38% say this has hindered collaboration within their organisation. 
Soffos.ai's research showed that many organisations have been poorly equipped to enable remote working and training throughout the past year, with 36% having found it difficult to train and develop employees remotely. A third (33%) say they lack the tools and knowledge to effectively tailor support and training to employees who are working from home, while 39% have struggled to make time for training. 
When quizzed about their plans for the future, the research found that half (50%) of businesses intend to prioritise digital training over in-person training in the coming 12 months. 
Meanwhile, many businesses intend to invest more heavily in tech to allow them to better support their employees. The majority (52%) plan to invest in data analytics to understand the strengths, weaknesses and particular needs of their workforce, and 43% will invest in artificial intelligence to deliver more advanced training initiatives.
Nikolas Kairinos, CEO and Founder of Soffos.ai, said: "As lockdowns are lifted and vaccination rates continue to climb, naturally this has sparked some spirited debate about the future of remote work. For many firms, the pandemic has been a game-changer - changes have been introduced not only to ensure business continuity, but to allow employees to be more productive and fulfilled in their roles.
"However, as with any major shift, some businesses have struggled to adapt. Without adequate processes and technologies in place, firms have encountered serious issues when it comes to communicating with and training their workers when they are not in an office environment. As such, it is unsurprising to see that these organisations remain on the fence.
"In truth, hybrid working is likely to remain in place long after the pandemic has passed. With the right infrastructure in place, businesses will reap the benefits of remote working. To ensure the shift is successful, organisations will therefore require greater investment in digital infrastructure, as well as key technologies to support their workers' learning and professional development."