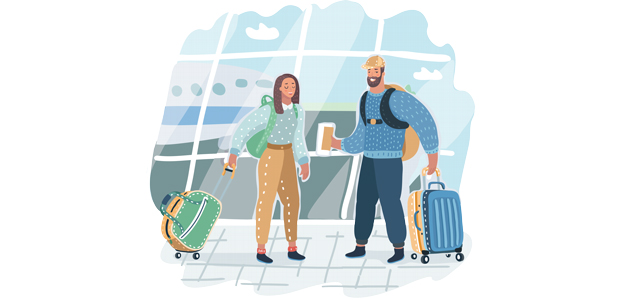 The Business Travel Show: Table4one
Table4one is the app that makes it easy for you to meet other like minded professionals for dinner, or lunch, when you're travelling. As founder Ciaran Haughey was exhibiting the Business Travel Show he spoke to Startups Magazine... 
When were you launched?
Table4one was launched in November 2018
Where are you based?
We are based in Dublin, Ireland
How many people are working for the company?
We have a team of four at the moment.
Sum up what your company/product does in one sentence
Table4one brings business travellers together in the best establishments all over the world.
Why is it unique?
It is the only scaled solution that makes it easy for business travellers to connect and meet over meals.
What problem does it solve?
It means that business travellers don't need to eat alone.
What platforms is it available on/can integrate with?
It is an app available on the Apple App Store and the Google Play Store. It can be integrated into other apps and platforms using APIs.
What markets is it available in?
Table4one is available globally.
Which companies are using it already?
It is being launched to companies at the Business Travel Show Launchpad
What do travel managers like about it?
Table4one is beneficial for businesses because it creates business development opportunities from otherwise wasted time.
It is good for employees' mental health and well-being by reducing the loneliness associated with travelling on business. It reduces costs for travel managers.
Why do travellers like it?
Travellers can meet interesting people and develop their career and business opportunities.
They can make better use of otherwise wasted time. The app is fun and easy to use and gives travellers a feelgood factor and a sense of achievement. It provides loyalty benefits and rewards to employees.       
What are your growth plans?
We plan to grow Table4one to connect millions of business travellers all over the world.
Our plan is to partner with the best hospitality and travel businesses globally to generate significant value for both their customers and the brands themselves.  
Why are you exhibiting in the Launchpad?
Launchpad is a tremendous opportunity to showcase Table4one to the decision makers in business travel.
We are interested in connecting with travel professionals to learn from them and to ensure that Table4one continues to meet and exceed the wants of our users and partners.
What business industries do you work in?
Table4one works across all industries, any industry where people travel on business. We provide significant value to the hospitality and travel industries, by providing great guest, customer and visitor experiences.
Are there any requirements?
All that is required is a mobile phone and a sense of adventure. Table4one works on both Apple and Android phones. 
How does the app work (what technology is used?)
Once we know your travel plans and your likes, Table4one will connect you with interesting people with shared interests using our proprietary AI engine and geo location technology.
Are there any similar competitors?
No, we are unique.
How did you develop the idea?
On a cold, wet November day in Manchester I had done one of the biggest deals in my life. I wanted to celebrate, but I was on my own. I decided to treat myself to a nice meal. In the restaurant there were 10 other people dining alone. I tried to find a solution, a way to connect with the other solo diners, but I couldn't find one. Fortunately, shortly afterwards that night I got chatting to another solo diner at a nearby table and this well-groomed, very successful gentleman changed my life. He had just finished a book which he gave me (Never eat alone, by Keith Ferazzi) and some thoughts on entrepreneurship. It gave me the impetus to develop a solution to a problem that I had been experiencing for years.
Where do you see the idea going?
Table4one will connect millions of businesspeople all over the world, creating significant business deals and improving the lives of lonely road warriors everywhere. Eating alone will become a choice rather than a necessity. A global community of Table4oners will help each other to grow and succeed.