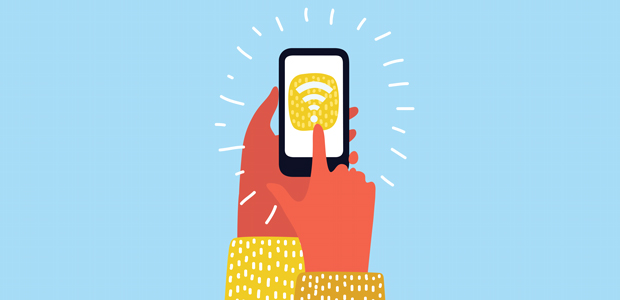 The Business Travel Show: Rent 'n Connect
Finally at The Business Travel Show, Startups Magazine got to speak to Orkun Acikgoz, General Manager of Rent 'n Connect that allows you to stay stay connected in over 130 Countries, with 4G high-speed pocket WiFi for up to 10 devices. Reserve your choice of Mobile Hotspot on Rent 'n Connect for the dates you wish to have it or throughout your stay, the essential arrangements will be made and sent to you, so therefore you will be available to use it freely as soon as you pick up your Mobile Hotspot device.
When were you launched?
Rent 'n Connect started its operation in UK in May 2018
Where are you based?
London, UK
How many people are working for the company?
50 people in total in London, Berlin and Istanbul offices.
Sum up what your company/product does in one sentence
Rent 'n Connect is a travel tech startup providing connectivity solutions for travellers around the globe.
Why is it unique?
Rent 'n Connect mobile hotspot provides truly unlimited internet with no data or speed limits that can be shared with 10 devices providing an ideal solution for people with multiple devices or traveling in groups. On demand delivery/return options, local support in many countries via local partners are added benefits.
What problem does it solve?
Our product provides secure and fast Internet Connectivity, eliminating High Roaming Charges, or using unsafe free / paid hotel or public WIFI options
What platforms is it available on/can integrate with?
Our companion app Trip Backup is available on iOS and Android
What markets is it available in?
Customers can receive and return our product in UK, Europe and Turkey (soon in more locations). Our products work in 130+ countries.
Which companies are using it already?
We are in beta phase with a large oil company in the Middle East for their employees who are travelling. Also testing our products as an add on service at Four Seasons Istanbul Hotel. Besides these, many SMEs' and individual business travellers have used the service.
What do travel managers like about it?
No assets on company balance sheet, managed remotely, secure connection for all employees and 24/7 customer support at an affordable cost.
Why do travellers like it?
Our mobile hotspot ensures fast and secure connections for up to 10 people from a single device. Users don't have to worry about data usage or roaming charges, as well as use mobile phone battery efficiently, access mobile Wi-Fi at local speeds vs roaming speeds.
What are your growth plans?
We are actively adding new partners and locations in Europe, Asia and Middle East.
Why are you exhibiting in the Launchpad?
We think that secure and fast internet connection is not a luxury but a necessity for the modern business traveller. On the other hand, these devices are not constantly used and can be a burden on IT departments if managed in-house. Our experienced team and infrastructure can support business travellers through a subscription model which enables managers to focus on core business matters.
Where did the idea come from?
The idea actually emerged after a couple of pivots we had to go through. We initially started providing iPad - tablet rental service for restaurants to be used as an entertainment device for the guests. We quickly discovered that this will not be feasible nor scalable model as we wanted, however from our network we started working with a hotel´s restaurant. We have noticed the guests are renting the iPad´s and taking them out of the hotel, which turned out to be for the included data service (which was 3G at the time) and sharing option. We iterated on couple of models online and offline, finally discovering the mobile hotspot - pocket WIFI option with the right pricing. The business started to take off after the right product and customer discovery.
What are the biggest challenges you have faced?
The main challenge used to be travellers not knowing the option to rent a WIFI device for their trip, thus not really looking out for this while making their trip planning. To overcome this, we had to reach the travellers via the channels who they are already in contact or researching at trip planning stage, such as bloggers, influencers, and online agencies. The challenge was eased after customers started talking about the service and word of mouth started to get in to play. Nowadays the bigger challenge is to sustain the growth and reach new channels and communities. We continuously increase our partnerships to keep the progress.
What countries do you work in?
We currently provide coverage in 130 countries around the world, provide Same day delivery service in the UK, Germany, Spain, Italy, Turkey, UAE, and Saudi Arabia and next day delivery service in all of the European Union countries. We increase both the coverage and delivery options each day as we progress.
What design process did you go through?
Having worked in aviation industry previously, I am strong believer in lean manufacturing techniques, and we are carrying the flag here at Rent 'n Connect utilising the lean start-up methodologies in our thought process as well as how we design our products and processes. We value in partnerships and growing with demand thus we work with many local partners in extending our reach and operations, allowing us both achieving high level of service quality and local support, while enabling room for scale with minimal investment needed.
Are there many restrictions when it comes to working in 4G and data?
Telecommunication services and the requirements do change from region to region and country to country, thus it is hard to give a single answer to this, but for each location a different approach may be needed in establishing the needed setup and coverage. Besides the regulations, managing a mobile operation depending on the local operators while customers are always on the move and demanding good service while on a short trip can be challenging, thus it is critical to have the right connections, and work with the operators at a level where issues can be resolved quickly, and allow for affordable connectivity options with good service quality.
Who are your biggest competitors?
Obviously mobile operators are the main competition as they provide roaming services to their subscribers, though we see them as local partners enabling us the right service levels for our users. Other competitors include, local or regional WIFI rental providers, and tourist sim card providers. Each option has their advantages and disadvantages, however as any business in tourism and travel, the local expertise and local support capabilities do affect the most in customer preferences, thus even in the competitive landscape, the audience of the provider and the local outreach become key differentiating factors.
What does the future hold?
We are focused on making the travellers life easier by enabling new technologies and ensuring high service levels give them peace of mind during their trips. To improve the experience, we will continue to expand our coverage as well as the locations we have physical presence in. We also continuously test and experiment with new technologies such as 5G, and esim, and as they become viable and affordable options, they will be rolled into our service options. Via Concierge+ , we also cover the needs of our travel partner businesses such as hotels and car rentals providing them a service platform via smartphones, and trip backup provides travellers access live assistance services during their trips. We keep adding new services and products to make the experience enjoyable for all.