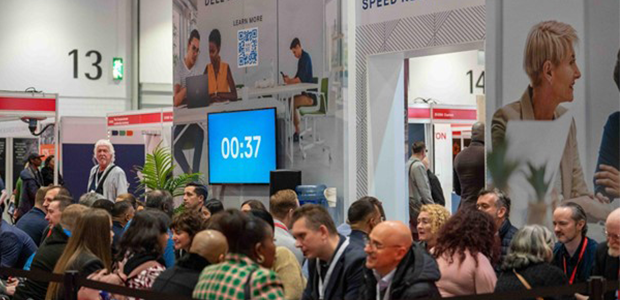 The Business Show: The Importance Of Attending Business Expos
So, why should your business explore attending business expos? In this article, we explore why it's so beneficial for your business to visit The Business Show.
The Business Show has been running for over 22 years and is one of the world's biggest business expos. Helping small businesses grow and develop, the 45th edition of the show will reveal the secrets of business adaptation, innovation, and survival in the business world through finding and purchasing the products and services that your business needs to take you to the next level.
Benefits Of Attending The Event
Networking Opportunities - There is no better way to connect with the leaders in your industry. Whether you want to discuss new ideas and business tips or find out about sourcing and selling the latest products, the support will be there for you to venture forward confidently, effectively, and fully equipped for the challenge ahead.
Interactive Masterclasses - Our interactive masterclasses are your opportunity to receive mentoring and education from industry experts in close quarters. Reinforce your knowledge from the show, with masterclasses covering everything from financing your business and setting up trademarks to finding the right property and marketing.
Exceptional Keynote Speakers - The industry's most influential figures are stepping up to deliver keynote sessions, covering everything from the trends driving the industry, to building your brand online! Listen in as top tips and tricks are revealed, providing you with a wealth of new knowledge to feed into your business.
Source All of the Newest Products and Services - Meet over 750 industry-leading exhibitors showcasing all the latest products and services needed to take your business to the next level. Whether you need help with your website and advertising your business, want to learn the latest in HR and recruitment, or find the latest products to help keep your business safe, we've got you covered.
Panel Discussions - This year we have a dedicated theatre for panel discussions, every hour there will be a panel of experts in different fields debating that topic. They will cover present and future challenges of these topics and there will be a chance for you to interact with the experts in a Q&A.
As an entrepreneur or business owner, you will find everything you need to help you on your business journey including advice and guidance from some of the biggest names in business. With over 750 exhibitors showcasing all the latest products and services needed for small businesses, 200 educational seminars and masterclasses, and keynotes from the UK's biggest entrepreneurs. Find endless networking opportunities with like-minded individuals and create meaningful business relationships.
Hear keynotes from experts from some of the biggest companies in the world. This is a rare opportunity to get first-hand advice from the people who started right where you are; take advantage of this unique learning opportunity.
With over 750 exhibitors, 200 seminars from business experts, and unmissable masterclasses covering everything from growing your business, cyber security, and developing your marketing skills, visitors will leave with all the resources needed to succeed in their industry.
So what are you waiting for? To register for your free ticket, simply head over to www.greatbritishbusinessshow.co.uk