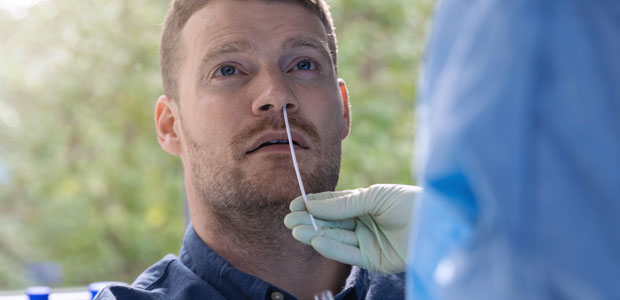 Business Owners Urged to Regularly Test Staff for COVID-19
A Rapid Antigen Test has been launched to provide business owners with a fast, reliable and cost effective solution to help detect and curb the spread of the COVID-19 virus amongst their workforce.
Developed for the rapid detection of the SARS-CoV-2 virus, the new Antigen Test has been launched by Personal Protective Equipment [PPE] supplier, PPE for the UK, and is currently one of the most accurate and easy to use tests on the market, guaranteeing fast and reliable results within 15 minutes.  
Now available to corporate bodies at just £12.50 per test, businesses and other organisations across the country can begin to roll out the Rapid Antigen Tests to all members of staff and, as the test procedure is not automated and requires no special training or qualification, all tests can be undertaken within the workplace setting.
As a result, businesses not impacted by the current lockdown measures can continue to operate without concern over transmission of the virus between staff, by testing employees regularly, quickly and easily regardless of whether they do or don't have COVID-19 symptoms. In turn, employers can manage staff levels appropriately, whilst keeping their team safe and in work.
Founder and CEO of PPE FOR THE UK, Mark O'Sullivan, commented: "Since its launch, PPE FOR THE UK has been on a clear mission to help individuals, communities, businesses and organisations protect themselves and one another.
While there are other tests out there that detect the COVID-19 virus indirectly, our new Rapid Antigen Test is not only cost-effective and really simple to use, but boasts more than 99.99% accuracy in the direct positive detection of the presence of specific proteins from the SARS-CoV-2 virus. It also has the highest accuracy of 97.5% for a negative test result that we've seen in any comparable test. This means the risk of false negative results is minimised.
Through offering this industry first to organisations across the UK, we can help as many businesses as possible remain open and functioning, whilst also ensuring that all members of staff are kept safe, no matter their place of work. In turn, we believe rapid testing will prove vital in helping to rebuild our industries during these unprecedented times."
The launch of the new Rapid Anitgen Test comes as the UK Government deploys armed forces to test the entire population of Liverpool, demonstrating the valuable role mass and consistent testing plays in reducing the spread of COVID-19.
Since inception, PPE FOR THE UK has successfully supplied vital PPE equipment (ranging from masks, gloves and wipes to infrared thermometers and office screens) to organisations countrywide.