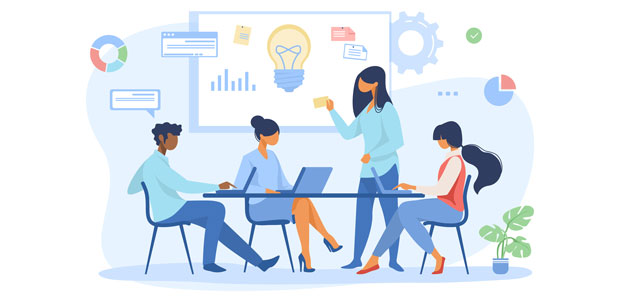 Business leaders have faith in Sunak to deliver Budget, but SMEs want more targeted support
Ahead of the budget on Wednesday, reputation management consultancy, Lansons and strategic insight agency, Opinium polled 500 senior business leaders to gauge their views on current economic support and understand what they want out of the budget.
Businesses approve of economic support, but impact has been less impressive
The Lansons/Opinium pre-budget poll found that business leaders have faith in Sunak and approve of his economic support so far. Six in ten (60%) approve of how the government has handled the provision of economic support, compared with just 18% who disapprove. A clear plurality (36%) think that the level of support given has been about right, compared with 24% who think it has been too generous, and 27% who think it hasn't gone far enough.
However, the genuine impact businesses have felt from this support is less impressive. While 43% of business leaders overall say the support helped them manage during the last year, over half (57%) of those running SMEs think it hasn't helped. In comparison, 51% of leaders of larger businesses (above 250 employees) think it has, suggesting that the policies have helped larger businesses more than SMEs.
Economic support felt more in London and the Midlands than in the North
Businesses outside of London are also more likely to think Government support hasn't helped them. Over half of businesses in London (51%) and the Midlands (51%) think Government support has helped them manage, while only 39% of Northern businesses think the support has aided them.
Businesses want furlough extended till Summer
When asked about their biggest priorities for the budget, 29% of business leaders want an extension of the job retention scheme. One of the biggest fears among the business community is that this support will be removed too quickly. Just 20% think the support measures should be wound down imminently, compared with 69% that think they should continue until at least later this year. Illustrating how far-reaching this support still is, a third (33%) think rolling back these measures in the next few months would negatively impact their business.
Half (49%) of businesses would also like a fixed date for when financial support comes to an end to help them prepare, rising to two thirds (65%) of those in large businesses.

Faith in Sunak and desire to focus on growth and recovery
Nearly half (47%) think that Sunak and Johnson are best placed to run the economy, compared with just 29% who trust Sir Keir Starmer and Anneliese Dodds.
More than two fifths (44%) of business leaders think that economic growth should be the chancellor's priority on Wednesday. A quarter (24%) think supporting businesses should be the focus, and 23% think the Chancellor should prioritise keeping unemployment down.
Two-fifths think corporation tax is too low
Despite MPs waring against raising taxes, a rise in corporation tax does not face the same objection among business leaders. Nearly two-fifths (38%) think corporation tax is too low, compared with 26% who think it is too high.
Impressively, a majority of business leaders (72%) think it important for the economy that Sunak includes measures that support the 2050 net zero target. A similar proportion (67%) say this is important for them personally.
Business outlook for 2021
Two thirds of businesses (64%) don't think the economy will recover until after the end of the year. Three in ten (29%) think it won't be until 2023 or later.
Larger businesses are more optimistic about the state of the economy over SMEs. Over half (59%) of larger businesses think the current state of the economy is good, compared to only 29% of SMEs who think this.
Despite this, they are satisfied with the government's roadmap to end lockdown, with 42% thinking restrictions are being eased at the right pace. Less than 1 in 10 (9%) think the restrictions are being eased too slowly, 42% think they're being eased too quickly.
James Dowling, Board Director responsible for Public Affairs and former Treasury Official: "This polling starkly exposes the difference in the way larger and smaller businesses have weathered the pandemic so far. Larger businesses are reasonably optimistic about the future prospects for their business and the economy at large; on the other hand, smaller businesses clearly have felt particularly exposed during the pandemic and are far more likely to be pessimistic about their current situation and for the future.
He continued: "This clearly informs views of the support businesses have received from Government, with SMEs far more likely both to say that they have seen little benefit from COVID support and to want the security that they will have access to that support until the pandemic has fully receded.
"Despite this, strikingly, the Government is way ahead of Labour on who businesses trust to handle the economy. Anneliese Dodds, Sunak's shadow, must have one of the toughest jobs in politics right now - unable to make a mark on the Chancellor even among small businesses who feel they have benefited the least from Government support.
"Businesses are clearly willing the Government on with the hope that support will be efficient enough to aid a swift and successful recovery from the pandemic."