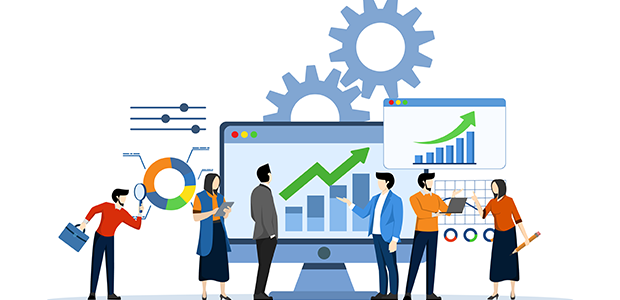 Business finance startup launches with £10 million credit exclusively for UK SMBs
multifi, a UK startup specialising in finance for small and medium-sized businesses, has secured a substantial capital injection of £10 million from Fasanara Capital, a $4 billion London-based asset manager and technology platform. This initial injection will support the growth of UK businesses that can access a credit facility of up to £200,000 with a fixed monthly access fee of 0.3% and an interest rate of 1.99% per month on used credit.
This affordable finance solution is critical, supporting business owners grappling with cashflow challenges during harsh economic conditions. Small and medium-sized businesses are the lifeblood of the UK economy, accounting for 99% of all companies and employing over 16 million people. But despite their crucial role, many struggle to access the credit they need to grow and thrive. 11% of these businesses face closure or administration each year, and in 82% of cases, cashflow is cited as the main reason for failure. While small and medium-sized businesses are the backbone of the UK economy, the lack of working capital hinders their growth potential. multifi simplifies the business finance process by offering easy access to credit with fixed rates, fast payments and no faff.
Mark Blandford, Founder of Sportingbet PLC and a venture capitalist with exits like Envoy and Ethoca, is the principal founder and chairman of the company. An initial pool of £10 million has been secured from Fasanara, a prominent investment firm supported by the Financial Conduct Authority (FCA), with further funding lined up following the successful launch and allocation of the initial tranche.
Matt Kus, Head of Origination for Developed Markets at Fasanara comments: "Fasanara is committed to supporting the UK SMB ecosystem through funding partnerships with lenders like multifi. As a quantitatively focused asset manager, we are excited by multifi's prudent risk control framework which heavily leverages technology, enabling it to provide working capital finance to UK SMBs via flexible facilities that can be paid out quickly. We are confident that our partnership with multifi will enable them to effectively scale a portfolio providing much-needed funding to UK SMBs, the backbone of the UK economy."
Metal Trading UK, a British firm specialising in global materials sourcing for a diverse clientele, operates as an SMB with a strategic focus on optimising cashflow management. At times, the company necessitates supplementary working capital to ensure seamless business operations. In this context, multifi has played a pivotal role by extending credit solutions to Metal Trading UK, contributing to the continued efficiency and success of their operations.
David Underwood, Director, comments: "In the current economic climate, traditional finance methods have proven difficult and across the market there is a reluctance to help small businesses grow. multifi is quick and straight forward. The people are very knowledgeable, understand the different needs as an SME and most importantly, provide funding with a viable facility. We would recommend other businesses to use them, it's worked well for us, and we look forward to growing our relationship with multifi in the future."
The senior leadership team at multifi possesses extensive financial expertise, having held key positions in renowned institutions such as Aldermore, Barclays, Citi, and HSBC. Notably, their collective experience encompasses not only financial institutions but also first-hand management of small and medium-sized businesses, granting them valuable insights into the challenges faced by their key audience. This diverse knowledge base forms a distinctive foundation, enabling multifi to provide unparalleled support to growing businesses, offering the necessary financial assistance to foster their growth and achieve lasting success.
Rob Keown-Boyd, CEO of multifi, emphasises the shortcomings of the current financial system for SMEs: "Business finance is overly complex, often leading to immediate rejection for enterprises needing funding. We aim to revolutionise this process by simplifying access to finance. Our straightforward platform allows businesses to ascertain their borrowing capacity instantly, and with the initial £10 million secured, we are eager to support the growth of SMBs across the UK. We are committed to taking the faff out of finance."
By addressing this critical challenge, multifi aims to empower growing businesses across various sectors, including wholesale, manufacturing, and logistics, by offering an accessible and streamlined business finance solution. Through multifi's intuitive online platform, businesses can swiftly determine their eligibility for up to £200,000 in credit. Once approved, they can make unlimited payments to suppliers within their credit limit. With competitive and transparent fixed rates, multifi ensures a hassle-free and user-friendly experience for its clients.
The idea was born from a realisation that growing companies would benefit from access to a broader range of integrated business finance tools. multifi subsequently acquired proprietary technology previously used to provide over £150 million to small businesses. Through this system, multifi offers its customers three embedded services: finance, payments and foreign exchange, and the facility can be used alongside existing finance agreements. But this is just the beginning, with ambitious plans to rapidly expand products and services.
Following the highly anticipated launch of multifi, the company will work hand in hand with a carefully selected network of introducers and partners to introduce the product to the market. This phased approach allows multifi to collaborate closely with trusted stakeholders, enabling them to gather valuable insights and customer feedback in real-world scenarios. By actively listening to their customers' needs and experiences, multifi aims to further refine and enhance the platform, ensuring that the product meets the diverse financial requirements of businesses across the UK.