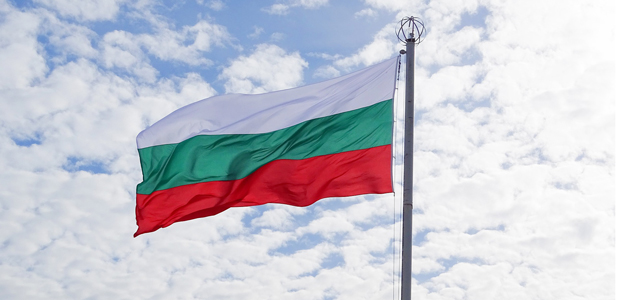 Bulgaria's knocking: there's a new startup hub in town
The 23rd of June this year marked four years since the UK's EU membership referendum, and the rest of 2020 will likely see some decisive action on the UK's intention to leave the EU as a result. Much has been written over the last four years about the UK's currently gilded status as the preeminent global hub for financial services and fintech, and the risks of the UK losing this status to another European competitor once Brexit happens.
Many commentators have suggested that Paris, Brussels, Frankfurt, Dublin, Amsterdam, to name a few, will usurp London before too long. And many of these have good reasons to stake a claim: Dublin offers proximity to the UK and a large number of existing tech companies have an office there. Paris has huge systemic banks like BNP Paribas and Société Générale, as well as having over 750 fintechs HQ-ed there, and a number of very active VCs. Stockholm has been mentioned, which has been able to boast a number of unicorns like Skype, Spotify and Klarna.
So, is it going to be France, Germany, The Netherlands or another country that represents the strongest challenge to the UK's current dominance? Here's one candidate you may not have heard mentioned but which is definitely at the forefront: Bulgaria. 
Crunchbase currently lists 775 different startups and scaleups based in Bulgaria, which have collectively seen over 436 rounds of funding and $225m in investment. By way of comparison, Crunchbase lists 1,432 different startups and scaleups in the Netherlands, which have seen over $3.2bn in investment. The Netherlands has a population nearly 2.5 times that of Bulgaria, and a GDP over 10x the size of Bulgaria. Based on those stats, Bulgaria is outperforming its current size, and this number is growing at an incredible rate.
Fintech is a particularly strong area for the country, and a study by the Bulgarian Fintech Association shows that it now has 65 fintech companies. In context, this is more than any other Southeastern European country. My co-founder, Valeri Valtchev, has noted that: "Bulgaria has an established technological heritage which dates back to the '70s. This, combined with the friendly, curious and tech-savvy population creates an optimum testing ground for innovative products. The strategic location of the country between Europe, the Middle East and Russia allows easy market entry into additional countries after launch too."
Recently, the European Commission and the Bulgarian Fintech Association held its EU Digital Finance Strategy summit in Sofia, as part of the Digital Finance Outreach 2020 initiative. The event was attended by hundreds of representatives from across the SEE region, and major financial services businesses such as Varengold bank, Raiffeisenbank, Postbank, the Bulgarian National Bank, Mastercard, Experian. In addition, there was very strong representation from the emerging fintechs in the region; I was there on behalf of Paynetics and was joined by companies such as Borica, Paysera,  myPOS, Notolytix, Mnemonica, Penkov, and phos.
The event discussed the role that fintechs can play in the development of the banking sector, and that there are huge opportunities for cooperation and collaboration between startups and more established players in the industry which can accelerate the pace of development of new services for consumers. There is a huge amount of dynamism in the CEE startup community, and this event was a fantastic way to bring all of the energy and innovation in the region together.
In my eyes, some of the advantages that Bulgarian startup companies, certainly in the fintech market, have over those starting in other European markets include the accessible central geographical location, a low cost of setup and resourcing, a strong outsourcing economy and a solid IT background that has been built over decades. There is also a vast talent pool in the country with Bulgarian educational systems prioritising IT and engineering skills. This talent then directly feeds into the hundreds of homegrown startups, which attract a significant international demographic too.
Many big companies started with back-end IT operations in Bulgaria but are increasingly moving towards product development there. This is creating a community of experienced professionals, many of whom are now looking to build their own fintech firms. The biggest challenge for these new companies is getting proper funding. If you want to accelerate development and deliver quickly in Bulgaria the best way is to self-fund – but it's an expensive exercise and obviously not everyone can go down that route.
Software PoS business phos has recently opened up in the UK, and has raised a total of €2.5m to date. It's latest €1.3m funding round was led by New Vision 3, an early-stage VC based in Bulgaria (where a part of the phos team is based), with participation from a number of unnamed angel investors. CEO of phos, Brad Hyett, notes: "I've been incredibly impressed with the fintech scene in Bulgaria since getting involved with phos last summer. The standard of code and work ethic, combined with a 'can do/will do' attitude means that we are constantly iterating our solution in really exciting ways. I have also been delighted with the collaborative attitude of colleagues in other fintech businesses looking to give Bulgaria its deserved place among the top fintech hubs in the world."
So, whilst Bulgaria may not have been on your radar for startups or as a potential innovation hub previously, it definitely should be now. As the UK looks to leave the European Union, Bulgaria has the people, the skills, the drive and the expertise to be a player in the international startup scene and there are companies in this market that are looking internationally to expand. In the startup stakes, London might be the European fintech capital for now, but Sofia is ready to give the city a run for its money!