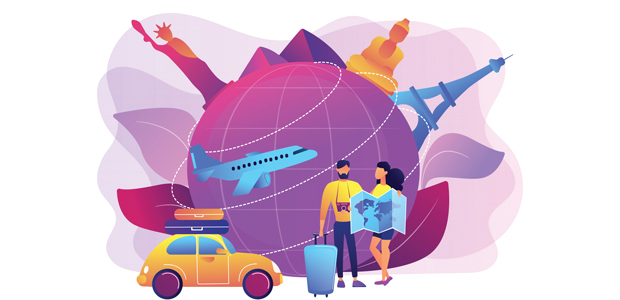 Built by business travellers, for business travellers
The Business Travel Show Europe Innovation Faceoff finalists represent the most cutting edge products, tech and services developed by startups to address big challenges facing the business travel industry. With the show starting today, the Innovation Faceoff takes place online and will be streamed live to visitors attending the in person event at ExCeL London. 
With things at the show starting, we spoke to Jack Dow, Founder and CEO of Grapevine. 
When were you founded? 
Having initially launched as a b2c platform, we pivoted to B2B in early 2020
What do you do? 
Grapevine is an AI engine designed specifically to improve how corporate Travel Management Companies (TMCs) engage with travellers and drive revenue. Our AI engine, Marvin integrates with TMC data sources, identifies booking opportunities and then retargets travellers with 'right time, right channel' personalised and bookable recommendations, providing total trip value to the traveller and increased booking commissions for the TMC. 
What problem do you solve?
TMCs currently leak 70%+ of non-air and rail bookings to external sources. Not only does this impact TMC revenues, but it impacts corporates' travel policy and duty of care obligations. 
What are the benefits to travellers and organisations with travellers? 
Travellers get a great, end-to-end booking experience and a trusted source of personalised recommendations. Corporates ensure that their employees book in-policy, as well as having confidence to meet their duty of care obligations. 
What are your plans for future growth? 
We're initially focused on driving value to TMCs and their corporate clients through our intelligent AI-engine, Marvin. Once we have established ourselves, we plan to offer additional tools to the corporate travel bookers, before rolling out to other travel verticals.