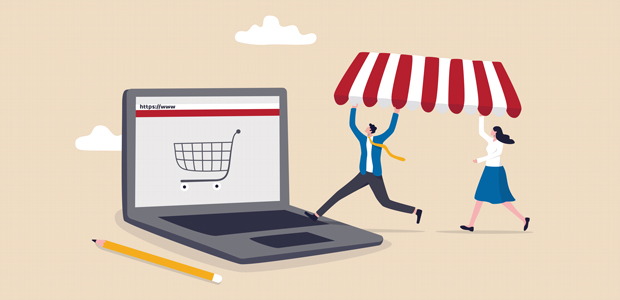 Building your Market
From the time of your initial idea, you will have been thinking of all the very many steps necessary of turning your vision into reality. One of the first steps when starting up is to consider how you will build your market, and as you scale this will remain at the forefront of all that you need to do. 
Your research will have helped clarify issues such as: what are the unique aspects of your offering?; who is the competition and are they big or small?; who are your typical customers and is your product aimed at the premium or discount end of the market?; does your product have certain additional features that buyers will pay more for or will it appeal to those looking for eco friendly products?; what makes your product stand out from any competition and why should a customer buy your product rather than that from another company?; how scalable is your business and how quickly?; and so many more.
Once you have the answers to those questions you are then equipped to decide upon the best business model to adopt and how to start building your market; that is, what is the best and quickest way to build your business? You will need a strong brand, logo, and design, all incorporated into a professional looking website as these are the basis for marketing and sales.
As funds will be limited for marketing it is even more important that you understand what you are trying to sell and who your existing and potential customers are. That way you are better able to focus both the messaging and the platform to have most impact on your target audience and to measure the return on investment of such spending. Know what your desired outcome is from any marketing activities and give any campaigns time to be effective but do not hold on to dead campaigns too long. Be prepared to be bold as these are the ones that stand out and people remember the most.
As well as having a great website and conducting memorable advertising do not forget the many other ways of promoting your brand and image, and indeed directly increasing sales. These might include distinctive packaging; partnering with other companies with complimentary products; speaking at or sponsoring events; in-house promotions in retail outlets or flash sales online; having a stand at a trade show; and so much more. Experiment and find what works best for you then refine and repeat it.
But where exactly is your market? Again, this will depend on your product or service, but are you restricting yourself to the local area, the UK, or are you selling globally? Selling internationally is often very much easier than first thought, so this is a decision that should not be ignored and then be considered carefully. The UK has a population of some 67 million compared to a global population of 7.7 billion and whilst the majority of these will not be potential buyers there is no doubt that some would be.
Selling internationally is now easy to do via the internet and this is also often the best way to start to open up and build new markets around the world, whilst keeping costs and risks to a minimum but providing maximum opportunity. Do remember though that trademarks and other IP are protected in the specific markets in which they have been registered so it is necessary to consider this and all the other implications, including tax and legal, of building your market internationally.
However you decide to build your market, the more thought and research that has been spent on deciding what to do the more effective it will be.
This series of articles follows themes explored in more detail in my new book, Startup to Scale up : what funders expect at each stage Go to the link to pre-order your copy and use the discount code 10off-start-to-scale to get a 10% discount.