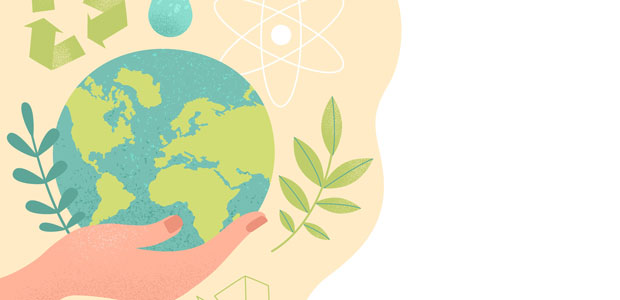 Building a Sustainable Startup Ecosystem
Sustainability, more than a word or an ambition, but a daily reality and practise. Since we opened Huckletree in 2014, we have worked hard to make sure that being environmentally conscious was in each and every strand of our DNA and who we were as founders.
From the humble beginnings of our very first space, Huckletree Clerkenwell, was awarded a Silver SKA rating and was the first coworking space to achieve this standard (SKA rating is the 'environmental assessment method, benchmark and standard for non-domestic fit-outs', led and owned by RICS).
For the launch of all subsequent spaces, we've made sure to work with landlords and developers who are committed to sustainability (eg. Westminster Council in Soho and Stanhope in West) and with architects and designers who are best-positioned to keep sustainability at the foreground of their design ethos (eg. Grigoriou Interiors, Studio RHE).
Once our spaces are operational, we partner with the most relevant sustainable brands to bring them to life (eg. Merci Handy, Vinny Vending and Grown Alchemist). We've been fully vegetarian as a business across all our hubs, our in-house coffee shops and through all of our events since 2017, and last year we successfully managed to eliminate single-use plastics across our 200,000 sf of operation. Needless to say, the work continues.
And as we all know, sustainability has never been so in vogue or in such high demand. We've seen the trend in sustainable businesses sky-rocket too; with more Green and Cleantech businesses entering our community due to the growing concern around the lack of action on the climate crisis and the increasing urgency to develop new tools and technologies to help us fight climate change.
Facing this, the GreenTech space is exploding with responses as we see more and more mission-led businesses in the Huckletree ecosystem than ever before - including Hylo, an innovative sustainable running shoe, Spruce, a home-cleaning company who are committed to zero plastic waste and Saved Foods, who are pioneering insect-based essential foods like bread and pasta. We're also witnessing an exciting and urgent rise in members who have successfully transitioned to B-Corp, or are in the process of doing so. These businesses, The Collective Dairy being a good example, have committed to acting in the best interest of all stakeholders - not just their shareholders.
Reflecting on these shifts in our membership-base, I'd go as far as to say that there is a global understanding that how the world used to do business no longer serves us. People are waking up to change and the importance of sustainable consumerism, and - in a twist of fate - the pandemic has been the impetus that our planet desperately needed - 52% of UK adults say they are more environmentally conscious now than pre-pandemic (Aviva) - and this is manifested in higher levels of conscious consumption. As a result, there is an exciting new generation of mission-led startups who are surfacing. Names like Flo, Wild, allplants and Roar spring to mind amongst the myriad of other transparent, ethical and carbon neutral D2C brands that we're coming across on a daily basis.
It is my opinion that all organisations, in all industries, are in a position to help. (And by 'help' I mean active, genuine contributions and avoiding greenwashing antics). From simple partnerships to supply-chain transparency and right the way across to deep-innovation, every single business is able to do something. To tear down one part of their business and do better. We're seeing exciting commitments from some of the biggest organisations in the world. For example, BP's Net Zero by 2050 - it's a way away but aiming for Net Zero as an oil business is a hefty commitment which will require both dramatic innovation and steep levels of transparency. Let's give credit.
We came together to think about the largest impact that Huckletree could have on addressing the climate crisis. It became clear to us that our single largest asset is our intelligence network. So with people work from kitchen tables, and emerging back into offices and spaces we believed that putting on a high-impact sustainability festival, with some of the best speakers on the topic from around the world, would be our best way of bringing something genuinely useful to the table. Uniting thoughts and minds and consumers and businesses from around the world.
On May 19th, we are hosting our first ever Earthrise summit, over 70 speakers will come together across four stages to debate and showcase how we can build a more sustainable future, hoping to unite activists, sustainability leaders, entrepreneurs, politicians, change-makers and innovators from all corners of the world. The Summit will lean into the UN SDGs around Climate Action and will focus on solutions rather than problems, putting a spotlight on how we can move forward with optimism and confidence.
Over the past few months, through the process of building and developing Earthrise with my colleague Patrick, I've come to realise how uniting and exciting this moment is. The movement is growing, and more and more people and business leaders are trying to help. With the exception of making sure that sustainability has been built into Huckletree since inception, I'm a relative newcomer to it myself. I was unaware of the sheer volumes of businesses that are together, today, fighting to make significant change. There is a growing sense of urgency, but coupled with a growing sentiment that together we can create change. The tech ecosystem is the industry that can arguably accelerate the climate transition the fastest, and we want to support the Green Economy as best we possibly can.
Whilst all of us in the startup ecosystem must consider our place and how we can help - we must also realise that each and everyone of us are in the position to help turn the tide. Ability is part of the word sustainability, and learning how to build your own capability and capacity as a founder or leader is what we need, not more lofty taglines. We must fight to play our unique, individual roles in the growing movement around Climate Action.
On 19th May, Huckletree hosts Earthrise Summit, a virtual sustainability festival featuring over 70 speakers including Lily Cole, Nimco Ali and Jimmy Chin. Tickets available now.