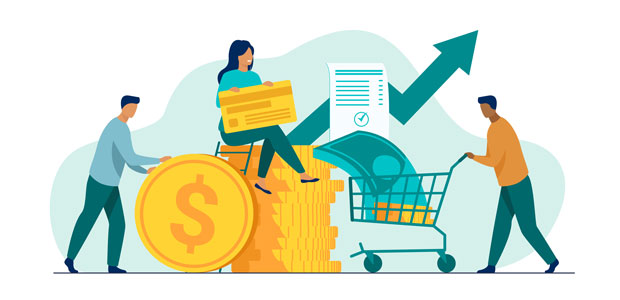 Building diversity within venture capital
Included VC, the first-of-its-kind global initiative building diversity within venture capital, has in a collaborative partnership with 11 funds from around the world, kicked off its Fellowship II. It is the only offering on the market that offers a nine-month, fully funded Fellowship to diverse individuals globally who are looking to enter the VC ecosystem.
The international consortium of venture capital partners and sponsors that have created and support Included VC are: Creandum, Daphni, Enern, HSBC Ventures, K Fund, Mangrove Capital, M12 - Microsoft's venture fund, Notion Capital, Seedcamp, Mouro Capital (formerly Santander Innoventures) and Wilson Sonsini.
Included VC's inaugural Fellowship in 2020 was made up of 30 individuals (selected from 1,400 applicants)  from diverse backgrounds in Europe. It came to a conclusion in December of last year, with a third of Fellows already moving on to work in the VC industry, as founders, or in startups, including Ana Wolsztajn who is now an Associate & Head of Platform at Enern.
Due to overwhelming demand, Fellowship II opens up Included VC to a global audience, welcoming 48 Fellows from 21 countries around the world (from 31 cities and 25 nationalities; a quarter of whom are from Africa and Asia) to the cohort.
Included VC's ongoing mission is to change the face of the venture capital industry, dramatically increasing diversity and maximising fund success by transforming networks, staff, dealflow and investments.
Whilst change is starting to happen, with the number of women joining US VC firms increasing by 37% from 2018 to 2019, there is still a long way to go with 65% of firms not having a single female partner or GP and 81% not having a single Black investor.
Unfortunately, this also means that most capital still flows to a narrow group of founders who fit the 'pattern matching' mould, reinforcing the tendency for investors to favour founders who are similar to themselves.
The 11 funds behind Included VC enable the Fellowship to run for nine months, fully funded (including an in-person summit if it is safe to do so). It comprises 14 components, totalling 6,000 hours of collective contact time and unparalleled access to some of the world's top investors from the partnering funds.
Learnings are delivered via masterclasses and mentoring, deep foundational learning, simulation investment committees and in-person retreats to support professional networking. Despite being live for less than two months, Included VC is already paying dividends to fellows, coaching two individuals into VC roles.
Included VC's criteria for its Fellowship is that it looks for individuals who are entrepreneurial, passionate about technology, and fascinated by the potential for venture capital to drive change on a massive scale. Included VC's fellows demonstrate the broadest definition of diversity; gender, ethnicity, non-typical degrees, intergenerational diversity, disability, neural diversity, and applicants from excluded communities such as refugees and ex-inmates. 
This is reflected by the diverse make-up of Fellowship II. The 48 Fellows range from 19 to 45 in age, a third (31%) are Black, a third (31%) Asian, 12% are mixed race. 52% of the Fellows are women, 30% are neurodiverse, 15% are disabled and 17% are from the LGTBQIA+ community.
Some examples of individuals in Fellowship II include:
Georgina Nwabueze

, the founder of Black Girl Startups, who has quit her job in the legal profession after 15 years to join the VC and startup community. Despite having no technical training, she has also taught herself to build digital products and champion no-code tools which open up the use of technology for non-technical founders. Her latest startup Code Free Labs enables founders to build websites and apps without code. 

Suhail Chinya Salimpasha,

Included VC's youngest Fellow, at just 19 Suhail is in his pre-university days. That hasn't stopped him from being part of MIT's LaunchX, the Founders Institute BootCamp and being a founder in residence at Entrepreneur First. He has also spent three years developing affordable solutions to tackle protein energy malnutrition globally.

Josué Louis-Alexandre

is a 23 year old Parisian who grew up in French Guiana in South America. He was raised without the internet at home so at age 12 he hacked a Sony Ericsson 2G phone to build his first internet connection using Bluetooth. Since then he has founded an award-winning hardware startup, while working at McDonalds part-time to support his ambition.
Nikita Thakrar, Co-founder and Director from Included VC said: "Included VC  is the culmination of the hard work and support of the 11 funds without whom our success wouldn't be possible. After the conclusion of Fellowship I, and an intense period where 50 investors analysed over 7,000 individual answers, interviewing over 200  individuals, we are delighted to welcome the 48 new individuals who are making up Fellowship II."
Thakrar continued: "Now that Included VC is officially a global Fellowship, we are also excited to launch more initiatives in 2021 that open up the VC ecosystem to people from diverse backgrounds wherever they reside, triggering long-term positive change. Watch this space!"
You can out more about Included VC, and apply to join the Fellowship, here.
If you're a fund or industry body that wants to get involved with the Included VC initiative, please contact Nikita Thakrar (nikita@included.vc)