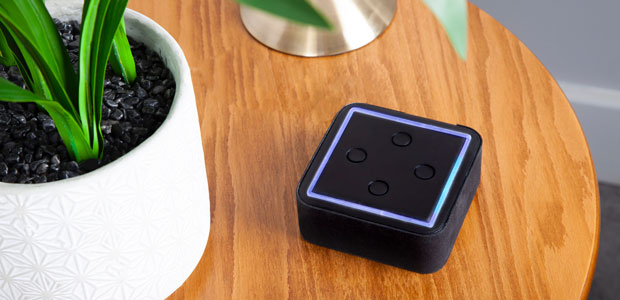 British tech startup is one step closer to supporting elderly and vulnerable
A British technology startup focused on helping the elderly live more independently in their own home has received financial backing from the Government.
Accelerated by the coronavirus crisis and rising loneliness amongst the elderly, Sentai, a portable smart device using Artificial Intelligence (AI) and Augmented Voice Technology to monitor and support older people, has received a grant from Innovate UK, the UK's innovation agency.
As part of UK Research and Innovation, the Sustainable Innovation Fund will help in bringing the device to market at a time when it's estimated 1.4 million people aged 50 and over in England alone suffer from loneliness. And with the number of people in Europe aged 80 and over expected to more than double by 2070, from 29 million to over 60 million, the need to support and monitor the elderly will be crucial in a post-pandemic world.
Thanks to advancements in machine-learning capabilities, Sentai can provide a contextual experience with the user, meaning conversations feel natural rather than robotic or one way. For example, it can detect the mood of a person from their voice and centre responses around that, whilst providing timely prompts around important things such as medication.
The idea is to offer a small, discrete, personal task force to deal with the day-to-day care needs of the elderly, whilst keeping them connected to their loved ones and community.
The caregiver can stay connected via a smart app, with daily performance logs and push notifications enabling them to get peace of mind.
Phil Marshman, Sentai's CEO and Founder, said: "We're delighted to see the Government backing us under the Sustainable Innovation Fund, as it serves to underline how much our product is needed. With winter fast approaching and another national lockdown underway, loneliness is only set to rise further, and we want to be able to ensure our loved ones are monitored and supported when we can't physically be with them."
He continued: "We're now one step closer to making Sentai accessible to all who need it and incredibly excited at the prospect of being able to offer a viable solution to combatting loneliness, thereby improving quality of life and ensuring peace of mind."
Also, equipped with sensors, Sentai monitors movements and can call for help if someone falls, and can remind them to take medication throughout the day as needed.
Dr Ian Campbell, Executive Chair of Innovate UK, said: "In these difficult times we have seen the best of British business innovation. The pandemic is not just a health emergency but one that impacts society and the economy.
"Sentai, along with every initiative Innovate UK has supported through this fund, is an important step forward in driving sustainable economic development. Each one is also helping to realise the ambitions of hard-working people."
Innovate UK is investing up to £191m to fund research and development projects as part of its Sustainable Innovation Fund over the next two years.
With the aim of helping all sectors of the UK rebuild after the effects of COVID-19, the Sustainable Innovation Fund is supporting 1,103 projects and 1,189 UK businesses, totalling over £130m in aid.
To further help get the device into the homes of people who need it, Sentai is preparing to launch a Kickstarter campaign to raise funds for the next stage of its development - the success of which will see its pioneering technology brought to mass market. Details of the Kickstarter are due to be announced imminently.