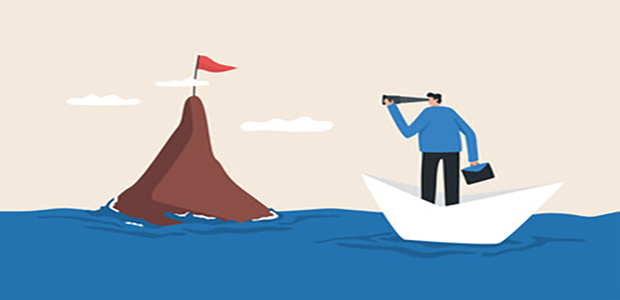 British small businesses in survival mode with two in five making it a priority over coming six months
More than a quarter (27%) of decision makers surveyed in British small businesses fear their business may close in the future while over two in five (42%) say a major business priority in the next six months is survival - according to new data.
The research, conducted by YouGov and commissioned by Meta, polled over 1,000 British small business decision makers of companies with fewer than 50 employees. The findings cast a stark light on the challenges facing firms up and down Britain as they seek to navigate the ongoing effects of the pandemic, soaring energy bills, rising interest rates, and the cost-of-living crisis.
Almost a third (31%) of the small business decision makers polled worry that their businesses won't be able to keep up with their outgoings during the year ahead while over a quarter (26%) admit to using less electricity to save on bills. Two in five (40%) say reducing costs would be crucial to their firm's future success.
Business leaders provide personal financial support
Impressively given the tough operating landscape faced, nearly a fifth (19%) of British small businesses have increased their staff's salaries in the past six months. Almost one in ten bosses (9%) have also given their employees a one-off or regular bonus, with one in 20 giving pay advances and direct support with bills to staff.
Growth mindset
Despite the various financial pressures, a third of decision makers in British small businesses have growth as a key ambition for the coming six months. Almost a fifth (19%) of those interviewed expect to prioritise expanding into new markets in that period while 17% intend to develop new products and over one in 10 (11%) hope to boost their workforce. Meanwhile, nearly a quarter (23%) say that having the office space or building costs of their business covered would see them employ more staff or give current workers a pay rise. 
Steve Hatch, VP Northern Europe, Meta, said, "Small businesses are the lifeblood of the UK economy and right now they face the challenge of a lifetime just to keep the lights on. This research underlines the incredible resilience, ambition, and resolve among our small business community, with many still planning for growth. Meta has long been in the business of supporting small businesses and we're more committed than ever to helping millions of business owners to grow through our Boost digital skills training programme and by utilising our free and paid tools."
Small business support
Meta has teamed up with successful entrepreneur, productivity trailblazer, and CEO of sustainable activewear brand Tala and fitness brand Shreddy, Grace Beverley to highlight the need for support for small businesses. Throughout October and November, Grace will be speaking at Meta Good Ideas Studios, a series of events where small business leaders in Birmingham, Manchester, and Edinburgh can attend insightful panels, talks, workshops, and training to help them grow their businesses, primarily online. As a CEO herself who has used Meta platforms to catapult her businesses, Grace will share personal insights and advice for growing a business – even in challenging economic circumstances. 
Grace Beverley, entrepreneur, and CEO of Tala and Shreddy said, "Being a business owner myself, I know only too well of the challenges SMEs are facing. I am so passionate about the success of small business, and conversation is important to help business leaders navigate the uncertain times ahead. I am really looking forward to working with the team at Meta and open the dialogue in key UK cities via Good Ideas Studios. 
Meta is offering small businesses in Birmingham, Manchester, and Edinburgh the opportunity to apply for free access to office space this winter and ease the burden of their rising costs. Businesses can apply here. These initiatives are the latest in Meta's long-held commitment to giving small businesses the tools they need to better connect with their audiences and drive growth. This year the company has supported 960,000 UK small businesses with digital skills training as part of the Meta Boost programme.
Michelle Ovens CBE, Founder of Small Business Britain, said, "I've been fortunate enough to meet thousands of small business leaders throughout my career, and there is no denying the grit, determination, and ambition they possess. However, many will be focused solely on survival as they face some of the most complex economic conditions in recent memory. It's a positive step that large businesses are stepping in to offer support such as hosting Meta Good Ideas Studios, so small businesses are best equipped for these challenging times."