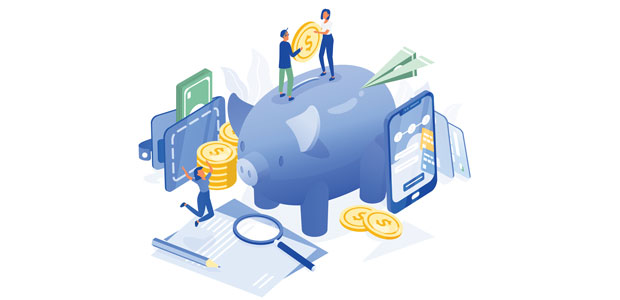 British Patient Capital invests in Quantexa as part of Series C funding
British Patient Capital has announced its participation in Quantexa's series C funding round as Quantexa announces the close of the round at $64.7m (£51.2m).
The deal is the first direct investment by British Patient Capital in a company as part of a long term co-investment strategy that identifies and supports high potential, later stage UK companies in its underlying portfolio. In the case of Quantexa, British Patient Capital had a prior exposure via its commitment to Dawn Capital's third fund.
The round was led by Evolution Equity Partners, with participation from existing investors AlbionVC, HSBC, and Dawn Capital. In addition to British Patient Capital, ABN AMRO Ventures joined as new investors alongside previous investor Accenture Ventures.
Quantexa, a global data and analytics software company, connects billions of data points into a single contextual view to enable organisations to make better decisions. Its Contextual Decision Intelligence platform is used to detect financial crime, uncover risk, spot fraud and find new opportunities across banking, insurance, as well as other enterprises. Organisations including HSBC and Standard Chartered Bank use the Quantexa platform to make faster and more accurate business decisions across vast volumes of data.
Quantexa will use the capital to enable further growth, including planned expansion into North America, Asia Pacific and Europe as well as the deployment of its technology into new sectors while developing more applications for its core markets.
Catherine Lewis La Torre, CEO British Patient Capital said: "Our participation in Quantexa's series C funding round, marks an important milestone in British Patient Capital's development. This first British Patient Capital direct investment alongside Dawn Capital, one of our fund managers, is a significant step forward to achieving our long term vision for more home grown and fully funded high growth companies to fulfil their potential to be players on the global stage.
"We have followed Quantexa's development closely and given its current client base and growth potential, see a compelling investment opportunity. We are extremely pleased to participate in the funding round and look forward to working with the management team."
Vishal Marria, CEO, Quantexa said: "We are thrilled that British Patient Capital will be joining us on the next stage of our growth journey. The investment team was able to act quickly and decisively. In addition to growth capital, British Patient Capital's extensive network and resources will be significant in supporting our plans to expand into new markets."