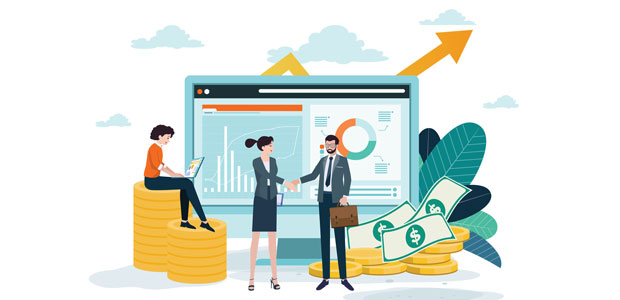 British Patient Capital invests £1bn in UK scaleups, according to annual report
Fuelling innovation and powering growth; British Patient Capital's total commitments reach over £1bn.
Key highlights:
In its second year, British Patient Capital has continued to deliver strongly against its business plan:
The company made 11 new commitments with a total value of £405m1 in 2019/20 financial year

Total value of portfolio commitments reached £1,004m across 42 funds

British Patient Capital is the largest domestic investor in UK venture and venture growth capital

Total commitments to funds, including capital from other institutional investors, now total more than £5.8bn
Achieving an attractive rate of return for the UK taxpayer:
The total portfolio Internal Rate of Return was 10.7%

The TVPI was 1.153
Notable commitments during the year include:
$50m investment in Atomico's fifth fund, helping them to continue to support their most promising companies well into the growth stage 

$45m in Balderton Capital's seventh fund, supporting outstanding founders at a critical point in the startup journey

$65m cornerstone investment to SV Health Investors' first dedicated biotech fund, which aims to turn scientific breakthroughs into companies producing high impact precision medicine drugs for poorly treated diseases
BPC's investment strategy is sector agnostic. However, the underlying companies within our portfolio fall in to one of eight themes: Future of work and education (19%), Marketplaces and consumer (18%), Digital health and life sciences (15%), Big data and AI (13%), Fintech (13%) and Clean growth, sustainability and mobility (9%), Cybersecurity (5%) and Frontier tech (5%)
Working with institutional investors to unlock additional patient capital
In April 2019, British Patient Capital announced its first third-party investment mandate, £250m on behalf of the Nuclear Liabilities Fund (NLF).
The company is looking forward to working with a broader range of institutions as it continues to progress its investment strategy.
Judith Hartley, CEO, British Patient Capital, said: "During the 12 months to March 2020, British Patient Capital made 11 commitments to new venture and venture growth funds, increasing our total fund investments to 42. In terms of investment amount, we committed £405m in the year to March 2020, taking our total commitments to just over £1bn. This is a clear demonstration of the scale at which we can now deploy capital, and a reflection of the market opportunity.
The number of underlying companies within our portfolio has also increased from 322 to 503 over the 12-month period. Many of these are leading edge, innovative companies operating in key sectors such as Life Sciences, AI & Big Data, Cybersecurity and Fintech, and are well positioned to support economic growth as we adapt to the impact of Covid-19.
While it is still early in the life of British Patient Capital and the funds to which we have made commitments, it is encouraging that we continue to achieve a positive return."
Russ Cummings, Chair, British Patient Capital, said: "Our long-term vision is for more home-grown and fully funded, high growth companies to fulfil their potential to be players on the global stage. By increasing the availability of patient capital to our high-growth businesses, we fuel innovation, heighten ambition and power economic growth.
"As we adapt to the impact of COVID-19, breakthrough innovations based on digitisation, deep technology and life sciences are set to create a wave of transformative, high-growth companies. With many world-class universities, a strong track record in science and research, and a technology sector now regularly producing global champions, the UK is well positioned to be a leader of this wave.
"With £1.5b still be to be deployed, it's the long-term patient capital that we, and others provide, that will fuel innovation, and power economic growth."