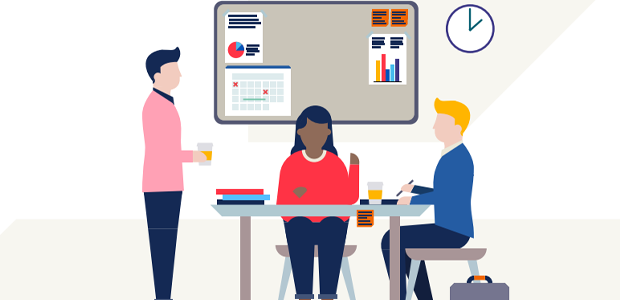 British Business Bank on mental health and wellbeing
Starting a business can be challenging. Uncertain trading conditions can be common with a startup business, and worries about your new venture can take a toll on your mental and physical wellbeing.
British Business Bank are here to help, with support guides for business owners and founders, to ensure they stay on track whilst running their business.
Building a resilient business means ensuring that your wellbeing as a founder is not ignored. Research by Mental Health UK found that four in five small business owners reported poor mental health – though 44% of owners have never sought support.
It is vitally important for the success of your startup that the day-to-day operations don't impact your health. While it can seem impossible to find the time to focus on personal wellbeing, taking time away from work to recharge may help you maintain the pace needed in the long term to grow your venture.
Here are five ideas from British Business Bank on how to avoid burnout and look after your wellbeing:
Focus on sleep - A lack of sleep can negatively impact your mood, alertness, and ability to concentrate according to the UK's Sleep Council. Consider setting a bedtime routine and aim for around seven hours of sleep each night.
Invest in exercise – Consider scheduling in a break from the desk and engage in regular exercise. This can be a brisk walk, a visit to the gym, or a swim in the local pool. According to the NHS, regular exercise can relieve stress, increase productivity, and boost energy levels.
A healthy diet – Fast food and unhealthy snacks might seem a quick option, but you could be storing up trouble. Try aiming for a healthy, balanced diet and try to eat a healthy breakfast to get the energy needed to take on each day and win. The NHS's Eatwell Guide has helpful, healthy eating tips.
Access support - It may be a good idea to contact support organisations that specialise in supporting mental and physical wellbeing. Charities and organisations such as Mental Health UK, Mind, and the Federation of Small Businesses offer practical advice and services to support small business owners.
Try mindfulness – Taking a few moments each day to unwind may be helpful. You could try using mindful or meditation apps on your smartphone or laptop. Many offer essential features for free.
With Start Up Loans, you can discover more resilience tips to help your business in challenging times, learn how to cope with work-related stress and find out how to spot the signs of workplace stress.