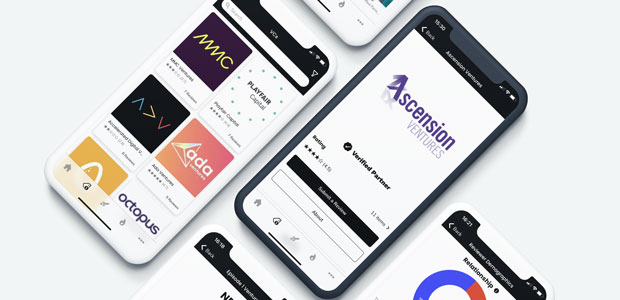 Bringing transparency to fundraising founders
Landscape, a new review platform for startup founders to discover and find investment opportunities, has officially launched today. The community project, started by Founder Joe Perkins, provides transparent feedback from entrepreneurs on their experiences with European venture capital firms and accelerators. To date, Landscape has received almost 700 reviews in its beta, with 83 Verified Partners on the platform.
Landscape was founded in May 2020, during the peak of COVID-19 in the UK. The idea for the platform came from Joe's own experiences raising capital for his educational technology company, Coursematch in 2019. The ambition for Landscape is to gather further feedback from the community for reviews 
"It was while trying to secure funding for Coursematch that the idea for Landscape struck. We had been pitching a bunch of investors and I'd been really interested to see how the quality of interaction varied so greatly from each fund. We had one interaction in particular with a London-based fund that ended up being a real time waster, and I remember thinking "I wish I had a mechanism to warn future founders!", commented Joe Perkins, Founder of Landscape.
"I started exploring the concept of building a Glassdoor for VC, a resource that would empower founders to share their fundraising interactions for the good of the community. More transparency in the ecosystem would not only provide visibility to all founders, but accountability to investors as well. Landscape grew from there, providing a fair, balanced review platform that empowers founders to share experiences."
The platform reviews are powered by anonymous founders, who score VCs and accelerators they have interacted with throughout their fundraising journey on 12 different score factors.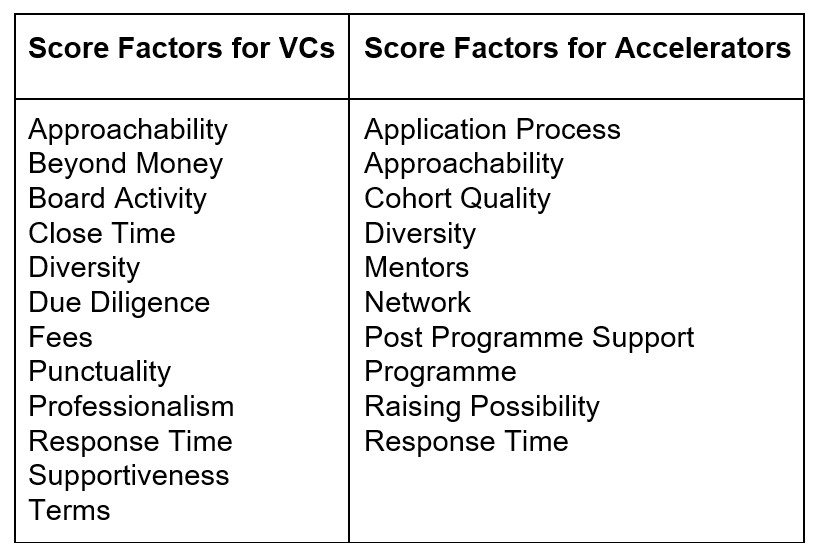 During the process of leaving a review, founders are asked for more information about themselves, the business, and whether the firm they are reviewing invested in their startup, to provide context whilst remaining anonymous.
Landscape is free for founders to use, but offers a paid subscription for VCs enabling them to unlock premium services. These include replying to reviews, a custom feedback automation, and an insights dashboard that empowers them to see the reasons they are losing marks. The ambition being that they can iterate on their own product, all whilst maintaining anonymity for the founders.
Check Warner, Partner, Ada Ventures & Co-Founder, Diversity VC, added: "The VC and accelerator landscape is regularly called out due to bad actors or for not doing enough to be more inclusive. There are some great organisations already working with firms to make things better, but data is incredibly important and founders often feel powerless when raising money in the beginning.
"Landscape's platform not only provides much-needed transparency for everyone, levels the field, and means investors will have to take consistent and sustained action rather than provide lip service, or a one-off. Even better - investors will have more insight into how founders perceive them and have the insights they need to improve."
Alex Depledge MBE, Founder at Resi, said: "I wish I had access to something like Landscape whilst building my first company. I always tell founders to do their due diligence on prospective investors before taking money from them, and Landscape is going to make this easier than ever. Raising transparency through a platform like Landscape will help to hold investors accountable, and act as a regulatory influence in a sector too long allowed to behave as it pleases without reproach." 
Landscape has built an extensive advisory group including Alex Depledge MBE, Founder and CEO of Resi, Eamonn Carey, MD of Techstars London and Partner at The Fund, Emma Sinclair MBE, Co-Founder of Enterprise Alumni, Hussein Kanji, Partner at Hoxton Ventures, and Jon Bradford, Partner at Dynamo Ventures. 
The Data So Far
10 Best Performing VC Firms, NOT RANKED, with over five reviews
7percent Ventures, Ada Ventures, Ascension Ventures, BACKED VC, Connect Ventures, Dynamo Ventures, Episode 1 Ventures, Kindred Capital, Seedcamp, Talis Capital.
Additional insights based on almost 700 reviews so far
VCs score worst on 'Diversity', and 'Beyond Money'

Accelerators score worst for Post Programme Support

Female founders typically feel less supported by their investors than male founders

Founders who didn't successfully raise capital rate VC 'Response Time' lower than those who did

.
For more information click here.