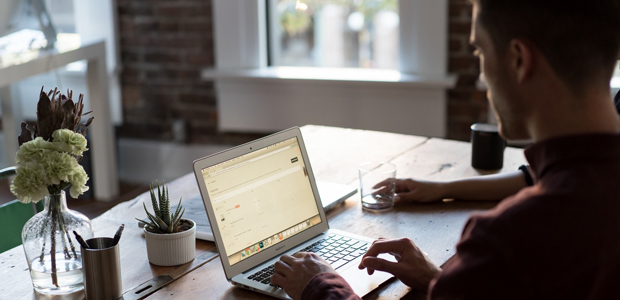 Bringing a freelancer into your business
According to MoneySuperMarket, around 22% of the UK's two million freelancers are busy delivering essential business support. As more companies embrace hybrid working models, recruiting external consultants can complement the skills of in-house staff. Here Ashmita Das, CEO of Kolabtree, the freelance platform for scientists, explains how small and medium-sized enterprises (SMEs) can integrate freelancers successfully.
With many businesses planning their future working models, we expect to see a growing demand for the skills of third-party specialists. Over the years, a rise in specialist knowledge-based gig platforms has helped SMEs bridge skills gaps. As well as offering fresh work opportunities for freelancers, these platforms allow businesses to hire consultants for individual projects without needing in-house research and development (R&D) teams.
Changing procedures
According to a YouGov survey, 68% of British employees never worked from home before the pandemic. When businesses were forced to work from home for the first time, there was a rush to install communications technology and other vital infrastructure. As with remote working, integrating a freelancer means establishing new employment procedures.
Before recruiting your first freelancer, you will need to adjust the company's payroll processes, recruitment strategy and HR policy to accommodate contract employees. When implementing any organisational changes, signing a non-disclosure agreement (NDA) with the freelancer can help protect your intellectual property (IP). If your business handles sensitive data, we also recommend not sharing identifiable information and providing only user-based access to files and documents.
Choosing a freelancer
When hiring staff, both full-time and temporary, you must be confident in your choice. While in-house staff might be trained internally as part of their career progression, freelancers are often hired for one-off projects, meaning it's important to know that they can carry out the task in hand.
Once a need has been identified, such as preparing regulatory documents for a medical device, a good place to start is looking at a candidates' qualifications. Some gig platforms, such as Kolabtree, display a public CV, including a research portfolio of projects they have worked on. This will allow you to compare the experts and decide which one is best suited to your business, based on the research already under their belts. 
Sometimes, there may be stiff competition for your project, so it pays to be selective and to not rush the process. Once you have drawn up a shortlist of potential freelancers, book a call with them and get to know them — this will give you an idea of whether they will be a good fit for your team.
Enter the externals
Once a freelancer has been selected, one of the biggest challenges is encouraging in-house staff to collaborate with them in a cohesive way. As the hybrid workplace becomes more cemented into everyday practice, businessowners must take a proactive role in changing employee attitudes towards temporary colleagues. Although the pandemic has shifted the way that people interact and work, there may still be resistance about bringing external colleagues into the fold.
You can change employee mindsets by providing reassurance. For instance, you could hold detailed company-wide briefings to explain how the consultants will interact and work with full-time staff. These briefings could outline any projects or tasks that the freelancers will be working on, and how long the person will be with the company.
As companies, both large and small, move towards hybrid working models, we will see the percentage of UK freelancers providing vital business support increase. As companies adapt working policies, preparing the company's employees and infrastructure and being selective with the choice of freelancer are all useful steps to take.